Main Content
The Trusted Solution For Jewelry & Watch Repairs Nationwide

Experienced & Certified Quality
Master Jewelers. Certified Watchmakers. We provide the highest caliber of Jewelry and Watch Repair Services.

State-of-the-Art Technology
NASA-Level Clean Rooms, 3D Printers, Laser Welders, and more! We utilize the latest in tech and technique to offer you the best possible service.

Active & Friendly Communication
We keep you updated every step of the way and are ready to respond to any of your questions so that you can have ease of mind.
I feel like I have found a treasure
THANK YOU for restoring my Montana Silversmiths Earrings back to their original condition! You did an awesome job, and, they are as beautiful now as when I purchased them over 25 years ago! I called Montana Silversmiths and spoke with Sheila Green in Customer Service, and gave her your contact… information so that they can now direct their customers directly to you when they need something reconditioned. I feel like I have found a treasure in knowing that you can repair and restore everything from inexpensive pieces to very valuable pieces. You can bet that I will be sending more business your way! Read more "I feel like I have found a treasure"
Jennifer Greene
They did a beautiful job on the exterior cleaning and polish
Sent my automatic watch to these folks for repair as it was no longer keeping accurate time, they assessed the watch for needed repairs and sent me the estimate which I approved. About three weeks later I received a email stating that my watch had shipped, they provide a tracking… number that I might keep a track of it, upon receiving the watch I inspected it and have to say that they did a beautiful job on the exterior cleaning and polish plus they replaced the clasp, I can only assume that the work done to the movement is of equal quality and detail this will be born out over time as I see how the accuracy is. They also provided the pressure test ticket in the return package. I would recommend this company if you have need of jewelry repair. Read more "They did a beautiful job on the exterior cleaning and polish"
Gordon M.
A Cut Above the Competition
Choose My Jewelry Repair for all of your jewelry repair needs from minor to major. Our master jewelers and certified watchmakers can perform any type of repair. Our ordering process will give you step-by-step instructions for you to create your order and print your shipping label. We include complimentary tracking for safe arrival and order transparency. The evaluation and standard shipping is free, so you don't pay anything until you approve a repair or have us send it back to you at no additional charge.
Take a look at How It Works »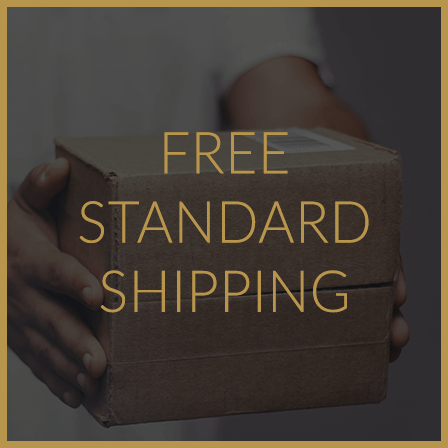 Over Half a Million Watches and Jewelry Repaired Each Year
Finding a reliable jeweler and jewelry repair business is easier said than done. Many local repair shops outsource jobs they can't do to businesses like MyJewelryRepair.com, because we have the tooling and expertise to get any repair done. We have a fleet of master jewelers who work as extensions of the company, coming together to repair over half a million watches and pieces of jewelry each year.
How Much Does Jewelry Repair Cost?
It all depends on what you need done. Some work like ring sizing is fairly routine and has a much smaller price point. Other stuff like sourcing rare parts for a vintage watch could take weeks of sourcing and careful watchmaking.
Below are the most common kind of repairs. For a full breakdown, please visit our Pricing page
[table "year" not found /]
Where Can I Find Jewelry Repair Near Me?
With MyJewelryRepair.com... Anywhere!
When you find yourself asking where to go, you'll be glad to know we can provide services from anywhere in the country! We have locations on both coasts and offer free standard shipping - even from Alaska and Hawaii.

Is Jewelry Repair Online Safe?

Of Course! We take a lot of care in creating the safest jewelry repair experience online. In our entire existence, we have not had a single repair order gone missing utlizing our USPS service. Once your order arrives here, we have in depth security processes and equipment to protect it, and we have more cameras than a casino (literally) that are monitoring every item in our facilities so that nothing ever goes missing.

For more information on how jewelry repair online can work for you, click

here

How Does Jewelry Repair By Mail Work
You Never Have to Leave Your Home!
Print your shipping label and order slip. Choose your insurance, pack your repair(s). My Jewelry Repair provides step-by-step instructions for safe packaging and travel. All you have to do from there is schedule USPS courier pickup if you don't want to leave your home, or drop-off (with your nearest USPS location). Tracking included for safe arrival and transparency.
You'll never have to navigate a baffling mall layout again!
For more information on jewelry repair by mail, click
here