Why Use MyJewelryRepair.com For Watch Repairs?
Because we offer you Certified Watch Repair Services. No matter where.
My Jewelry Repair has been in business since 1993, and over the years, we have developed great relationships with the watch manufacturing industry. We work closely with almost every watch brand, and can order original parts when available to complete the repair work needed, plus we have the resources for the really hard-to-find parts. We work on all types of watches, including watches with quartz movements, automatic movements, mechanical movements, chronographs, dive watches, pocket watches and vintage watches.
How are our Watchmakers Certified?
Our team of certified watchmakers have the skills and resources to repair your watch to manufacturer standards. We employ both CW21 Certified Watchmakers and SAWTA Certified Watchmakers.
– CW21 certification is from the American Watchmakers Clockmakers Institute, and stands for 21st Century Watchmaker. CW21 certification is received after successful completion of courses and an extensive examination.
– SAWTA certification is a 2-year program sponsored by Rolex and stands for Swiss American Watchmakers Training Alliance. SAWTA certification is received after the successful completion of the program and an extensive examination.
We Equip our Watchmakers with Everything they Need.
Our facilities are designed and maintained to the manufacturer standards of many brands so that their warranties can be upheld. Our teams have state of the art tools and equipment. Including water resistance-pressure testing equipment to ensure your watch remains water resistant after all repairs are performed, including a simple battery change. We can also refurbish your watch with our clean and polish service to make it look like new again.
MyJewelryRepair.com has a tremendous amount of experience; we provide watch repair services to over 4000 retail locations nationwide. In other words, we do hundreds of watch repairs every day, and we are confident we can provide you with the certified watch repair services you need as well.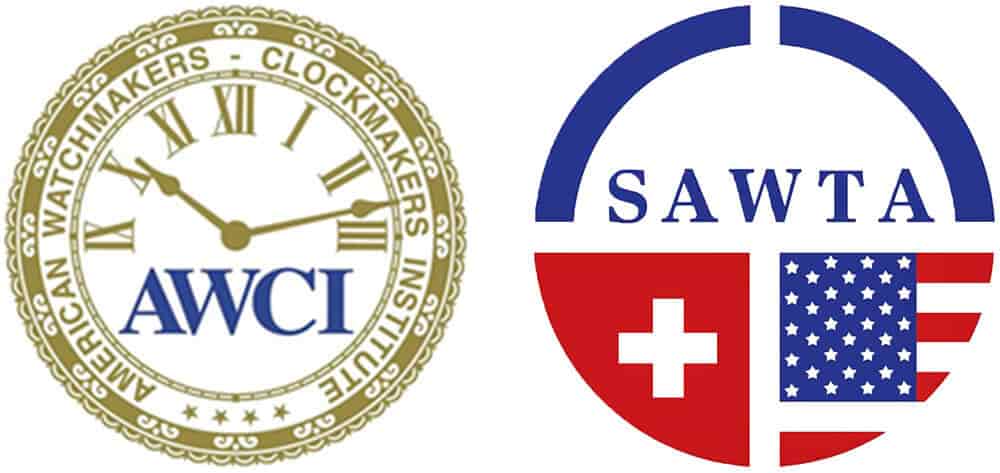 For more information about our certified watch repair services, please visit: Watch Repair Services.
If you would like to begin placing a repair order for your timepiece, please click on the button below:
[siteorigin_widget class="WP_Widget_Custom_HTML"][/siteorigin_widget]