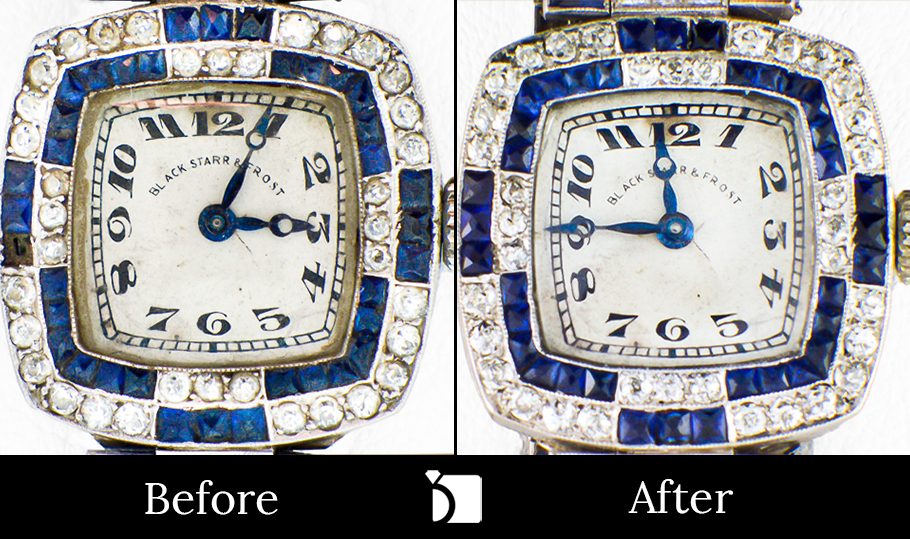 A Vintage 1920's Watch Restoration
On this edition of the Before & After Series, we have a Vintage Black Starr & Frost Timepiece that dates all the way back to the 1920's! This watch was in fairly good condition when you take into account it's age, except of course that it was not keeping time anymore. It also had some damage on it's band, and a missing sapphire.

For this repair we had to:
Special cut, replace, and set a sapphire
Replace damaged interior parts (mainspring, balance comp.)
Perform a full clean & overhaul of the movement
Carefully clean and polish the exterior
Timepieces this old are very delicate, and it should be noted that this was only possible because of the precision and steady hands of our Certified Watchmakers.
Like the results? Leave a comment!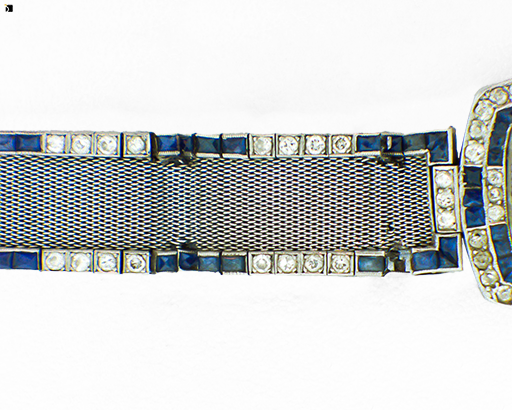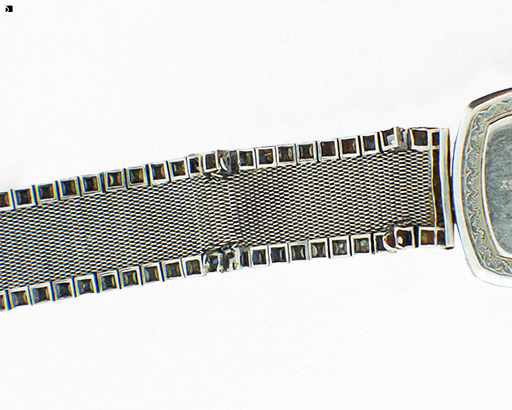 (Before)
(After)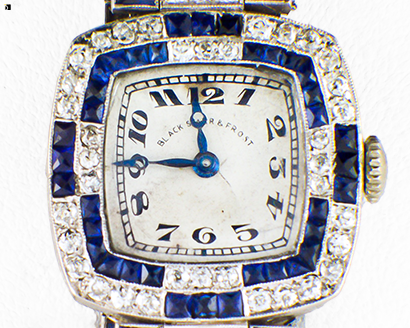 That's All Folks!
Thank you for taking the time to visit the latest addition to our Before and After Series! Don't worry, we will be showcasing many more of our major transformations very soon.

My Jewelry Repair
#MJRBeforeAndAfter
Before & After #35