(And Send it to MyJewelryRepair.com for Certified Watch Repair)
This father's day we'd like to encourage our clients and readers to consider whether or not Dad has a watch that's been out of commission. If so, we think it's a great gift idea to take that watch that no longer works and send it to MyJewelryRepair.com, where we specialize in certified watch repair and jewelry restorations. We can service any need online, whether it's leather watch repair, citizen watch repair, online watch battery replacement, or quartz movement replacement.
Listen to the Old Man for Once!
Has Dad complained about his favorite timepiece kicking the bucket? Whether he's in need of vintage watch repair or band replacement, we have it covered.
We do watch gasket replacement, vintage watch restoration, mechanical movement repair and quartz movement replacement. No job is too simple and no job is too complicated for our master jewelers and certified watchmakers.
The choice is on you for Father's Day. Now, we'd never encourage any sort of nebulous behavior, but it might be fun to get Mom in the mix and have her nab Dad's broken watch. We'll send you prepaid postage, and all you have to do is slip the watch in and send it our way via secured mail.
Outside of the Guarantee
Most new watches generally have a five-year guarantee attached with recommended servicing at specific intervals to maintain watch functionality. But guarantees don't cover negligence or unforeseen accidents.
Some Instances Manufacturer Guarantees Won't Cover:
-Damage (accidental or otherwise) to watch while in possession of the consumer which has not been caused by defect or workmanship.
-Damage brought about by misuse, accident, tampering with or failure to follow proper care and special handling provisions laid out in the instructions.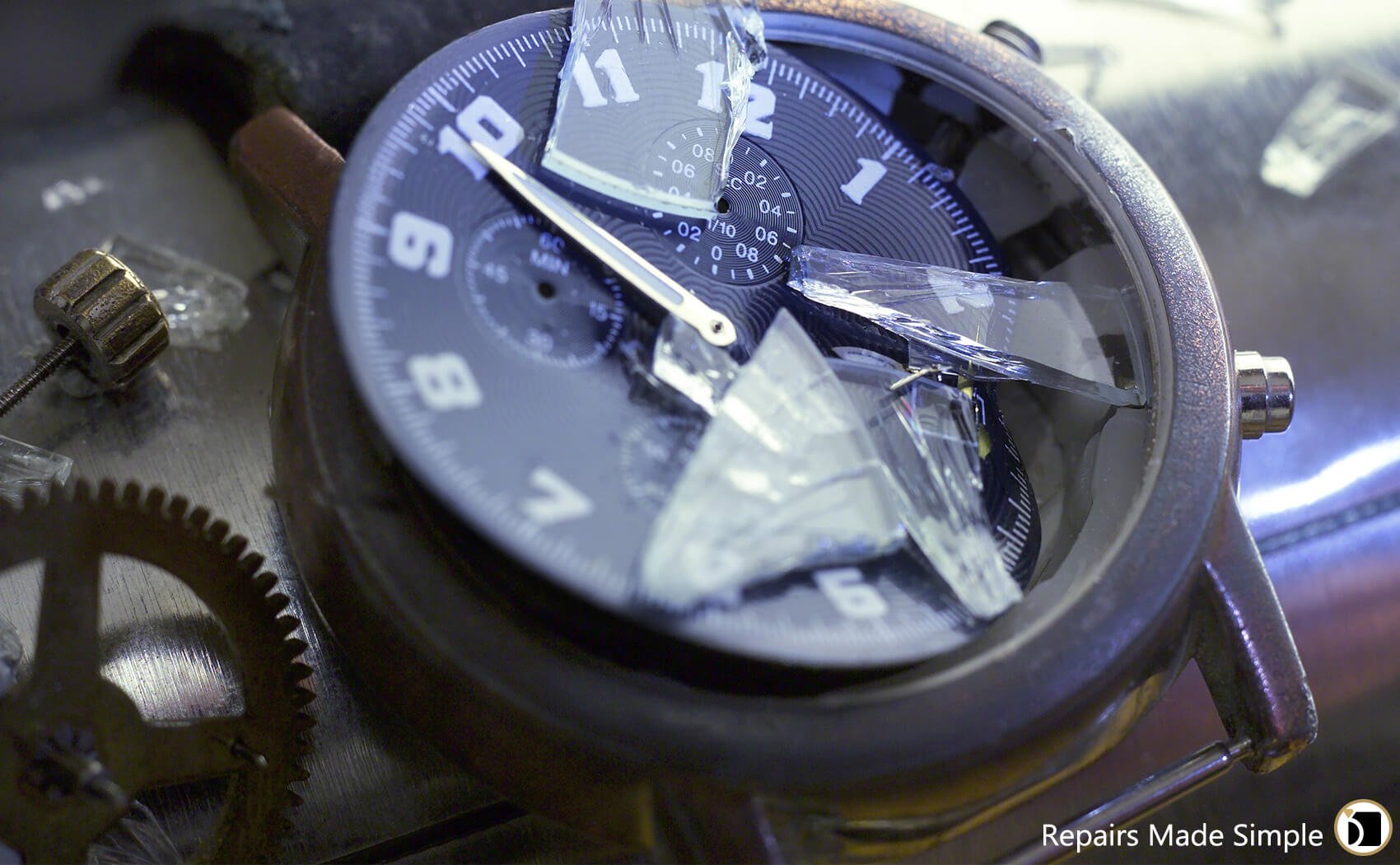 -Damage / scratches to watch finish (case, crystal, bracelet, strap or other components) caused by wear-and-tear or accident.
-Moisture damage (if endured by a non 'water resistant' watch).
-Damage caused by failure to comply with regular watch maintenance schedule.
-Damage caused by repairs attempted by anyone other than a service center authorized by manufacturer.
What do you do if the watch is beyond its guarantee? Send it on over to MyJewelryRepair.com!
Common things people do to mess up their watches:
Watches are very delicate objects, which is why our master watchmakers take the utmost care every step of the process. Here's what we see a lot of:
-Improper watch storage
-Improper watch function settings
-Winding a watch on your wrist
-Cross-threading the crown
-Using chronograph underwater
-Exposing watch to magnetic field
-Watch worn during inappropriate activities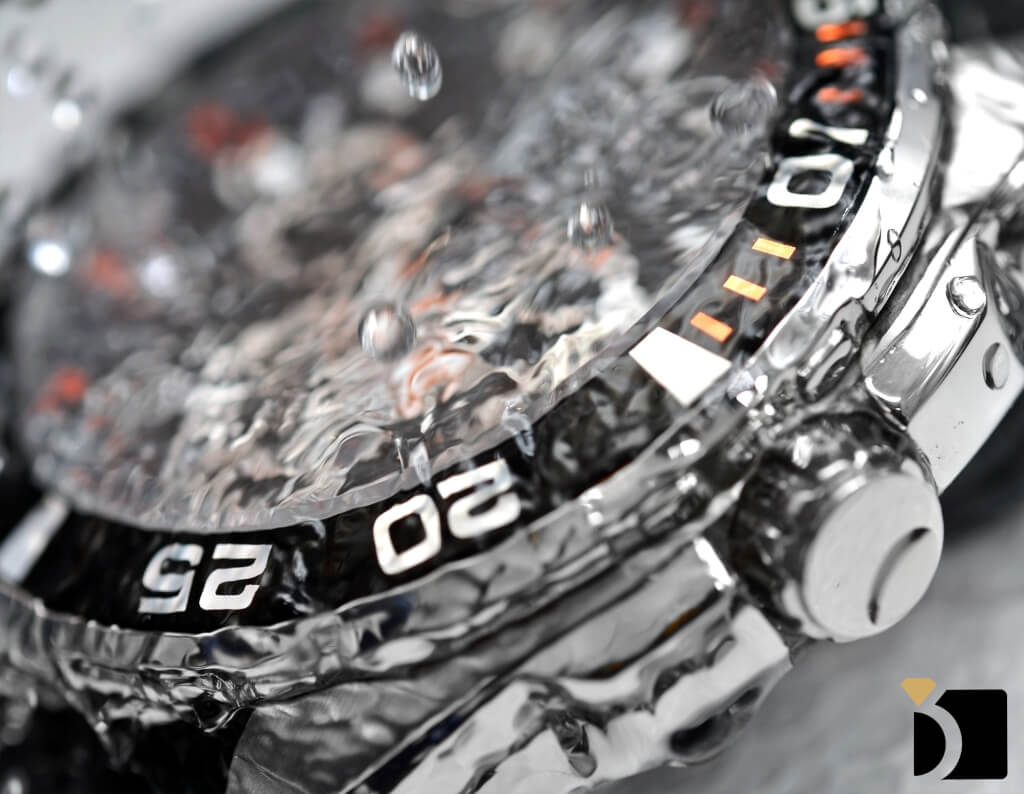 We see some some interesting results from botched repairs. All the time. So don't try to repair watches at home.
Services MyJewelryRepair.com provides:
-Band Repair, Replacement, or Resizing
-Band & Case Refinishing
-Battery Replacement (includes Pressurization Test)
-Crystal Replacement (Sapphire, Glass, Lunette)
-Dial Repair
-Engraving
-Gasket Replacement
-Link Additions or Removals
-Movement Clean & Overhaul
-Movement Replacement
-Refurbishment
-Stem & Crown Repair
-Vintage Timepiece Restorations
-Water Resistance Testing (Pressure Testing)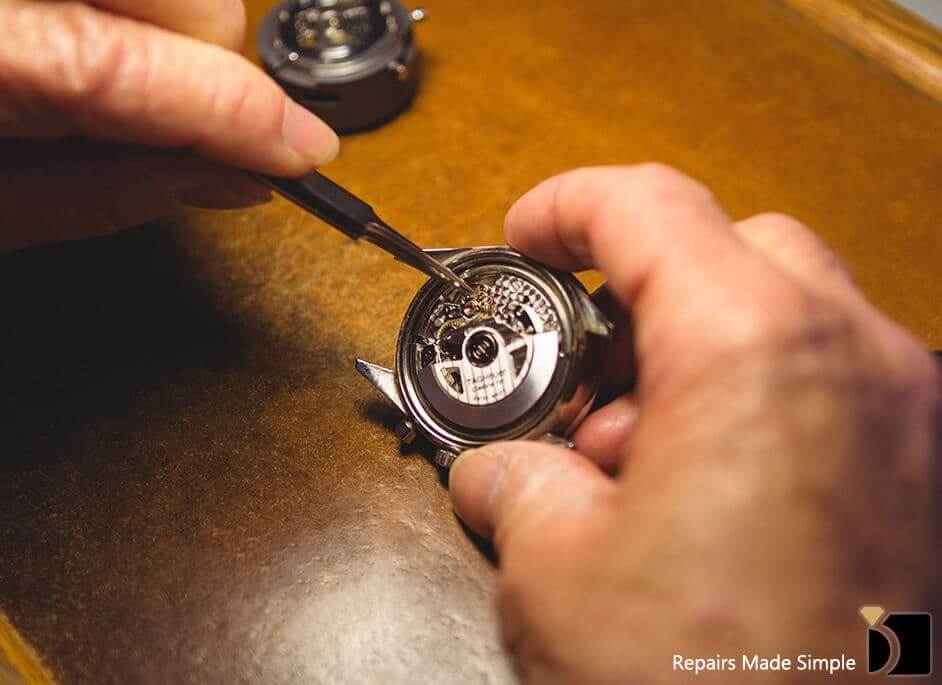 And You Never Have to Leave Your Home!
You'll never have to navigate a baffling mall layout again, looking for a "fast fix" that takes forever. All you have to do is put Dad's watch in the mail and we'll have it back with a quick turnaround.
How it Works
Print your order slip and shipping label. Then choose your insurance and pack your repair(s). We provide step-by-step instructions for optimum packaging for safe travel. Schedule a USPS courier pickup or drop-off at any USPS location near you. Tracking is included for safe arrival and transparency.
Don't Wait, Get Mom to Steal Dad's Watch Today!
Put Dad's defunct watch in the mail and put it out of your mind. With a quick turnaround, we'll have it running and keeping time like it did when it the watch was brand new. It'll be the best gift ever, trust us.
Have a great Father's Day, friends and family!

For more information about our vintage watch restoration services, please visit:
Watch Restoration Services.
If you would like to begin placing a repair order for your timepiece, please click below:
[siteorigin_widget class="WP_Widget_Custom_HTML"][/siteorigin_widget]