(Use Our Jewelry and Watch Service Before the Celebration!)
It might be your close friend's wedding, or maybe it's your own (if so, congratulations!). Either way, people on either end of the proceedings like to look their best. It's important to have your ducks in a row in the spring, summer, and early autumnal months that make up wedding season. MyJewelryRepair.com keeps our certified watchmakers and master jewelers on hand to perform lasting jewelry and watch repairs, as well as our signature professional clean and polish service during wedding season (which also happens to be anniversary season) and beyond.
Here's a Pro Tip from My Jewelry Repair
A lot of local jewelers and retailers charge extra for rhodium plating (which is used on all white gold items), black rhodium, gold plating, and also two tone finishes. My Jewelry Repair will never "upcharge" our customers for these additional services. No hidden fees. Our low $39.99 price includes all of these services. You can get any piece of your jewelry cleaned, polished, and completely made over like new. Best of all, it's free shipping door to door.
You might have a suit or dress decided, but maybe that classic timepiece, necklace, or those earrings need some tender loving care. We perform repairs from intricate (watch crystal replacement; changing earrings to screw posts & backs) to routine maintenance (replacing watch batteries; pearl restringing; cleaning and refurbishing). Often, we perform repairs and restorations that your local jeweler and watchmakers cannot, and get them done in a quicker timeframe.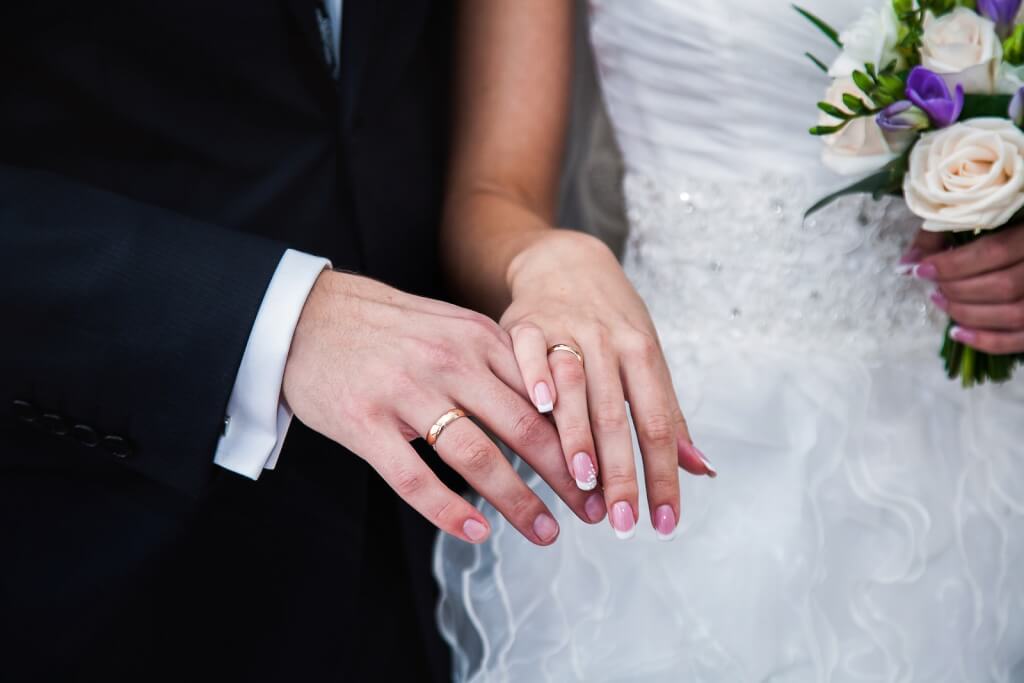 Get Your Repairs Done Faster without Having to Leave Your Home!
Is a wedding or your anniversary on the slate for next month? Send your jewelry and certified watch repair to us. Let us know the repair or service you need by following our easy online form. Our jewelry repair service supplies the shipping and contact information. You just print the order slip and shipping label. Choose the insurance, pack your repair, arrange a pickup or drop off, and leave the rest to us.
We include tracking to ensure your shipment arrives safely on schedule.
Some Quick Wedding Statistics
Travel Industry Association of America (TIA) asserts that about 24% of weddings are destination weddings. If you're spending considerable amounts of coin on travel fare, give MyJewelryRepair.com a try. Often our rates come in lower than local jewelry repair shops near you. You won't have to plan an itinerary to get your repairs done. You won't have to worry about parking or navigate a densely-populated mall with a confusing layout.
2.4 million weddings are performed in the U.S. each year, The most popular months for weddings are August through October. Act soon to make sure all of your wedding accessories are readily available and looking amazing. You'd be surprised by the conversations you end up getting into when your jewelry and watch game is on point.
Give the Glory to the Bride and Groom, but Look Good Doing So
Everyone wants to look their best for a wedding or even an anniversary celebration. These settings are great places to socialize, network, and maybe even start, rekindle, or enrich a romance of your own. It's undeniable that something magic is in the air at weddings and anniversaries. Make those special moments count. Whether it's a wedding ring resizing or your other heirlooms in need of repair, send your jewelry and watches to MyJewelryRepair.com today!