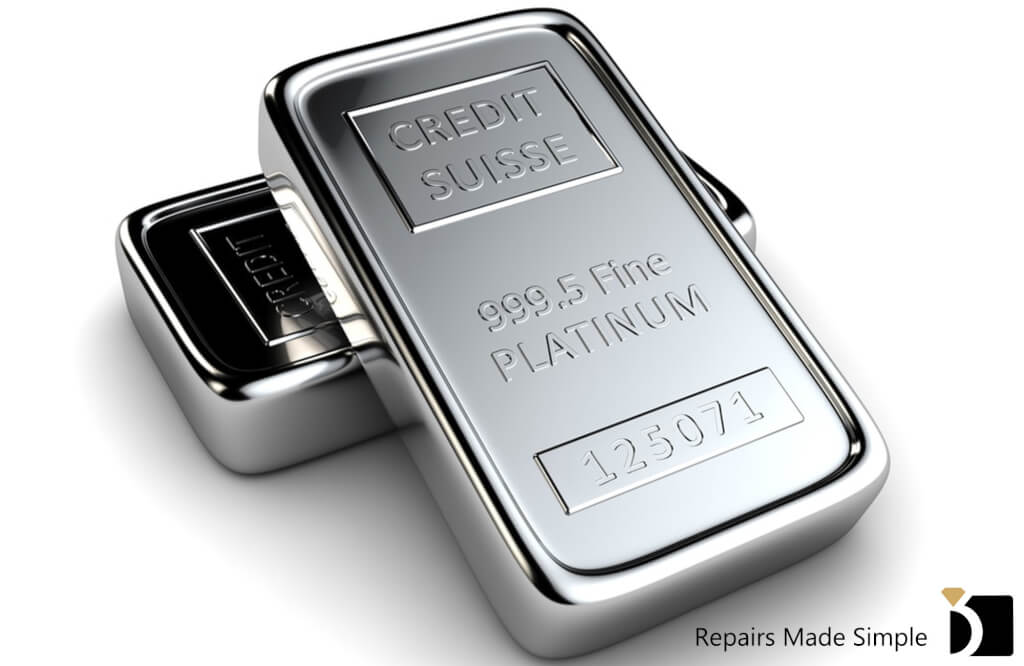 Platinum is a Noble Metal
Platinum is rare and one of the most valuable precious metals, also known as one of the noble metals. It was deemed "the only metal fit for kings" by King Louis XVI of France. It is favored by jewelers for three key properties: durability, weight, and malleability. These properties make platinum an excellent choice for bridal jewelry and create a secure setting for diamonds and other precious gemstones.Many solitaire diamond engagement rings are made of 14k or 18k gold, but the head holding the diamond is made of platinum.
Platinum is a Natural White Metal
Therefore, it does not require special plating processes to keep the beautiful white finish. It is mixed with other metals to create either 900 platinum, a 90% pure platinum metal alloy, or 950 platinum, a 95% pure platinum metal alloy. Both are used in jewelry manufacturing. Platinum is resistant to corrosion, so it does not tarnish. It is also naturally hypoallergenic, which is ideal for those with sensitive skin.
Platinum has a very high melting point which makes it is very difficult to work with and for that reason many jewelers do not like to work with platinum. Today, laser welding is frequently used to size or repair platinum rings and jewelry.
Platinum is associated with luxury and prestige. Many famous gemstones are set in a platinum setting, one example is the Hope Diamond, and the famous Faberge' Easter Eggs from the late 1800's were created using platinum.