Remembering The Dearly Departed Through Jewelry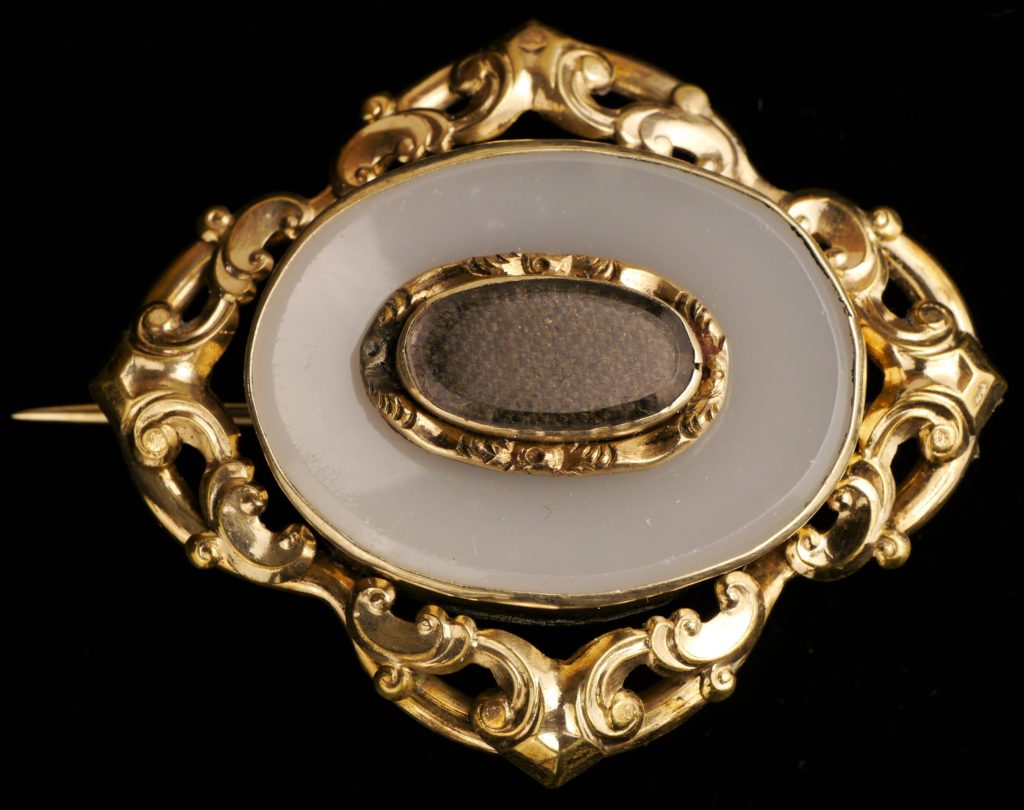 What is Mourning Jewelry?
Mourning jewelry was created in remembrance of a loved one that has passed, a way to remember them every day. Mourning jewelry was not just for women, men would also wear mourning pieces, for example, cuff links, or pocket watches.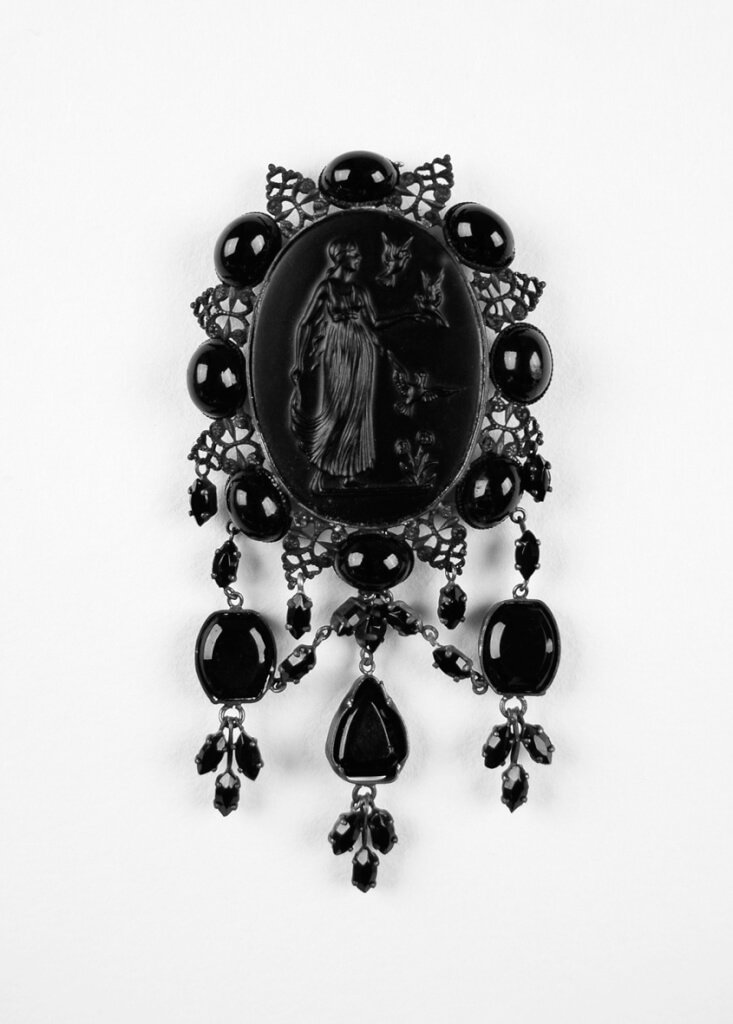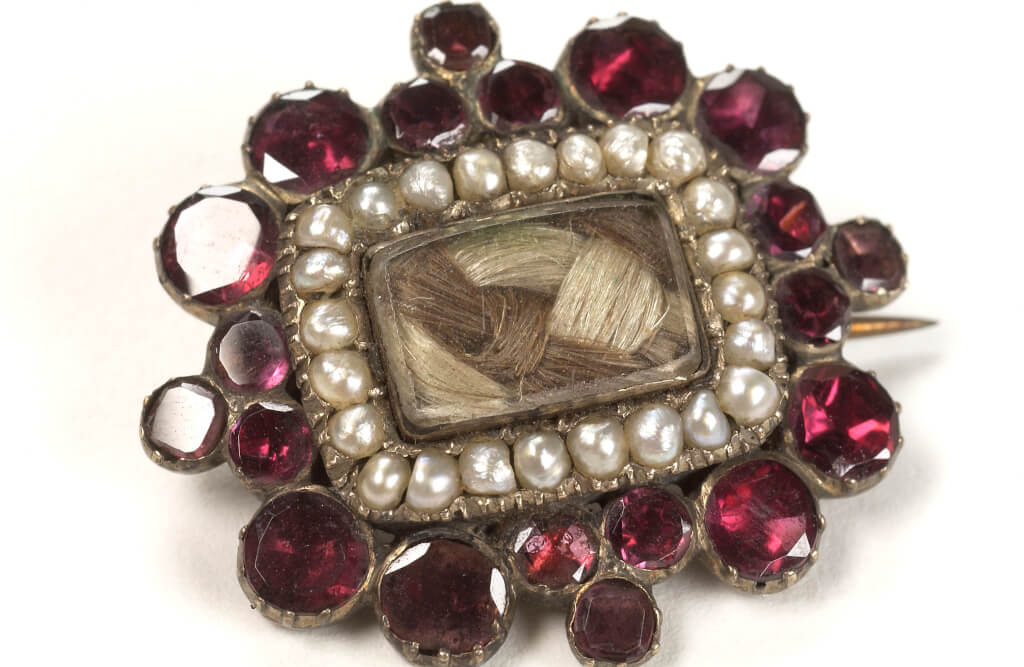 Black enamel was the hallmark of most mourning jewelry items, although other dark materials were also used such as dark tortoiseshell or jet, and some even included a lock of hair from the deceased. White enamel was also used when the deceased was an unmarried woman or a child.
The Georgian Era
Mourning jewelry was prominent in the Georgian era which is the period of 1714 to 1830, this era was named after the 4 kings of England, George l, George ll, George, lll, and George lV. Mourning jewelry during this period was somewhat macabre and often had depictions of coffins, grave-digging tools, and skulls.
The Victorian Era
Mourning jewelry was also prominent in the Victorian era which was the period of Queen Victoria's reign from 1837 to 1901 and became less macabre with depictions of clouds, weeping willows, angels, and urns. Some pieces had phrases like "in memory of" or "lost but not forgotten". Mourning jewelry became more popular than ever when Queen Victoria lost her husband and the love of her life Prince Albert in 1861. She went into mourning for a period of forty years, wearing only black clothing along with the occasional pearl jewelry. These pearls were considered a symbol of purity and tears. The entire late Victorian era has been described as "The Cult of Mourning".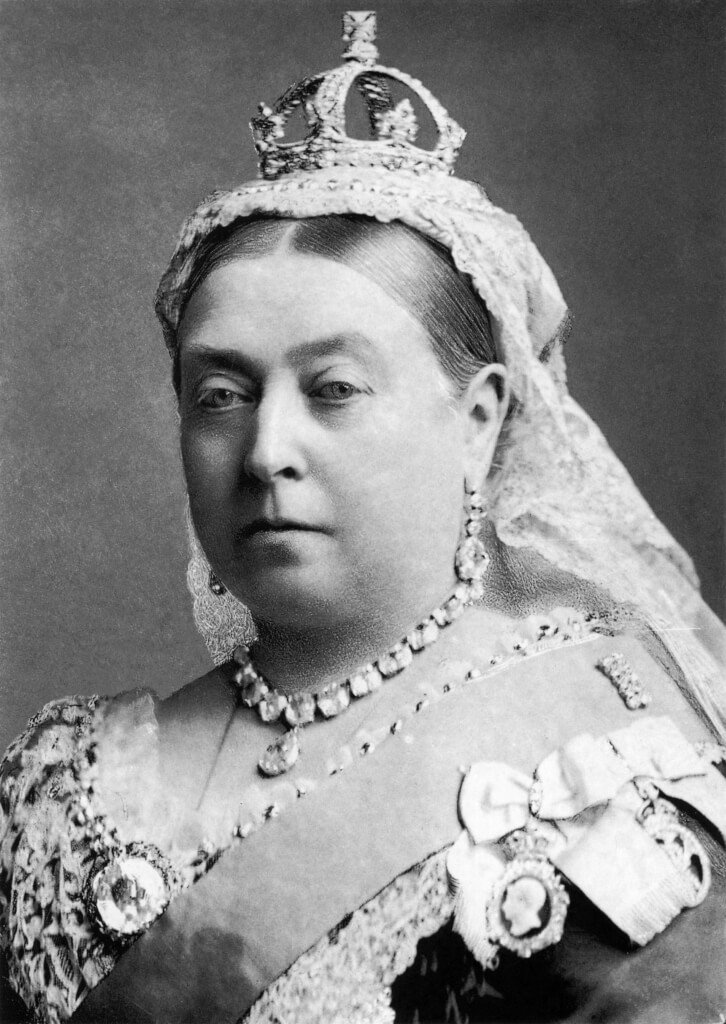 Queen Victoria's style of mourning paved the way for royal generations to come. Even today, you may notice that British royals wear black clothing with pearls when they're in mourning. Mourning pearl jewelry within the royal family has great historical significance dating back to Queen Victoria, and can be seen worn by royals like the Princess of Wales following the recent passing of Queen Elizabeth II. Pearls were also worn by Queen Elizabeth II and the Queen Mother while attending the funeral of Princess Diana in 1997.
The Mourning Jewelry of Sarah Winchester
Sarah Winchester was an American heiress who was considered one of the richest women alive during the Victorian Era. She had inherited $20 million after the death of her husband, Willam Write Winchester, her mother-in-law, Jane Ellen Hope, and her father-in-law, Oliver Winchester. Sarah had also lost her only daughter just 6 weeks after giving birth to her.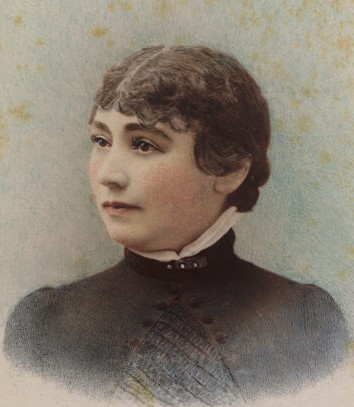 After the deaths, Sarah moved to California where she purchased the Winchester mansion, which today is known as one of the most haunted places in the world. Sarah used her newfound wealth to continue construction on the mansion until her death in 1922. Sarah experienced more loss than any person ever should over the course of a year. As a result, she had a few pieces of mourning jewelry created in remembrance and are available to view on display at the Winchester museum today!
Many believe that mourning jewelry became less prominent as photography became more available and an easier method of remembering those we have lost but not forgotten.
---
My Jewelry Repair
We Restore Memories
The Premier Jewelry Repair Service Online
My Jewelry Repair runs on care and precision. Restoring memories is our motto and we have built our business around making that happen. From ring resizing to necklace chain repairs, My Jewelry Repair can help with the care and maintenance needed for all your jewelry. Our online repair process is easy to use and you don't even need to leave your home if you arrange for USPS carrier pickup.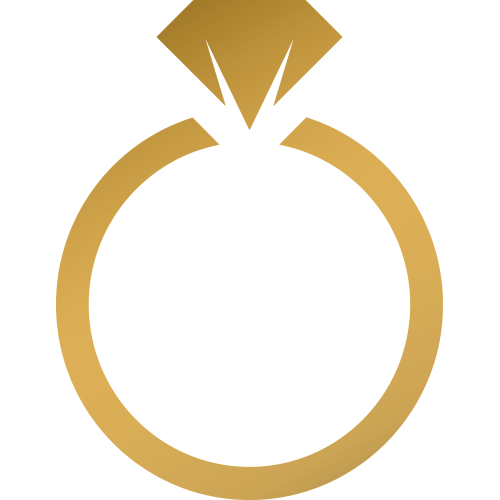 We are proud members of the

Our team includes gemologists certified by

Ready to place an order? Click the "Get Started" button!