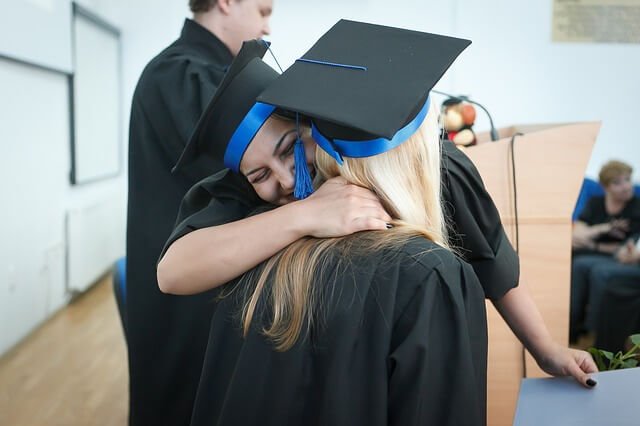 Graduation season is upon us once again. If you've had a graduate before, been a graduate before, or have one on the slate for the first time, My Jewelry Repair has some unique gift ideas for your consideration.

Exotic Car
If you'd really like to stand out and get on your graduate's good side, we're positive a Lamborghini or Ferrari will do the trick nicely. It's sure to put a cherry on top of any commencement ceremony, setting up your graduate for a high-speed future full of possibility.

Starter Home
Set your kiddo up for success in the future with a first home, so they don't have to worry about it. Your gift will set your graduate up to pursue their true passions in life, like underwater basket weaving, cat-sitting, and dictionary sales.

Spouse
Since they say that your spouse is the most important choice you'll ever have to make (for those who do decide to have one), why not take that particular choice off your recent graduate's plate by seeking out the perfect partner for them. They'll be all smiles come graduation.

High-Powered Career
It's a tough world out there, so why not lighten the load on your recent grad by giving them a job, or, better yet, a career that will give them 401(k), retirement benefits, paid vacation, and sick leave.
Okay, we're joking.
All of the gifts mentioned above might be a bit extravagant. Read in for a few more practical gifts that still have the ability to stand out this graduation season.

Give Your Grad Something from Your Jewelry Box
Whether it's that Breitling that hasn't worked properly for years or that pendant that lost a prong, send your damaged jewelry and watches to My Jewelry Repair though our easy online mail-in process. After graduation ceremony, bestow this gift upon your recent grad. They'll cherish it forever.

If it's Within Budget, Get Them Something New!
Let's face it, your graduate isn't so likely to purchase accessories (watches, jewelry, and the like) for themselves. They have other things to pay for, like ramen and overpriced school books they'll use once and put in storage. That's why it's up to you to get them something nice, like a new watch or an exquisite piece of jewelry. And if they ever damage that nice piece of jewelry or watch, you can always send it to MJR for certified watch repair and expert jewelry repair.

If a Piece of Jewelry or Watch of Theirs is Broken, Send to MJR for Repair
Maybe your graduate has fine taste and they've already invested in a nice piece of jewelry or watch collection. If anything is damaged, in need of repair, or in need of routine maintenance, send it to MJR via our online mail-in process. Broken jewelry and damaged watches have a way of disappearing to the backs of our jewelry boxes. That's where we come in. We're here to fix the stuff you already have, restore the interesting pieces you find in the world, and perform routine maintenance on your treasured watches and jewelry. By using My Jewelry Repair's convenient, user-friendly watch and jewelry repair service, you're sure to stand out no matter the occasion. Happy Graduation Day from MJR!