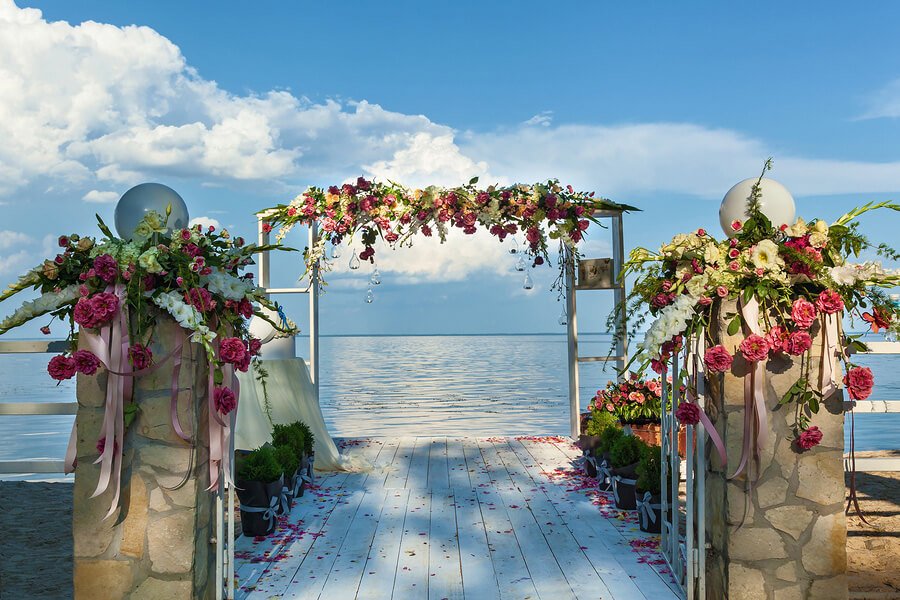 As we cruise through another series of summer months, wedding season continues to be in full swing. How many weddings have you been to so far?
We've serviced many wedding goers, whether they're bride or groom, bridal party member or group of groomsmen trying to synchronize and accessorize, Moms and Dads trying to look their best as they hand over their pride and joy. My Jewelry Repair repairs, refurbishes, and performs routine maintenance on watches and jewelry of any type, made of any precious metal under the sun.
Wedding season is a special time for us and we like to make it special for every customer who trusts their jewelry and watch repair work to us during this hectic time of year. It is in the spirit of making weddings special that we offer a few wedding venue ideas for those of you who are looking to make a statement.
1.) Utilize a National Park!
National parks can help you make your wedding one for the books. You've got the Grand Tetons, Acadia National Park, Yosemite, and more to choose from!
Take Yosemite, for instance. You might not be aware of this, but Yosemite Valley Chapel has been used as a beautiful location for weddings in Yosemite for over a century! It's an intimate, historic, scenic venue — and when the deed is done, you get to open the chapel doors and gaze upon a breathtaking view of Yosemite Falls.
2.) Botanical Gardens or Conservatories
Look into your city or a nearby city and see if there are any lush botanical gardens or chic conservatories that will give you a deal. You and your wedding attendees will get to see an amazing array of beautiful blooms on your special day. Many of these spaces have fountains, manicured verdant paths, flower beds, and even ethereal greenhouses — prime for a ceremony and a reception! You'll also cut cost on decor. Just sayin'.
3.) Historic Buildings or Ample-Spaced Orchards
Historic buildings (like libraries, for instance) make elegant spaces for weddings. You'll often want to book far in advance and make sure that the building can accommodate your arrangements.
If you don't want to be enclosed, utilizing a spacious orchard might be the better answer for you. Orchards are hidden gems worth your consideration. So many people opt for the most popular beach or lakefront property to hold their weddings. Often, orchards will be centuries old and provide an inherently gorgeous rustic vibe. Many of these orchards offer homespun appeal, providing special accommodations and wedding-centric amenities, like row boat rides, horse-drawn carriages, and swimming holes!
Making wedding arrangements can be hectic. That's why My Jewelry Repair makes it easy on our customers. Whether you need a classic watch repaired, a flea market relic refurbished, or even if you need to get your wedding ring sized or resized, we're here to help. We provide an online, mail-in process that is safe, secure, and will get your watch or jewelry looking like new again.