A step-by-step guide to assessing the worth of your vintage and antique pieces
We all have that one piece of antique or vintage jewelry we never wear twinkling at us when we open our drawer. The one you picked up at the flea market and just had to have, the one your mom passed down from your great aunt Mildred, the one a friend found at an estate sale and gave you for your birthday because it was "so you".
Maybe one of the stones is missing. Maybe it has a wonky clasp. Or maybe you just plain don't like it, but feel compelled to keep it for sentimental reasons (or guilt, or laziness). Whatever the reason, it's not doing any good taking up space in your jewelry box.
With a little research and some maintenance, you might find that the piece you never wear could actually make you a pretty penny. Here's how to determine if your vintage or antique jewelry is worth selling.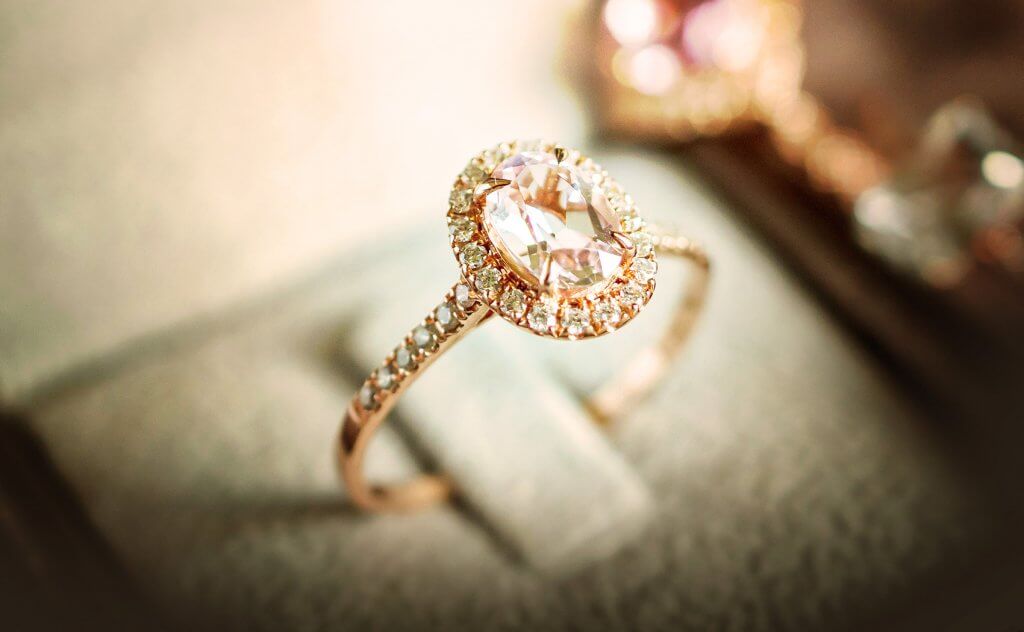 1. Know Your Terminology
Vintage vs Antique
To be considered vintage, a piece of jewelry must be at least 20 years old. The antique distinction begins when a bauble turns 100. Both vintage jewelry and antique jewelry can be very valuable, but, generally speaking, a well maintained antique piece will be worth more than a piece of similar quality and lower age.
Costume Jewelry vs. Fine Jewelry
Fine jewelry is made with precious metals like gold, sterling silver, or platinum and precious/semi-precious gemstones — diamond, ruby, emerald, sapphire, pearl, opal, garnet, amethyst, etc. It is constructed with care and attention to detail, using high-quality settings to ensure the piece lasts.
Costume jewelry, on the other hand, is made with cheaper materials and tends to be mass-produced. Pieces can be made with gold-plated or silver-plated metals, rhinestones, Swarovski crystals, plastic, glass, wood, or a variety of other less expensive items. It's usually bigger, louder, and bolder than fine jewelry, and was designed to come and go with trends of a given era.
While not as intrinsically valuable as gold and diamonds, costume jewelry can also be worth reselling. Certain styles of vintage costume jewelry are considered iconic relics of their time, and often fetch a solid price if the aesthetic is in demand and the condition is good.
Style Eras
Is your piece 1900s art nouveau? 1930s art deco? 1940s Bakelite jewelry? Does it scream "the new look" of the 1950s or display the color blocked boldness of 1960s mod style? Familiarizing yourself with different eras can help you assess the aesthetic of your piece and pinpoint its time of manufacture, an important component of resale value.
2. Assess the Hallmarks
A "hallmark" is a stamp or metal tag on a piece of jewelry that indicates metal type and sometimes the jewelry maker or designer of a piece. All fine jewelry will be hallmarked for its metal content, unless the stamp has been lost or worn away. Costume jewelry can also be hallmarked, usually to indicate the manufacturer. To find a hallmark, look at the inside of rings, the posts of earrings, the backs of brooches, and near the clasps of delicate bracelets and necklaces — there will likely be a tag.
It's important to note that a brand hallmark doesn't always reveal the truth — there are many fakes on the market, and it takes a trained eye to spot them. If your hallmark indicates a particularly well-known designer (Chanel, Dior, Cartier, Tiffany, Van Cleef & Arpels), it's always wise to have your piece professionally appraised.
3. Take in the Weight and Finishes of a Piece
The highest-quality pieces are made of solid gold, solid sterling silver, or solid platinum, and will feel heavier and more substantial in your hand, even if they appear delicate.
If the piece includes gems, take a look at how the stones are set into place. Are they held in by pronged settings or is it clear that they were glued on? Obviously, real gemstones will never be glued onto a piece of fine jewelry, but the difference between a cheap piece of costume jewelry and a valuable one is often indicated by the settings of the rhinestones and glass jewels.
Finally, taking account of the clasps, closures, and other fastenings of a piece can help you recognize its value. High-quality pieces — whether fine jewelry or costume jewelry — will be fastened with high-grade closures. Even if these have become worn or broken over time, their structure will be well thought-out and attached to the jewelry with care and attention to detail. The fastening should also correspond with the weight of the piece — a large, clunky clasp on a small chain or a flimsy backing on a weighty earring indicate low-quality manufacturing.
4. Verify With a Professional
If you've taken a close look at your jewelry using the guidelines listed above and believe it might be worth something, your next step is to get it appraised. Do your research and see if you can narrow your results down to professionals who specialize in your piece's style. They'll be more attuned to detail, and might be able to spot unique indicators of value others would miss.
If you have damaged jewelry or broken jewelry, an appraiser will be able to tell you if a repair would increase or diminish its value. If it's the former, know that myjewelryrepair.com houses a staff of jewelers who specialize in vintage jewelry repair and antique jewelry repair. They will be able to help you source the specific components needed to restore your piece to its maximum value.
Myjewelryrepair.com can also help you with jewelry cleaning to enhance your piece's appeal to buyers. This is something you should not try at home, especially with antique or vintage pieces, since they tend to be quite delicate. A professional has the tools, materials, and technical know-how required to clean vintage and antique jewelry.
5. Sell, Baby, Sell
There are plenty of options if you want to put up your vintage jewelry for sale. Depending on its value, you can go to auction houses, consignment shops, specialty vintage stores, traditional jewelry stores, or try your luck online. Your appraiser will help guide you to the proper outlet for your piece.
There is always a market for high-quality vintage jewelry and antique jewelry. If you've inherited or obtained pieces that don't suit your style, but you suspect they might be valuable, it's worth taking a bit of time to assess their value. They might be worth more than you'd think.
And if you have any jewelry you think would benefit from repair or cleaning, My Jewelry Repair is always ready to quickly and conveniently take care of your collectibles.