A look at the most iconic pieces from the world of hip-hop
From underground clubs in the Bronx to the top of the mainstream charts, hip-hop's epic journey has made waves throughout the world. While the genre's had droves of styles since its inception, its extravagance has grown exponentially with its popularity. Bentleys, yachts and expensive designer clothing are all integral to the mainstream hip-hop aesthetic, as are the gold and diamond chains, pendants and grills that adorn its artists.
Here's a look at some of the biggest and brightest pieces of jewelry that hip-hop has given us to date.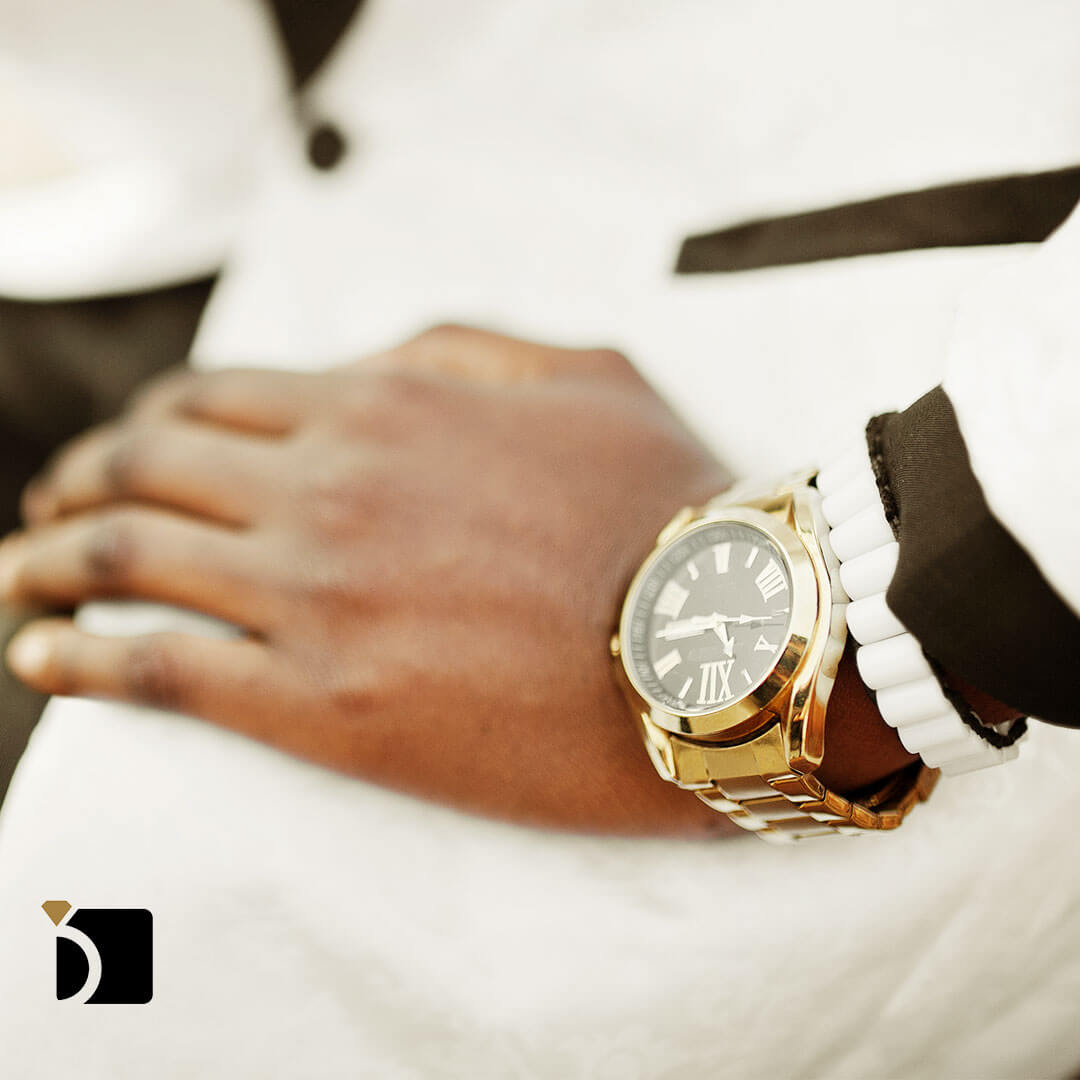 LL Cool J's Four-Finger Ring
In the late 80s and early 90s, hip-hop was breaking through in a big way, and LL Cool J was at the top of the rap pack. His 1989 album Walking With a Panther sold over two million copies, and his next release — Mama Said Knock You Out — went double platinum, scoring LL a Grammy for its title track. With a hit this big and brawling, it's no surprise that the rapper's signature piece of jewelry — his four-finger ring — made visual reference to brass knuckles. But unlike the hand-to-hand combat weapon, LL's version spelled out his name in gold and diamonds.
Now in his 50s, the rapper confesses that he's had many versions of the piece made throughout the years, and currently owns about 10. Each has its own variation, but they're all undeniably his, and undeniably part of hip hop's jewelry legacy.
The Notorious B.I.G's Jesus Pendant
A piece so iconic that it has its own Wikipedia page, Biggie's Jesus pendant became a symbol unto itself,spawning countless tributes (and knockoffs) in the hip-hop community. The East Coast rapper initially purchased three versions of the $10,000 necklace, keeping one for himself and gifting the other two to his closest friends, rappers D-Roc and Lil' Cease. He solidified the Jesus piece's place in hip-hop history by rapping about it in his smash hit "Hypnotize" and in his track with Jay-Z, "I Love the Dough." In fact, it's reported that Jay-Z periodically borrows the original piece from Biggie's son to wear for inspiration during recording sessions.
Since Biggie's death, countless rappers have worn similar Jesus Pendants as a salute to the late rapper. Most famously, Kanye West has had several iterations of the piece made, from a "grandma's wall" Jesus with blonde hair and blue eyes, to a black Jesus, to a psychedelic Murakami version with distorted features and cartoon eyes. However the pendant appears, it's clear that its cultural impact is here to stay.
Lil Wayne's Teeth
A New Orleans rap fixture since his early teens, Lil Wayne burst onto the national airwaves with the release of his third studio album, Tha Carter III. With his monstrous success came equally monstrous financial gains, and the young rapper put his money where his mouth is — literally. After undergoing extensive dental surgery, Wayne emerged with a full set of diamond-encrusted chompers to the tune of $150,000. The rapper swears that these are now his real, permanent teeth — though others contend that it's not possible, and that the set is much more likely the result of a fit-on grill. Whatever the case, there's no arguing that his pearly whites have ascended to diamond territory.
Mike Jones' Ice Age Chain
You know you've got something special when simply saying your name makes a crowd go wild. Such is the life of Houston rapper Mike Jones, who managed to turn an introduction into one of hip-hop's most recognizable catch phrases. Also recognizable? His outrageously iced-out chain, which is dripping with over 100 carats of diamonds. Not only is the necklace's "Ice Age" pendant coated in glittering diamonds, but so is every link of its thick white-gold chain. Experts estimate it costs 1 million dollars, on the low end.
Travis Scott's Watch
One of the original "SoundCloud rappers" — the latest wave of hip-hop stars to dominate the charts — Travis Scott's career has flourished over the past five years. In addition to his rap skills and very public relationship with Kylie Jenner, Scott has also established his reputation as a big name in fashion, modeling for and collaborating with a host of high-fashion designers and big-name brands including Alexander Wang, Helmut Newton, Saint Laurent and Nike.
His most expensive collaboration? A custom watch designed with renowned hip-hop jeweler Jacob Arabo — aka "Jacob the Jeweler." Purchased for over one million dollars, this luxury watch features diamond-encrusted rose gold set with a gravitational triple-axis Tourbillon complication, an oval sky indicator of the celestial panorama and an orange sapphire cut with 288 facets (meant to represent an "orange moon"). It's a truly exceptional timepiece.
Whether replacing lost diamonds from your custom grill or repairing a simple clasp of a family heirloom, My Jewelry Repair can help restore any piece of jewelry to its proper glory. From watch repair to gemstone polishing to gold and silver refurbishing, our staff of certified jewelry repair specialists and horologists are extensively trained in all forms of jewelry restoration. Check us out at myjewelryrepair.com and fill out our online form to get started. We can't wait to bring your special pieces back to life.

References
https://www.nivsbling.com/blogs/news/what-is-hip-hop-bling-jewelry-the-beginners-guide
https://www.capitalfm.com/news/bling-kings-2017-most-outrageous-rappers-chains/21-savage/
https://www.highsnobiety.com/2017/04/05/hip-hop-jewelry/
https://www.complex.com/style/2011/12/the-50-greatest-chains-in-hip-hop/53
https://en.wikipedia.org/wiki/LL_Cool_J#1987%E2%80%931993:_Breakthrough_and_success
https://www.instyle.com/news/ll-cool-j-has-10-versions-exact-same-diamond-ring
https://retrohiphopshop.com/blogs/retro-hip-hop-magazine/hip-hop-fashion-101-four-finger-rings
https://en.wikipedia.org/wiki/Jesus_piece_(jewelry)
http://www.mtv.com/news/1602468/the-notorious-bigs-signature-accessories/
http://thesource.com/2018/03/09/the-notorious-way-his-style-defined-an-era/
https://en.wikipedia.org/wiki/Lil_Wayne
https://ndscare.com/lil-waynes-teeth-dental-implants-grill/
https://www.complex.com/style/2011/12/the-50-greatest-chains-in-hip-hop/53
https://en.wikipedia.org/wiki/Mike_Jones_(rapper)#Other_ventures
https://www.complex.com/style/2019/06/best-travis-scott-outfits/
https://hypebeast.com/2017/7/travis-scott-jacob-the-jeweler-watch