A Rich Jewelry History
As Thanksgiving approaches and we gather to celebrate our nation's rich and complicated history, we give thanks for our cultural heritage—the craftsmanship and fine art—produced by Native American Indians.
The earliest examples of Native American jewelry found in the Americas — bone earrings from Alaska — date back to 10,000 B.C.E. Today's Native American tribes carry on the traditions of their ancestors, creating jewelry using the materials and motifs unique to their particular environment, customs, and beliefs.
Wampum Beads Of The Northeastern Tribes
Made from the shells of white whelks and purple quahog clams, wampum beads hold incredible significance for tribes of the Northeastern United States, and have been historically used to trace lineage, mark personal milestones and political events, and provide structure and gravity to meetings. The term "wampum" is an Algonquin word that translates to "strings of white beads."
Though these beads can be found in necklaces, bracelets, and earrings, they're most notably woven into ceremonial belts used to document important cultural and political actions. Famous wampum belts include the Two-Row Belt and the George Washington Belt. The Two-Row Belt was woven in 1613 and commemorated a peace agreement forged between the Mohawk tribe of what is now New York State and its early Dutch settlers, while the George Washington Belt was constructed to document a promise of peace forged between the region's indigenous population and the newly formed United States of America.
War Bonnets Of The Great Plains Tribes
Jewelry and personal adornment were important for many of the indigenous peoples in the Great Plains region. Perhaps the most recognizable jewelry produced is the war bonnet: the elaborate headdress is constructed using feathers, beads, buckskin, porcupine quills, and horns — each component selected for its symbolic significance. Usually reserved for only the most powerful members of a tribe, these elements were thought to bring protection and power to the wearer during battle. Nowadays, these bonnets are used primarily as ceremonial pieces. It is considered a great honor and privilege to wear one.
Turquoise And Silver Of The Southwestern Tribes
Southwestern tribes are world-famous for their turquoise and silver jewelry with a legacy of craftsmanship that remains strong today. While turquoise has been a hallmark of the region's jewelry for centuries, the intricate silver designs that we now associate with Navajo, Hopi, and Zuni tribes didn't actually enter the picture until the 19th century. It was during this time that a Navajo man named Atsidi Sani learned blacksmithing and silversmithing from Mexican craftsmen living in New Mexico. He introduced the practice to his children, and a tradition was born. In the 1880s, Native American silversmiths began inlaying their metalwork with turquoise, and the classic combination came to life.
Arguably, the most iconic style in Southwestern Native American jewelry is the "squash blossom" necklace. Though this style does not actually depict squash blossoms, it gets its name from the small bell-like charms that line its thick chain. The chain culminates in a large horseshoe-shaped pendant called a "Naja." These necklaces are usually made of silver and turquoise, though plain silver variations exist. The Naja is said to represent the womb, especially when a piece of turquoise is suspended within it.
Preserving Our Cultural Heritage
During this season of Thanksgiving, while we acknowledge our complicated history in America, we can also give thanks for the beauty—the handiwork, the art, the stones and fine jewelry—created by the Native American artisans in our midst. We can seek to preserve—and even revive—our beautiful, collective cultural heritage as we display these indigenous creations in our lives.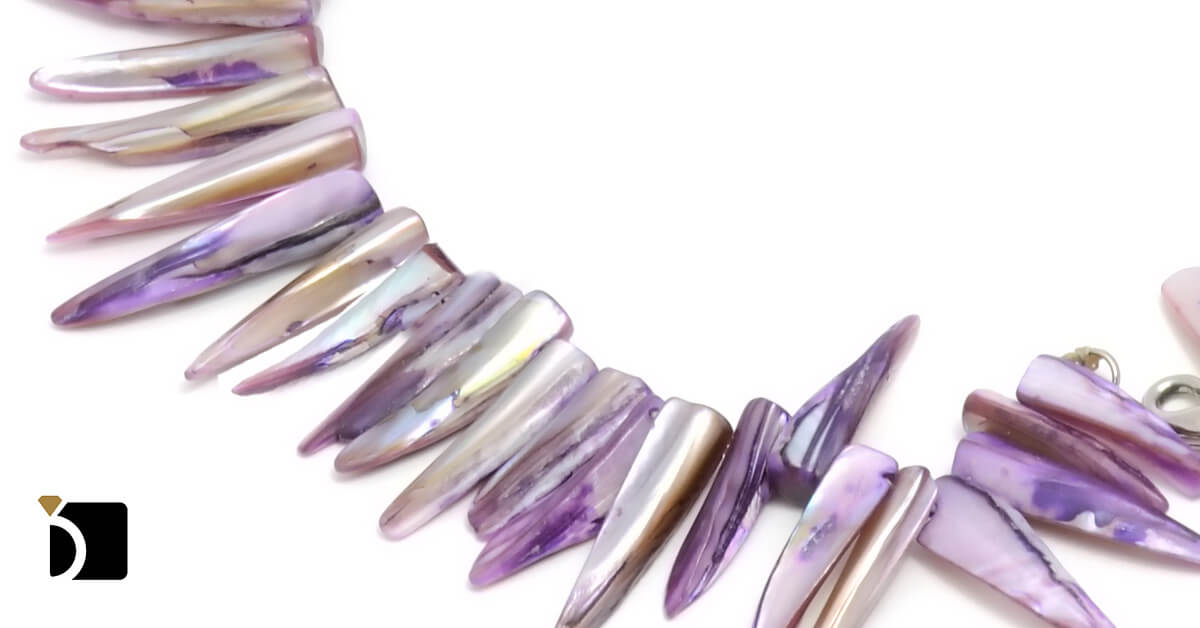 Whether it's a traditional piece with cultural significance or a family heirloom with personal significance, you can trust My Jewelry Repair to repair, restore, and clean your jewelry with the utmost care and respect. Check out the homepage to get started.
References
https://en.wikipedia.org/wiki/Native_American_jewelry
https://www.onondaganation.org/culture/wampum/
https://newsmaven.io/indiancountrytoday/archive/from-beads-to-bounty-how-wampum-became-america-sfirst-currency-76Ql3IPA2kKpBqfHiggjXw/
http://www.pbs.org/warrior/content/timeline/crisis/hiawatha.html
http://www.indians.org/articles/wampanoag-indians.html
https://en.wikipedia.org/wiki/Plains_Indians
https://en.wikipedia.org/wiki/Hair_drop
https://en.wikipedia.org/wiki/Quillwork
https://shumakolowa.com/pages/jewelry-collectors-guide
https://www.durangosilver.com/navajosilversmithhist.html
http://www.historyofturquoise.com/navajo-turquoise/
https://www.nationaljeweler.com/fashion/antique-estate-jewelry/6292-the-history-behind-the-squash-blossomnecklace