Cleaning & Caring For Your Bracelet
Jewelry was meant to shine — and everyday use stands in the way of letting your bracelet be what it was truly meant to be.
Our jewelry has sentimental value in addition to monetary value, how do you plan to protect your memories and your investment?
A Guide to Cleaning & Polishing Your Bracelets
Sure, there are household staples you can utilize to clean and polish your jewelry at home.
You can submerge your bracelet in an antibacterial, non-abrasive cleaning agent that won't damage your bracelet. Submerge your jewelry and try to let it sit for something like five minutes. Use a fresh toothbrush to clean the bracelet after you pull it out of the cleaning agent. Rinse with clean, warm water and let your bracelet sit on a paper towel until it dries.
Why Should You Clean Your Bracelet
Cleaning your bracelet is a way to protect and maintain the overall integrity of your jewelry. Cleaning and maintaining your bracelet will add to the longevity of the piece. It's important to clean your jewelry often because dirt and other environmental debris can often cover up irregularities that need your attention. It's far easier to recognize a repair needed when the piece of jewelry is properly cleaned.
How Often Should You Clean Your Bracelet
The experts recommend that you get your jewelry professionally cleaned and polished once every six months. This will depend heavily on the frequency of use as well as the circumstances. For instance, if you have a tennis bracelet that you only wear once in a while to fancy events, you will not need to clean this item as much as an everyday item.
How You Should Store And Care For Your Bracelets
Having a safe and protected place to keep your jewelry is best. A closet shelf might do the trick, but it's better to have a jewelry box of some sort that will help your jewelry stay away from dust and environmental debris.
However, letting your silver sit in your jewelry box will let it tarnish — the better alternative is to store it in an anti-tarnish bag. As it is advised to not wear your jewelry while doing activities such as housework or jumping into a pool, keep your jewelry stored correctly and get it checked and cleaned professional often.
How to Clean Your Bracelet At Home
At home, clean and polish remedies include dish soap, lemon juice, ammonium, club soda, and even Alka-Seltzer. Precious metals can generally stand up to these products and chemicals, but you should always double-check and do your research to avoid costly trouble. When you submerge your bracelet in club soda, beer, or even a glass of denture tablets dissolved in purified water, you will notice a visible difference in your jewelry's cleanliness and shininess.
Avoid using baking soda to get rid of dirt and tarnish because it is abrasive and can leave tiny scratches on your bracelet.
One drawback to cleaning jewelry at home is that each precious metal requires a different process for proper cleaning. Gold, silver, pearl bracelets, gemstone bracelets — they all require a different level of care.
It's okay if you don't have the materials or the expertise to get the job done. Last time we checked, you're busy with life. My Jewelry Repair is here to take care of the arduous process of protecting your investments.
A Summary to Bracelet Cleaning & Polishing
Whether it's something cherished and only worn every so often, or a bracelet that endures everyday use, My Jewelry Repair is here to help unlock the inner beauty of your jewelry.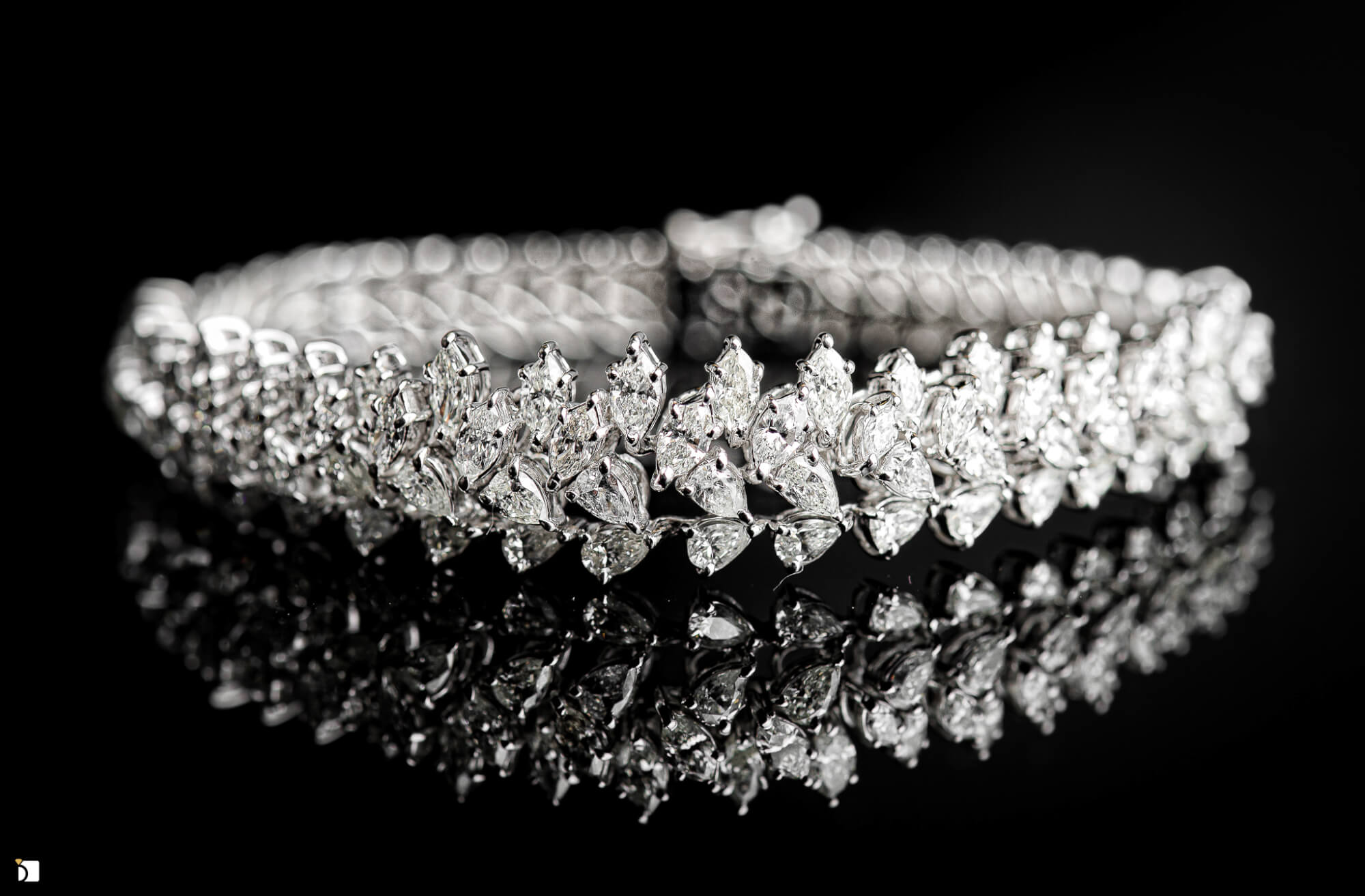 Our Clean & Polish Bracelet Services
Our simple and easy process makes getting your bracelets cleaned a total breeze. All you have to do is start our online process, we provide you with shipping materials, and you can mail your bracelet to us without ever leaving your home. We conduct our estimate, you choose your level of repair, and we get the job done — your bracelet comes back to you at showroom quality. Let's get started today! We're here to help restore and preserve those precious memories. GET STARTED
At My Jewelry Repair, we treat your showcase pieces and the jewelry you wear every day as if it were our own.
They did a beautiful job on the exterior cleaning and polish
Sent my automatic watch to these folks for repair as it was no longer keeping accurate time, they assessed the watch for needed repairs and sent me the estimate which I approved. About three weeks later I received a email stating that my watch had shipped, they provide a tracking
…
number that I might keep a track of it, upon receiving the watch I inspected it and have to say that they did a beautiful job on the exterior cleaning and polish plus they replaced the clasp, I can only assume that the work done to the movement is of equal quality and detail this will be born out over time as I see how the accuracy is. They also provided the pressure test ticket in the return package. I would recommend this company if you have need of jewelry repair.
Read more "They did a beautiful job on the exterior cleaning and polish"
Gordon M.
I feel like I have found a treasure
THANK YOU for restoring my Montana Silversmiths Earrings back to their original condition! You did an awesome job, and, they are as beautiful now as when I purchased them over 25 years ago! I called Montana Silversmiths and spoke with Sheila Green in Customer Service, and gave her your contact
…
information so that they can now direct their customers directly to you when they need something reconditioned. I feel like I have found a treasure in knowing that you can repair and restore everything from inexpensive pieces to very valuable pieces. You can bet that I will be sending more business your way!
Jennifer Greene
"Searched All Over Russia/Ukraine for the Parts Needed"
This particular work order took over a year to fully complete, with the watch being sent back three times for all the work to be done properly. I do understand that this was harder project given that it's a vintage Russian movement, but I can't tell you enough how much
…
it meant that you searched all over Russia/Ukraine for the parts needed to complete the work. The watch is running absolutely amazing and can't believe how good it is running. It's truly a centerpiece to my vintage watch collection and I absolutely love it. Thanks again for all the hard work and time you put into it and that's what prompted this message. I do believe in acknowledging hard work and this is truly wonderful. Thank you again and keep up the good work.
Read more ""Searched All Over Russia/Ukraine for the Parts Needed""
Want to see more of what our customers have said? Check out our Testimonials Page!