When it comes to jewelry, the metal you choose is an important decision to make. Whether you're looking for white gold, rose gold, silver, platinum, or even alternative metals like titanium, there are a variety of metal options available. Every metal is unique in its own way when it comes to quality, price, and style. So, if you're unsure of which metal to choose for your next jewelry piece, this guide is for you!
The Power of Gold
Jewelry is the most common reason consumers own gold today.
Gold Purity
About 78% of gold consumed each year is made into jewelry. It has been one of the primary uses for the metal, because of its beauty and durable properties.
There are 2 main systems for measuring the purity of gold. The most commonly used in the United States is the karat system. Karats express the purity of gold in fractions of 24. For example: Pure gold is denoted 24 karat gold or 24k, all 24 parts are gold. Gold purity is also measured using the millesimal fineness system. This system denotes the purity of gold alloys by parts per thousand of pure metal by mass in the alloy. For example, a gold alloy containing 75% gold is denoted 750.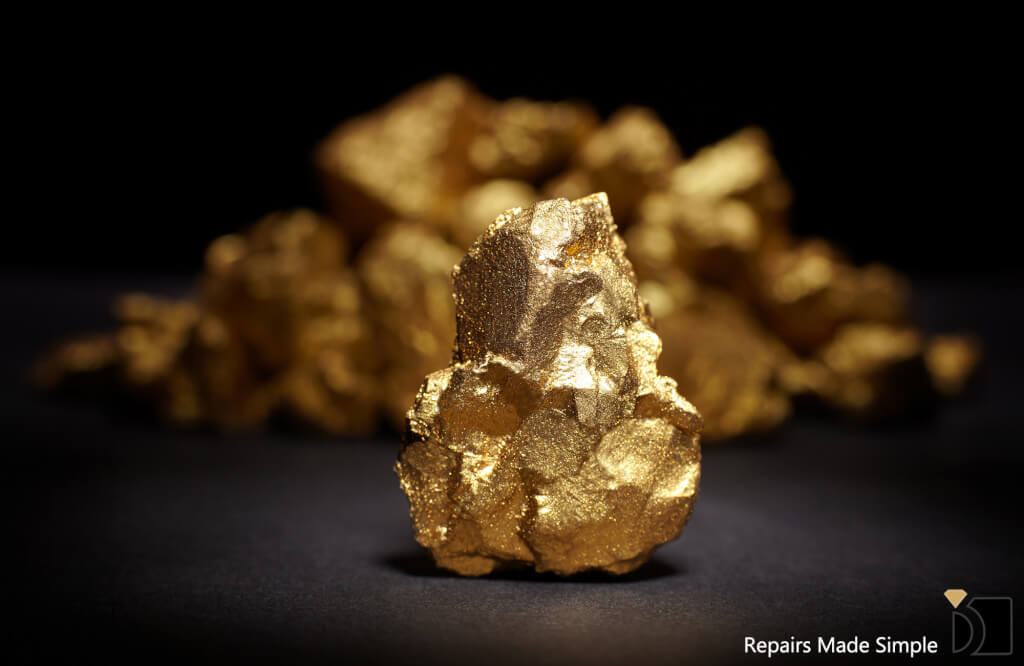 The process of alloying or mixing other metals with pure 24k gold creates a harder more durable metal alloy, and can also change the color. The types of metals commonly used are nickel, palladium, copper, zinc, and silver.
If an item is stamped:
18K or 750 – it is 18 parts gold & 6 parts other metals
14K or 585 – it is 14 parts gold & 10 parts other metals
10K or 417 – it is 10 parts gold & 14 parts other metals
The legal standard is to stamp all gold jewelry with the metal purity. The minimum purity to be called gold jewelry varies by country, and is 10k in the United States.
The Colors of Gold
The Original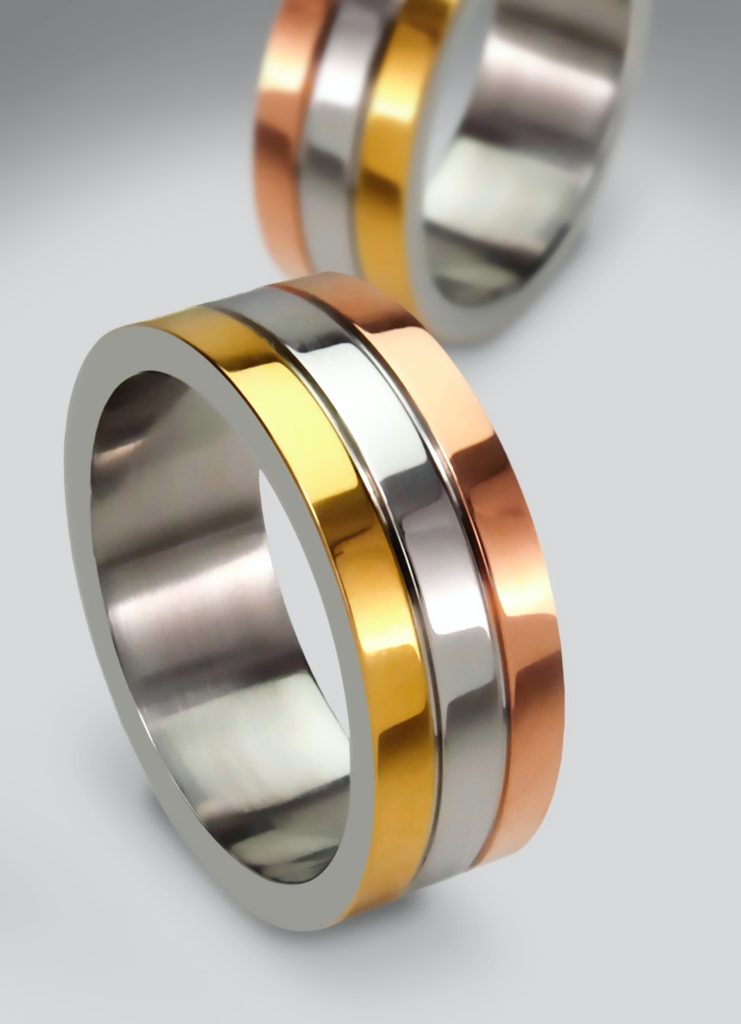 As we all know, the color of pure gold is a beautiful yellow color, but karat gold jewelry is available in colors other than yellow, for example white and rose. So, how is white gold or rose gold created? As we mentioned before, other metals are mixed with pure gold to create the metal alloys used in jewelry manufacturing, and these other metals not only strengthen the durability of the metal, but can also change the color.
White Gold
White gold is extremely popular and is an alloy of pure gold and at least one white metal. White metals frequently used are nickel, palladium, and manganese to name a few. White gold is almost always rhodium plated to achieve the bright white finish desired on jewelry items. Rhodium is a member of the platinum family of metals and is applied to white gold using an electroplating process. Rhodium can wear off over time with normal wear and tear, especially on rings, but can easily be reapplied as part of a basic clean and polish service.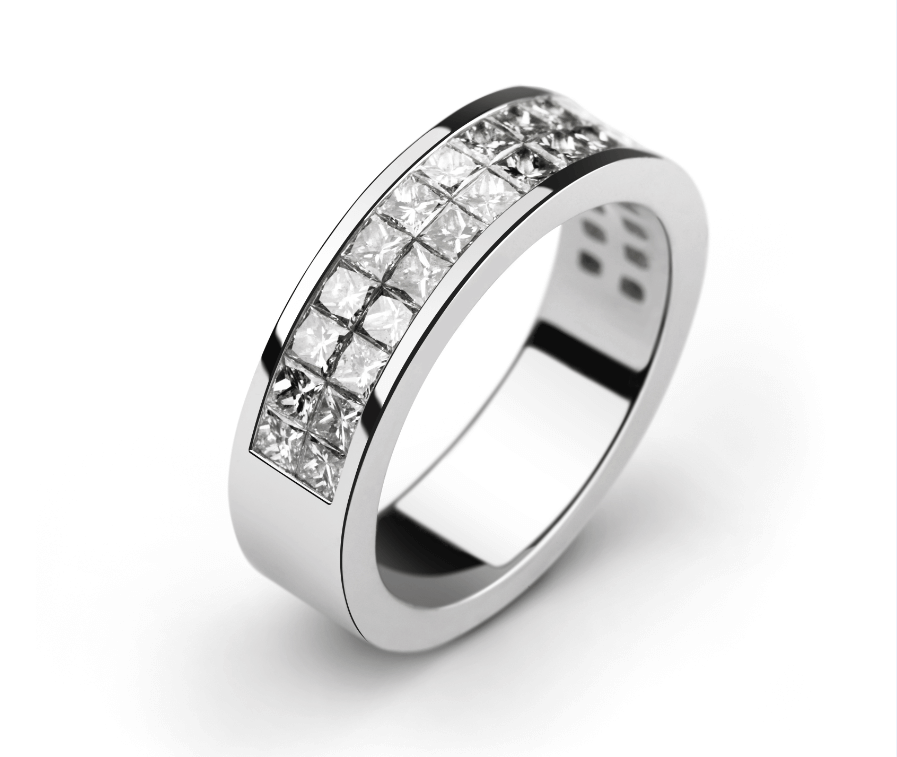 Rose Gold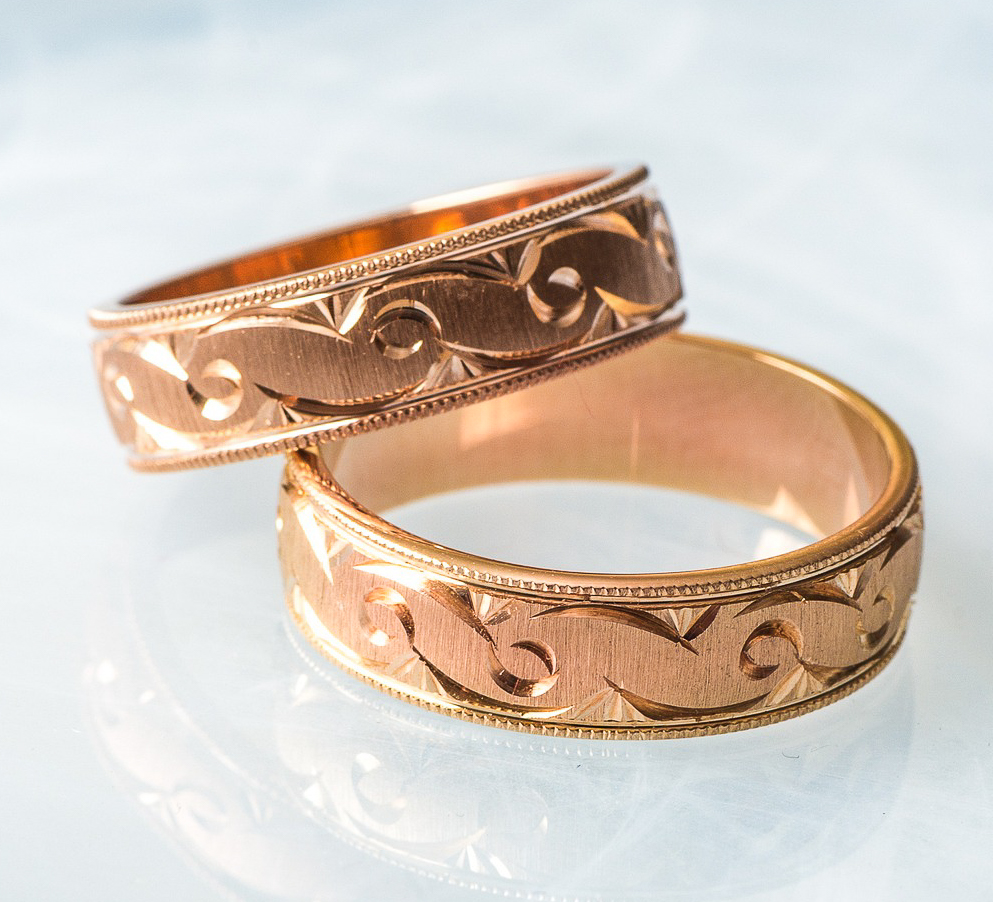 Rose gold has gained popularity in recent years, especially in bridal jewelry and is also known as pink gold. The rose gold alloy is usually a mix of pure gold, copper, and silver. Copper is the metal that creates the rose or pink color in gold alloy.
The Nature of Platinum
Platinum is a Noble Metal
Platinum is rare and one of the most valuable precious metals, also known as one of the noble metals. It was deemed "the only metal fit for kings" by King Louis XVI of France. It is favored by jewelers for three key properties: durability, weight, and malleability. These properties make platinum an excellent choice for bridal jewelry and create a secure setting for diamonds and other precious gemstones. Many solitaire diamond engagement rings are made of 14k or 18k gold, but the head holding the diamond is made of platinum.
Platinum is a Natural White Metal
Therefore, it does not require special plating processes to keep the beautiful white finish. It is mixed with other metals to create either 900 platinum, a 90% pure platinum metal alloy, or 950 platinum, a 95% pure platinum metal alloy. Both are used in jewelry manufacturing. Platinum is resistant to corrosion, so it does not tarnish. It is also naturally hypoallergenic, which is ideal for those with sensitive skin.
Platinum has a very high melting point which makes it is very difficult to work with and for that reason many jewelers do not like to work with platinum. Today, laser welding is frequently used to size or repair platinum rings and jewelry.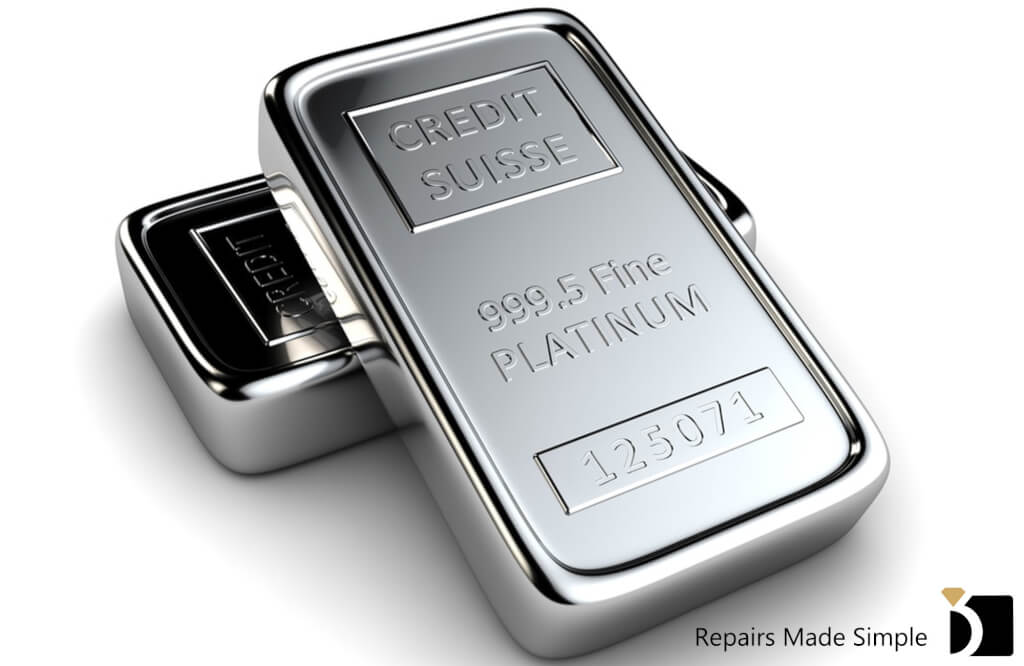 Platinum is associated with luxury and prestige. Many famous gemstones are set in a platinum setting, one example is the Hope Diamond, and the famous Faberge' Easter Eggs from the late 1800's were created using platinum.
Silver, The Most Affordable of the Precious Metals
The Most Affordable of the Precious Metals
Pure silver is a very soft metal with a millesimal fineness of 99.9%, therefore it is usually alloyed with other metals. Sterling silver is the most common silver alloy used in jewelry manufacturing, which is 92.5% pure silver and 7.5% other metals, usually copper for hardness and strength. Many jewelers avoid working on sterling silver, because it is a softer metal which makes it more difficult to work on. The hallmark or stamp to identify sterling silver is 925 or sterling.
Sterling Silver is Prone to Tarnishing…
This is caused by the exposure to common components like atmospheric conditions and pollution, but the tarnish can easily be removed with a silver polishing cloth and in some cases, it requires the services of a professional jeweler. Most consumers don't like the polishing process needed to keep their sterling silver jewelry looking like new, so many jewelry manufacturers apply an anti-tarnish coating to their products.
Sterling silver jewelry is available in all price ranges from simple light weight rings, earrings, chains, and bracelets to high end luxury pieces. Many of the luxury jewelry brands today carry sterling silver collections within their jewelry assortments, for example Tiffany & Co, Gucci, and David Yurman. The affordability of sterling silver allows more consumers to own a branded luxury jewelry item.
The Alternative Metals
When Gold & Silver Are Just Not Your Style
Alternative metals are used in the manufacturing of all types of jewelry including chains, bracelets, pendants, earrings, and even watches. The term alternative is referencing an alternative to the more traditional metals found in most fine jewelry assortments – platinum, gold, or silver.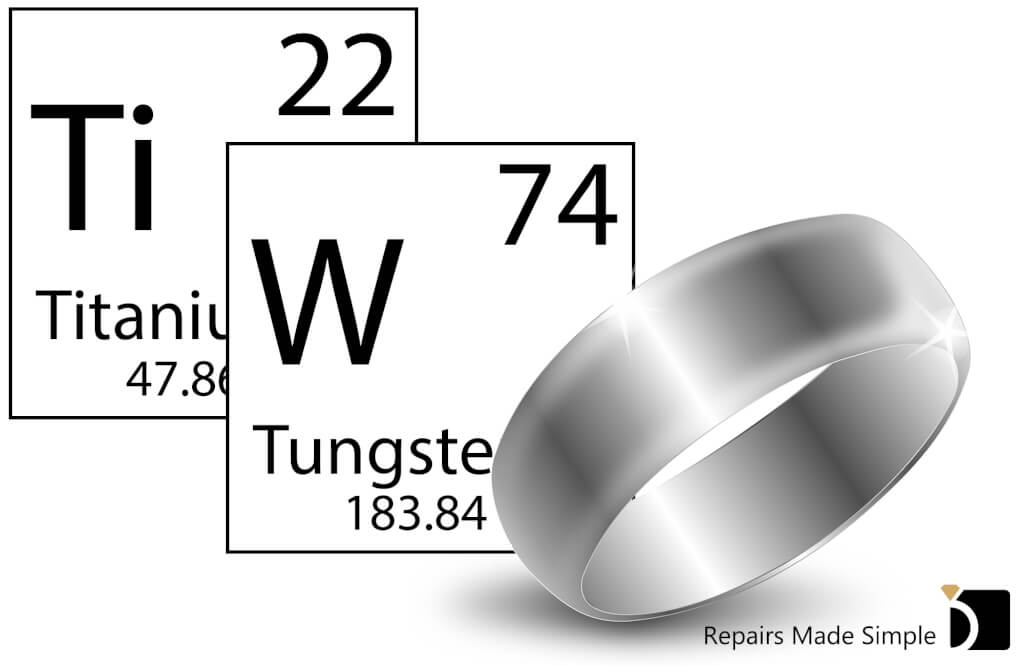 The most common use of alternative metals is in wedding bands, and they are frequently referred to as alternative metal bands. The three alternative metals Tungsten Carbide, Titanium and Stainless Steel, described below are the most popular and are very affordable, but cannot be sized. If one of these alternative metals is going to be your choice for your wedding band, be sure to plan ahead, because it may need to be ordered in your size for that special day.
Tungsten Carbide
This metal has a nice heavy feel to it, but can fracture or shatter if dropped. Its natural color is gray, however it can be coated with an industrial material to create a black or white finish. The black and white coating is scratch resistant, but not as much as the highly scratch resistant natural tungsten. An additional benefit, it is hypoallergenic. This metal can be engraved, however, once it is engraved, the engraving cannot be removed.
Titanium
This metal is 3-4 times stronger than stainless steel, but lighter than aluminum. It is a natural gray color, and is also hypoallergenic. It may scratch and show signs of wear over time, but it can be cleaned and polished to look like new.
Stainless Steel
This is one of the most affordable of the alternative metals. It is both scratch resistant and hypoallergenic. Over time stainless steel can lose its original shine, but just like Titanium it can be cleaned and polished to restore its bright finish.
Wedding bands, bracelets, and watches made with these alternative metals get more wear and tear than all other jewelry items since they are worn on the hands and wrists, so be sure to have them professionally cleaned and polished periodically to keep them looking their best.
---
My Jewelry Repair
We Restore Memories
The Premier Jewelry Repair Service Online
My Jewelry Repair runs on care and precision. Restoring memories is our motto and we have built our business around making that happen. From ring resizing to necklace chain repairs, My Jewelry Repair can help with the care and maintenance needed for all your jewelry. Our online repair process is easy to use and you don't even need to leave your home if you arrange for USPS carrier pickup.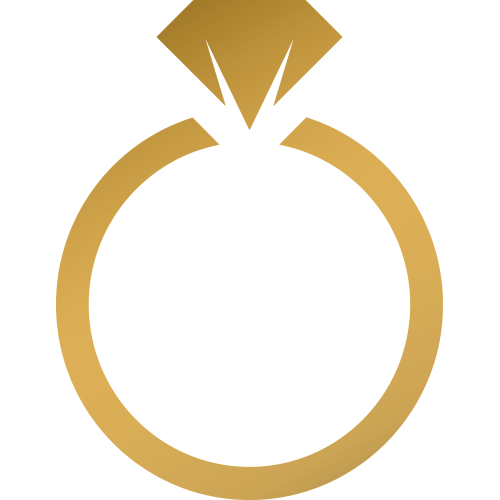 We are proud members of the

Our team includes gemologists certified by

Ready to place an order? Click the "Get Started" button!