How Proper Watch Care & Maintenance Can Get You the Most Out of Your Favorite Timepiece
Many watches are worn every day and others just on special occasions. However, do they get the routine care and maintenance needed to not only keep them running properly, but also looking good?

There are 2 main reasons to invest in the routine care and maintenance of your watch: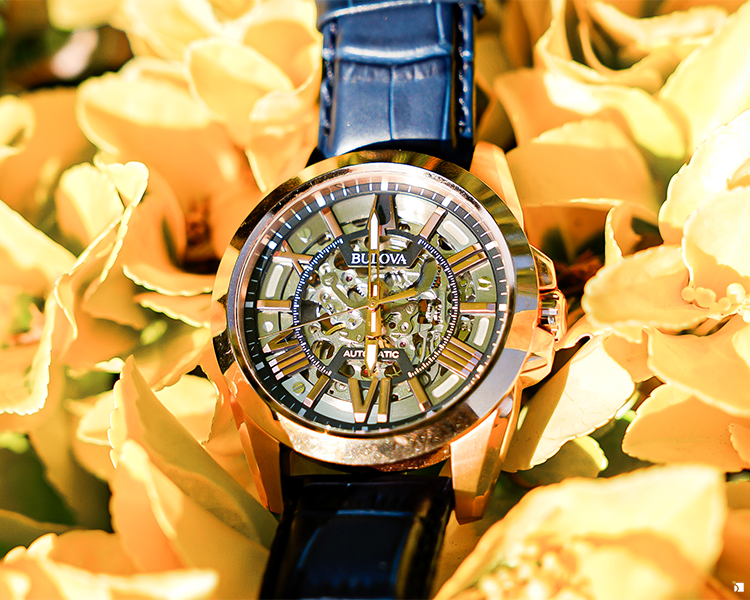 1. The financial value of a luxury watch. A luxury watch that is well maintained can last a lifetime.

2. The sentimental value of a watch. It may or may not be the most expensive watch, but it has sentimental value. A watch that was a gift, received or purchased to celebrate a special event or accomplishment, or a family heirloom.

Routine watch care and maintenance is more than a battery change every few years, or a needed repair. It can include a new band, a new crystal, a professional cleaning, or a band and case refurbishing. It can also be a clean, overhaul, and adjust for an automatic watch.
1. How To Avoid Watch Damage
Here are things you must know to take care of your watch:
Taking care of the Easier Tasks
a) Keep your watch box for storage. When not wearing your watch, it's best to keep it in the box it came in, along with your proof of purchase just in case you need it in the future for a free service provided by the watch's manufacturer. By setting the watch on its side or on the crystal, there is always the possibility of scratches. The box is made to keep the watch safe and offers protection from watch damage. Furthermore, if it has an automatic movement, it is best to keep it on a Watch Winder while not being worn, as this keeps the watch running.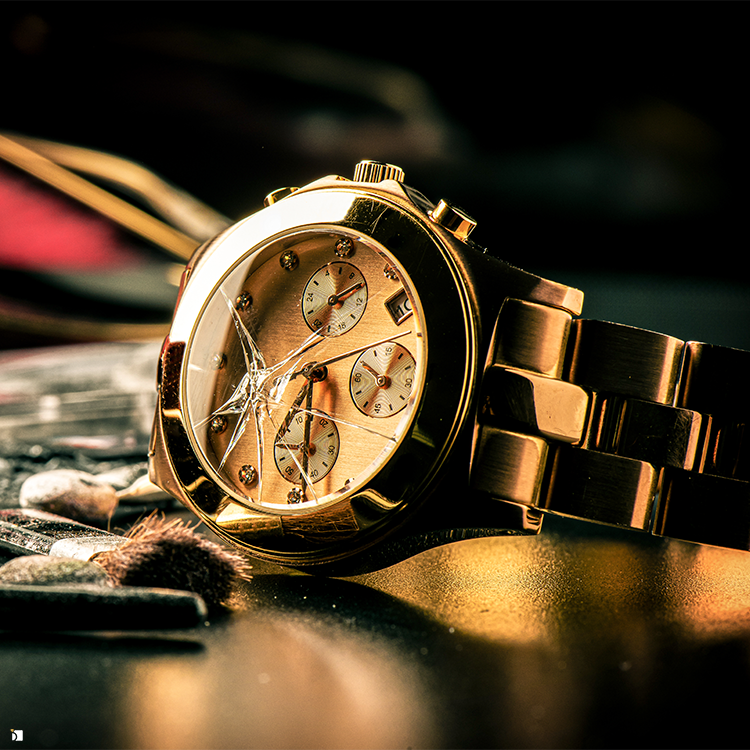 b) Avoid magnets. Many are not aware that placing your watch close to a magnet can negatively affect the timekeeping of a watch.

c) Never open your watch yourself! Leave this up to a watchmaker. Opening your watch can expose it to dust, dirt, and other particles that can get inside the movement, so it's best to leave this up to a professional.

d) It is important to use only manufacturer-authorized repair facilities while your watch is under the manufacturer's warranty. Use of an unauthorized repair facility can void your manufacturer's warranty.

e) Know if your watch is WATER RESISTANT. You can find the legend "WATER RESISTANT" stamped on the case back. Local shops may provide a fast battery replacement or repair for a low price; however, the watch may no longer be water resistant. When in doubt, always inquire if the water test process will be performed on your WATER RESISTANT watch.

f) The water test process should be performed by watchmakers to ensure a battery replacement is performed under manufacturer standards. This process may require new gaskets for the case back, crystal, or crown to ensure it passes the water test.

g) Failure to perform the water test process on a water-resistant watch can cause moisture, humidity, or dirt to get into the movement damaging it permanently. If that occurs, it will become an awfully expensive watch repair.

h) Clean your watch as often as possible. Take a soft cloth and wipe down the case and bracelet to remove any dirt or dust.

2. Caring For Your Watch's Movement
For Quartz Watches; Battery Replacement and Water Resistance Testing
Battery replacement is the most requested service, but it is a service that should be performed by professionals. If the quartz watch is water resistant, to comply with manufacturer standards it must also be water resistance tested.
For Mechanical Watches; Timely Servicing & Checks
Having your mechanical watch overhauled depends on how often you wear it and how it's stored. As a rule of thumb, it is recommended that you have your watch serviced every three to five years if worn regularly. However, if your watch is only worn every now and then and is stored properly, you should have it serviced within a ten-year period.
3. Caring For Your Band
For Leather Straps; Preventative Care & Band Replacement
If your leather band is worn regularly, it's easy for it to build up wear & tear. To prevent any kind of peeling or cracking, it's important that it's stored properly. This allows the leather band to avoid contact with direct sunlight, water, and dust as these things can easily ruin your leather band. We'd recommend storing it in a high-quality watch case to prevent this sort of damage. If it's too late for that, you can always have your leather band sent in for a replacement.
For Metal Bands; Band and Case Refurbishing
Stainless Steel and Karat Gold bands and cases can be cleaned and polished to remove most surface scratches. This service can really transform a watch that is worn and scratched to look new. Some bands and cases have a brushed finish, which can be reapplied after the polishing process.

Note: Watches with a plated finish cannot be polished (the polishing process will remove the plating).

All these services can help you protect the financial and/or sentimental value of your watch. Remember, not all watches require repair, but all watches require routine care and maintenance.
4. What You Need to Know About a Typical Watch Manufacturer Warranty
All major watch manufacturers offer a warranty on their products, but not all warranties are the same. Warranties vary in both coverage and length.

Most manufacturers require a completed warranty card/document and proof of purchase.
The retailer should complete warranty information at the time of purchase. If you decide to throw away all the extra packaging, the box, the pillow or cuff, and the instruction booklet, be sure to keep the warranty card/document. Also, be sure to keep the receipt as your proof of purchase. Today many manufacturers provide an online registration process for your watch purchase, and some even offer an extension to your warranty if you register it online.
What is covered by most manufacturers?
Typically, the watch movement (time keeping mechanism) is warranted to keep accurate time and is protected against manufacturer defects.
What is typically not covered?
There is an old saying in the watch industry, "If you can touch it, it's not covered." This basically means all the exterior components are not covered under most manufacturer warranties, including the crystal, band or bracelet, case, stem, crown, clasp, and battery.
Extended Warranties or Service Plans
Many retailers offer extended warranties or service plans on watches. Be sure to ask if your retailer has this type of program and what it covers.
Why should I use an authorized service center?
Most manufacturers require all repair work (including a battery change) to be performed by an authorized service center while it is under their warranty. If a watch is serviced by an unauthorized facility, it can void the warranty. Be careful, a quick battery change in the mall or at a local jeweler could void your manufacturer warranty. Authorized service centers are usually listed in the warranty/instruction paperwork.
My Jewelry Repair
We Restore Memories

We Can Repair Any Watch Damage
Our Certified Watchmakers and Technicians will ensure your watch is serviced professionally under manufacturer standards, and you will have a properly working watch to pass on to your loved ones for generations to come.

For more information about our Watch Repair services, click here.
My Jewelry Repair is a Premier Authorized Service Provider
Want to look into our Watch Repair Services?