Authorized Victorinox Watch Services
When your Swiss Army watch needs quality care and repair, we are here to provide it. Our process makes it easy to place your order, so you can mail your watch to our authorized watchmakers.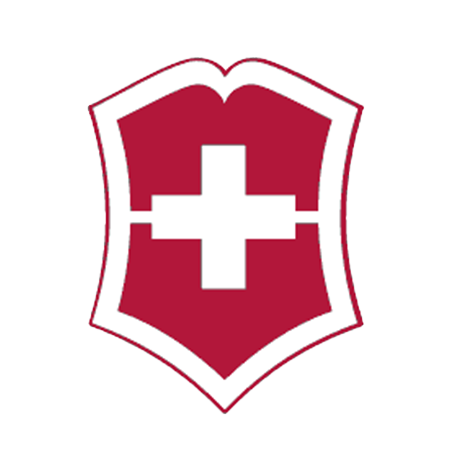 An Easy, Online Mail-In Process for Swiss Army Watch Repair
Our process makes it easy for our customers to get the expert Swiss Army watch repair they need. Our system provides shipping and contact info, so you can print your packing slip, select the right insurance for your Victorinox, then pack your repair. You can even arrange for USPS courier pick up if you don't want to leave your home. We include tracking for transparency and peace of mind.
Common Victorinox Watch Repair Services
Clean and Overhauls (Quartz or Mechanical Movement)
Crystal Replacement (Sapphire or Standard)
Stem & Crown Repair
Watch Band Repair
Band & Case Refinishing
Link Addition & Link Removal
We Repair all Types of Victorinox Timepieces
Men's and Women's Watches, Business watches, Divemaster, Pilot, Mechanical, Chronographs, Infantry, Airboss, I.N.O.X., Aeronautical watches, we have the expertise to service and repair them all.
We Honor Victorinox Swiss Army Manufacturer Warranties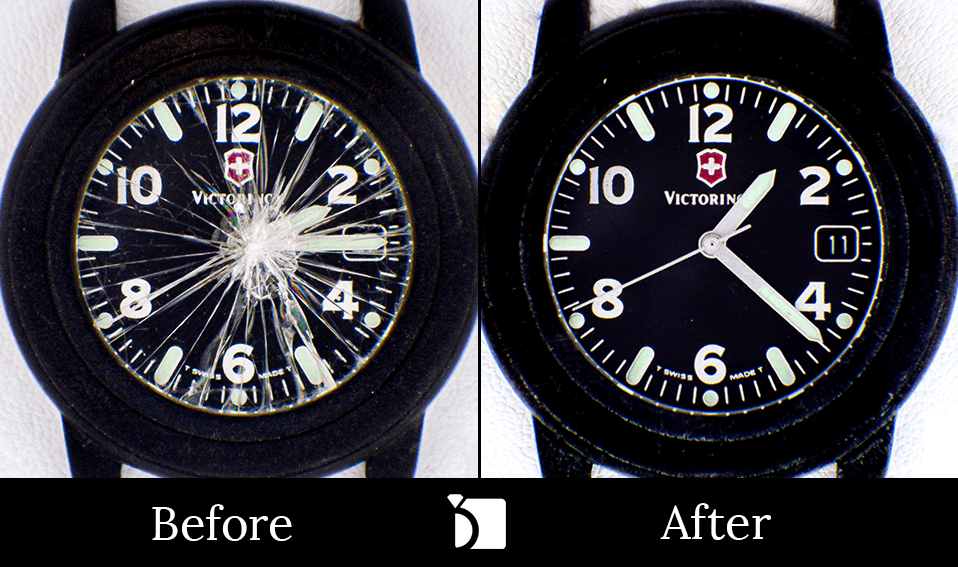 Why Choose My Jewelry Repair for Swiss Army Watch Repair?
Your local shop might already be using us for Swiss Army watch repair. My Jewelry Repair performs over 500,000 repairs annually, and our numbers grow every year. Restoring memories is our motto and we have built our business around making that happen.
Access to Genuine Swiss Army Parts
We have a Professional Parts Sourcing Team in place with the sole purpose of finding accurate and Genuine parts. Because of our long history within the industry, we have been given access to Victorinox parts straight from the manufacturer.
No Stranger to Switzerland
My Jewelry Repair sends its certified watch technicians overseas for training in Switzerland for WOSTEP (Watchmakers of Switzerland Training and Educational Program) certification. Outside of just the Swiss certifications, we constantly recruit and further train our watchmakers so they remain ready for anything.
Our team of Experienced Watchmakers have many Certifications, including:
WOSTEP
CW21
SAWTA
SWATCH Group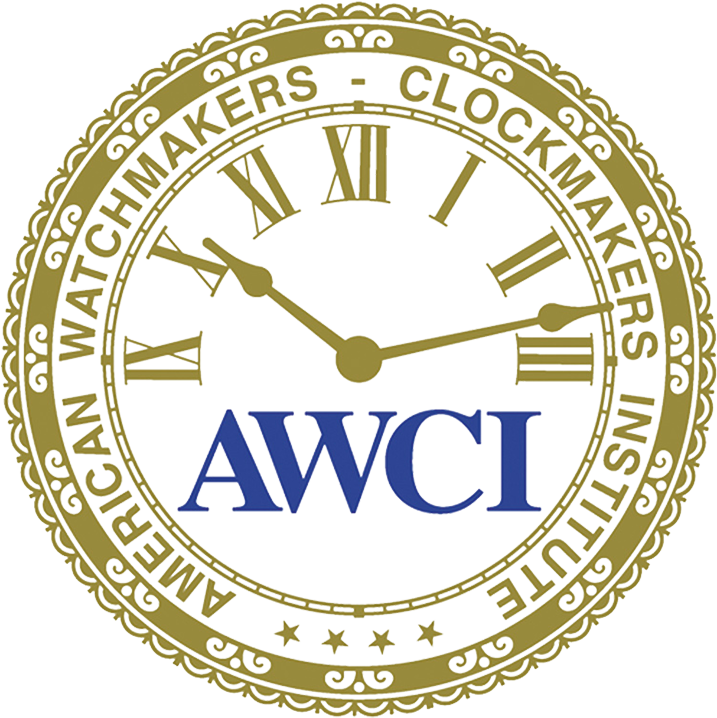 Among others, and more still to come! (Learn More)

More on Victorinox Swiss Army

In 1989 Victorinox entered the timepiece business in the United States under the brand name Swiss Army; ever since they've been synonymous with precision and a certain rugged elegance.
Victorinox is a watch that promises:
Wear-resistant mechanisms — Synthetic rubies are used in the watch movement, which prevents what makes your watch tick from wearing down.
Signature scratch-proof — Crystal-coated, hardened to at least 2x the industry standard (450 Vickers to Victorinox hardened mineral crystals which rate at 900 with sapphire crystals that rate at 1,200).
Trusted accuracy — Victorinox actually manufactures their own movements, which is why they put a stamp on their line of watches and their ability to tell time.
The importance of precision engineering and ultimate clarity during life's adventures is a part of Swiss Army, and we'll help you keep yours ticking faithfully for years to come at MyJewelryRepair.com. Think of us when you need routine Swiss Army watch maintenance or complete overhauls.

What If My Watch Is Still Under the Manufacturer's Warranty?

If your item has a warranty from Victorinox Swiss Army, please enclose a legible original or photocopy of your Proof of Purchase, along with any other pertinent documentation provided by the manufacturer. We will take it from there!

How Much Does Victorinox Swiss Army Watch Repair Cost?

It all depends on what your watch needs. A Battery Replacement by itself is pretty simple. However something like a crystal replacement can get a little complicated depending if it's cracked, or shattered and glass fragments have damaged the movement. For a cost breakdown, please visit our Pricing List.
Watch Repair Pricing
Pricing chart for costs associated with some common watch repair services. Pricing may vary for certain brands, luxury and/or vintage watches.
| Service | Price |
| --- | --- |
| Battery Replacement (includes pressure test) | $39.99 |
| Leather Band Repair/Replacement | $49.99 |
| Crystal Replacement | $59.99 |
| Stem & Crown | $69.99 |
| Movement Clean & Overhaul - Quartz | $129.99 |
| Mechanical Clean & Overhaul - Movement | $249.99 |
| See Full: Pricing List | |

'Where Can I Find Swiss Army Watch Repair Near Me?'

With MyJewelryRepair.com… Anywhere!
When you find your self asking where to go, you'll be glad to know we can provide services from anywhere in the country! We have locations on both coasts and offer free standard shipping – even from Alaska and Hawaii.
From New York to Los Angeles, Cincinatti to Houston, our services are not limited by location. We can serve you anywhere in the United States with Free Standard Shipping. Meaning you can get the highest quality in watch repair without restrictions.

How Long Does Swiss Army Watch Repair Take?

This will depend on the kind of watch repair service you will need. A simple battery replacement can be processed by our Certified Watchmakers under a week. A swiss movement overhaul on the other hand can be very variable, and is subject to availability of parts.
For a more complete breakdown, please visit: Standard Repair Timelines