What is the best way to determine your ring size?
While it is always best to have your finger measured by a jeweler, as they have the right tools to measure your finger and current size of your ring, we know that is not always feasible. As such, we have compiled a list of some other methods and even some online tools to help you along the way.
How to Measure Your Ring Size at Home
Option 1: Compare Your Ring To Another You Already Know the Size Of
Use the size of an existing ring in your jewelry collection that is a similar design and is a good fit on the finger you will be wearing your new ring. This is the easiest method, however it does require you or someone you know already having information on the ring being compared to.
Option 2: The Paper Method
Use the paper method of wrapping a strip of paper that is a similar width to your ring around your finger and mark the paper where it begins to overlap. Measure the length of the strip of paper that wrapped around your finger and convert it to your ring size using the chart we have provided for you.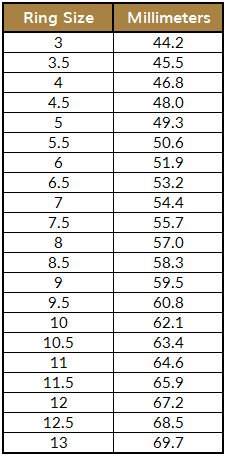 Option 3: Buy Your Own Ring Sizing Tool
There are many available online, and come in two types: a keyring lined with ring sizes, or a thin measuring tape. While most our not too expensive, we do recommend getting one that adheres to the International Ring Sizing Chart.
How To Get The Perfect Fit
There are many questions to ask when determining the size needed in order to get the perfect fit for your new ring.
• It is important to know that our finger size can change throughout the day, usually our fingers are the smallest in the morning and become larger as we become active, especially if we workout, or perform strenuous activities.
• Temperature is also important to consider when you are having your finger measured for your new ring. If you have just been outdoors in the extreme cold, your fingers will be smaller, and if you have been in the extreme heat, your fingers will be larger.
• Another consideration is which finger will you wear your new ring on? Our dominant hand usually tends to be larger since we use it more often. If you are right handed, your ring finger on your right hand will more than likely be larger than your ring finger on your left hand.
• And lastly, the design of the ring can also affect the fit. The wider the ring, the tighter the fit.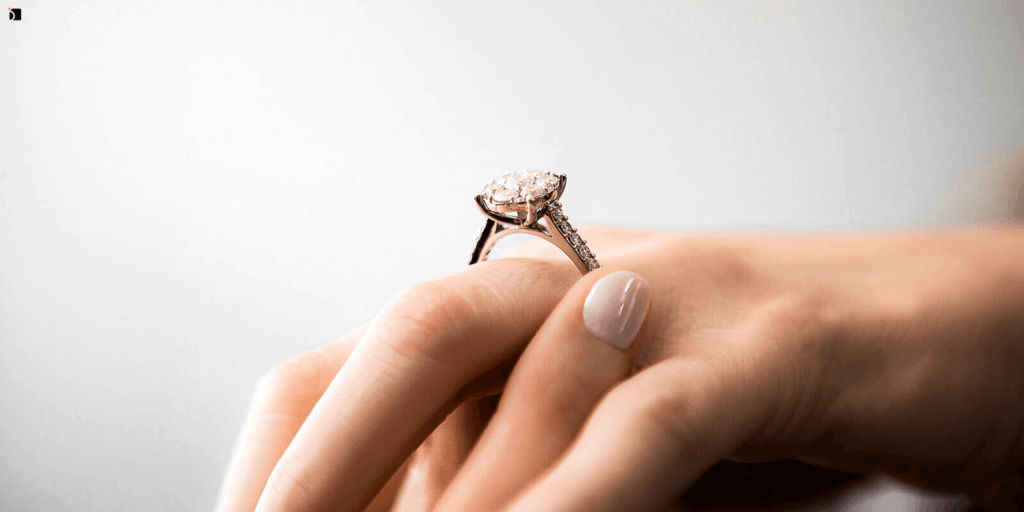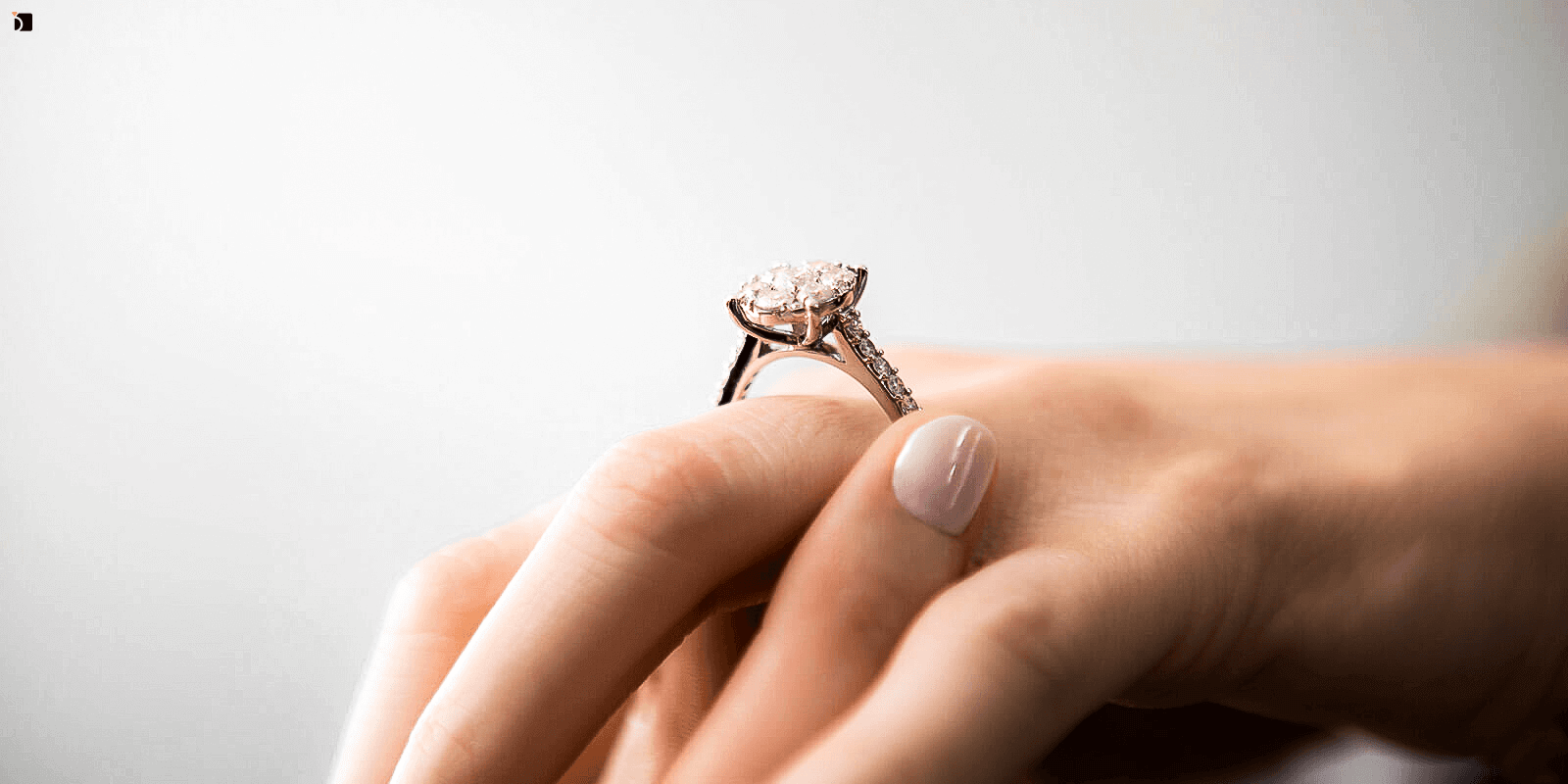 Do You Need To Change Your Ring's Size?
What You Need To Know About Ring Resizing
Ring Resizing is a practice many people need but one they are most often quite unsure of. In fact, it is the most requested ring repair process. However, even though it is a common practice, that does not mean there is a lack of variables.
Ring Resizing is achieved by either adding or removing metal to obtain the desired size, while avoiding metal contamination by matching the new metal. Some designs require removing and then resetting stones. After the metal is either added or removed, the circular shape is restored, then soldered together. It is then finished with a professional clean and polish of the ring.
It's important to note that other variables like metal type, engravings, and other factors may prevent or complicate the process.
To learn more about the Ring Resizing process and everything in between, you can read our "Ultimate Ring Resizing Guide."

The Premier Ring Resizing Service
Whether you need a simple sizing or one of the special services, our Master Jewelers at My Jeweler Repair can get the job done. Our easy online ordering system and mail-in service makes having your precious ring sized a simple task.
You Create Memories, We Restore Memories
"Searched All Over Russia/Ukraine for the Parts Needed"
This particular work order took over a year to fully complete, with the watch being sent back three times for all the work to be done properly. I do understand that this was harder project given that it's a vintage Russian movement, but I can't tell you enough how much
…
it meant that you searched all over Russia/Ukraine for the parts needed to complete the work. The watch is running absolutely amazing and can't believe how good it is running. It's truly a centerpiece to my vintage watch collection and I absolutely love it. Thanks again for all the hard work and time you put into it and that's what prompted this message. I do believe in acknowledging hard work and this is truly wonderful. Thank you again and keep up the good work.
Read more ""Searched All Over Russia/Ukraine for the Parts Needed""
They did a beautiful job on the exterior cleaning and polish
Sent my automatic watch to these folks for repair as it was no longer keeping accurate time, they assessed the watch for needed repairs and sent me the estimate which I approved. About three weeks later I received a email stating that my watch had shipped, they provide a tracking
…
number that I might keep a track of it, upon receiving the watch I inspected it and have to say that they did a beautiful job on the exterior cleaning and polish plus they replaced the clasp, I can only assume that the work done to the movement is of equal quality and detail this will be born out over time as I see how the accuracy is. They also provided the pressure test ticket in the return package. I would recommend this company if you have need of jewelry repair.
Read more "They did a beautiful job on the exterior cleaning and polish"
Gordon M.
I feel like I have found a treasure
THANK YOU for restoring my Montana Silversmiths Earrings back to their original condition! You did an awesome job, and, they are as beautiful now as when I purchased them over 25 years ago! I called Montana Silversmiths and spoke with Sheila Green in Customer Service, and gave her your contact
…
information so that they can now direct their customers directly to you when they need something reconditioned. I feel like I have found a treasure in knowing that you can repair and restore everything from inexpensive pieces to very valuable pieces. You can bet that I will be sending more business your way!
Jennifer Greene