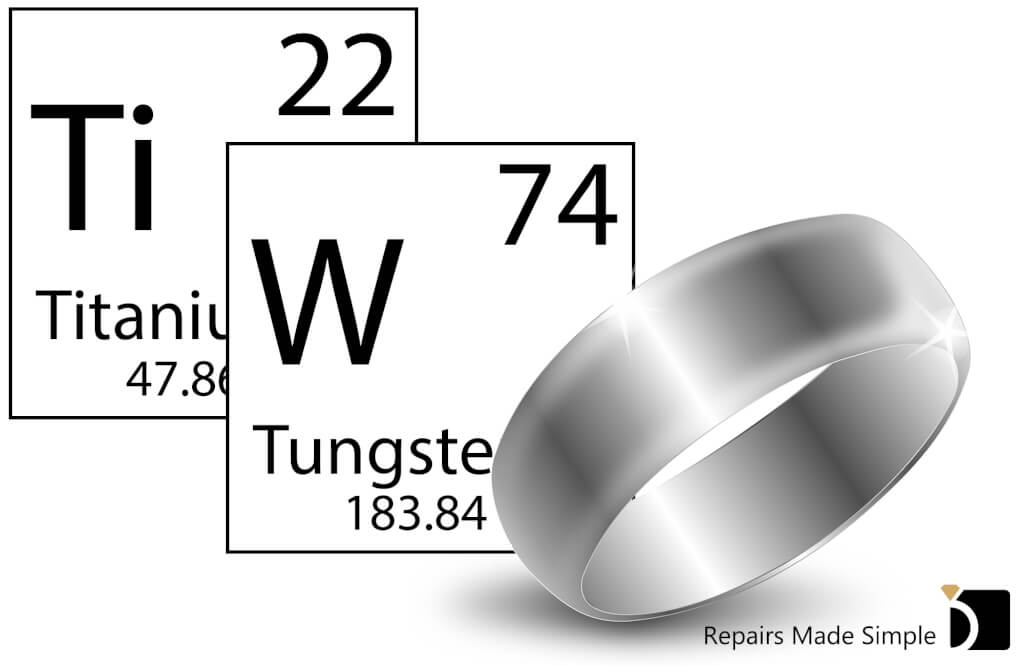 When Gold & Silver Are Just Not Your Style
Alternative metals are used in the manufacturing of all types of jewelry including chains, bracelets, pendants, earrings, and even watches. The term alternative is referencing an alternative to the more traditional metals found in most fine jewelry assortments – platinum, gold, or silver.
The most common use of alternative metals is in wedding bands, and they are frequently referred to as alternative metal bands. The three alternative metals Tungsten Carbide, Titanium and Stainless Steel, described below are the most popular and are very affordable, but cannot be sized. If one of these alternative metals is going to be your choice for your wedding band, be sure to plan ahead, because it may need to be ordered in your size for that special day.
Tungsten Carbide
This metal has a nice heavy feel to it, but can fracture or shatter if dropped. Its natural color is gray, however it can be coated with an industrial material to create a black or white finish. The black and white coating is scratch resistant, but not as much as the highly scratch resistant natural tungsten. An additional benefit, it is hypoallergenic. This metal can be engraved, however, once it is engraved, the engraving cannot be removed.
Titanium
This metal is 3-4 times stronger than stainless steel, but lighter than aluminum. It is a natural gray color, and is also hypoallergenic. It may scratch and show signs of wear over time, but it can be cleaned and polished to look like new.
Stainless Steel
This is one of the most affordable of the alternative metals. It is both scratch resistant and hypoallergenic. Over time stainless steel can lose its original shine, but just like Titanium it can be cleaned and polished to restore its bright finish.
Wedding bands, bracelets, and watches made with these alternative metals get more wear and tear than all other jewelry items since they are worn on the hands and wrists, so be sure to have them professionally cleaned and polished periodically to keep them looking their best.