The Importance of Protecting Your Engagement Ring
Whether your engagement ring is a classic 4 or 6-prong single-stone engagement ring or one of the many popular styles available today, you will want to consider a care and maintenance routine for your ring. Many retailers offer a care and maintenance program, which provides services to keep your ring not only looking like new, but also ensure the metal and prongs are in good condition, and stones are tight in their settings.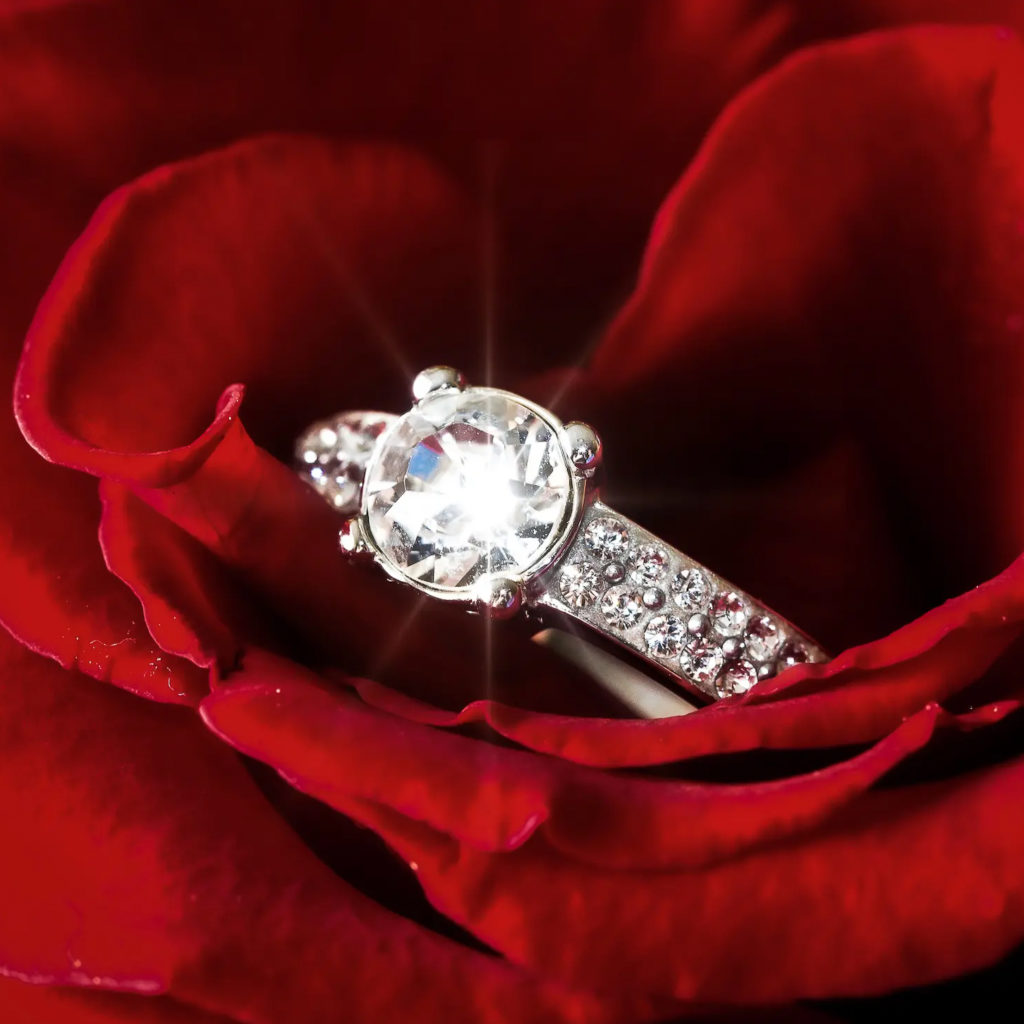 Some of the most popular styles of engagement rings today have many side stones or accents stones, many of them being Diamonds. More stones and more prongs require more care and maintenance. Let's do the math, a ring with one center stone and 22 side stones can have as many as 92 prongs that require routine care and maintenance.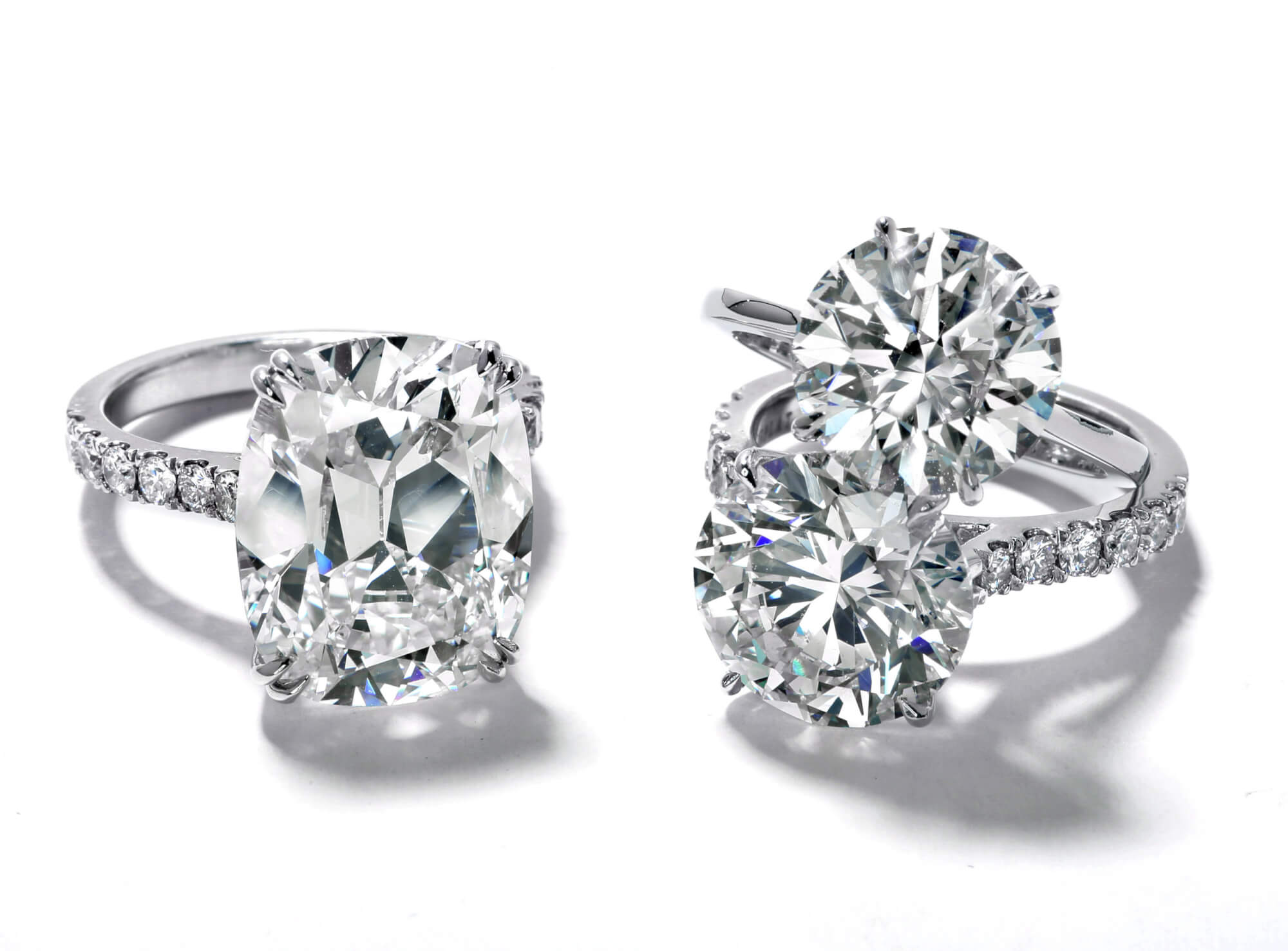 Since it is your engagement ring or wedding ring, you will more than likely wear it daily. You may from time to time pull, bend, or even break a tiny prong holding a side stone, but there is no reason to worry, it can be repaired and the stone can be replaced if lost. Just remember, rings get more wear and tear than other jewelry items since it is worn on the hand.
How To Avoid Engagement Ring Damage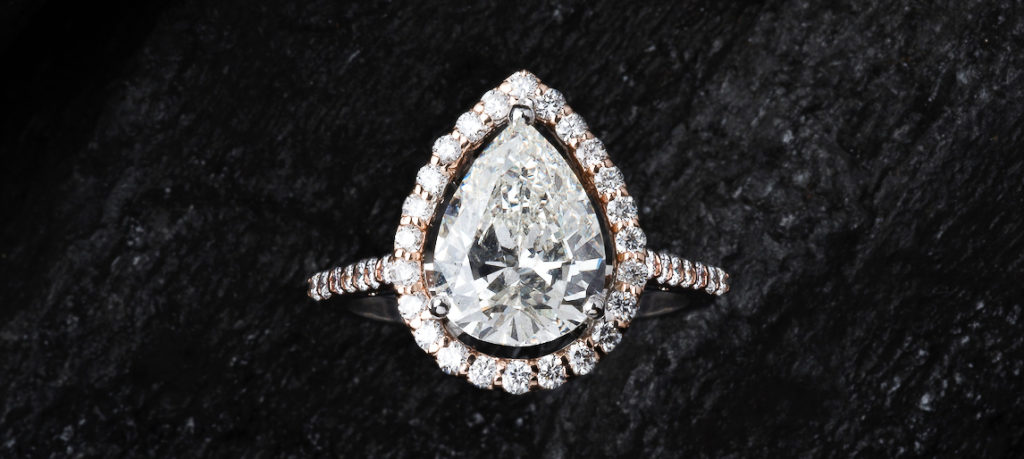 1. Loose Prongs
Depending on how your engagement ring is assembled, it can be very easy for one of the prongs to become loose. Since most engagement rings are worn daily, it is almost inevitable that your prongs will become loose over time. Your typical day-to-day tasks may cause accidents to happen such as hitting it on a hard surface. If you notice a loose prong, it is crucial you take it in to get serviced as soon as possible. This is because as soon as one prong becomes loose, it is more than likely the others will start to do the same, so it's better to get it fixed before it gets worse.
2. Scratched Band
Certain engagement ring band materials such as titanium and steel have become increasingly popular over time as they are more affordable and more durable. However, if your engagement ring band is made of a material such as gold or silver, it is more prone to scratches and other damages. Small marks or scratches can easily be fixed with a simple polishing service. On the other hand, if your engagement ring band is made of platinum, it may be a bit more complicated than just polishing. Therefore, it is important to take it in to a professional jeweler for proper servicing.
3. Bent or Stretched Band
As mentioned before, titanium, steel, platinum, and other durable materials are not as prone to overall damage. Unfortunately, it is not the same case for gold and silver settings. These materials are much more fragile and malleable, making it extremely easy to bend or stretch your engagement ring band. The most common cause of this is getting it caught on clothing or other fabrics. The best way to avoid this is to make sure that if your ring does get caught on a certain fabric, you do not pull away rapidly.
4. Chemical Damage
It is recommended that you remove your ring when showering, cleaning, or swimming in chlorinated water to avoid chemical damage. Harsh chemicals used while cleaning such as bleach can cause severe damage to the ring. The same thing goes for chlorine in a pool or even certain shampoos and conditioners while showering. If your engagement ring has already endured chemical damage, then it's time to take it in for a proper repair. It is also best to avoid wearing your engagement ring while doing these tasks as you can easily lose it down a drain.
Misplaced Engagement Ring Prevention
It is completely understandable that once you put on that engagement ring for the first time, you'll never want to take it off. However, if you by any chance lose or misplace that ring, it may feel even worse than heartbreak. You could be at an even higher risk of losing your ring if it does not fit properly, so make sure you take your ring in for a proper resizing.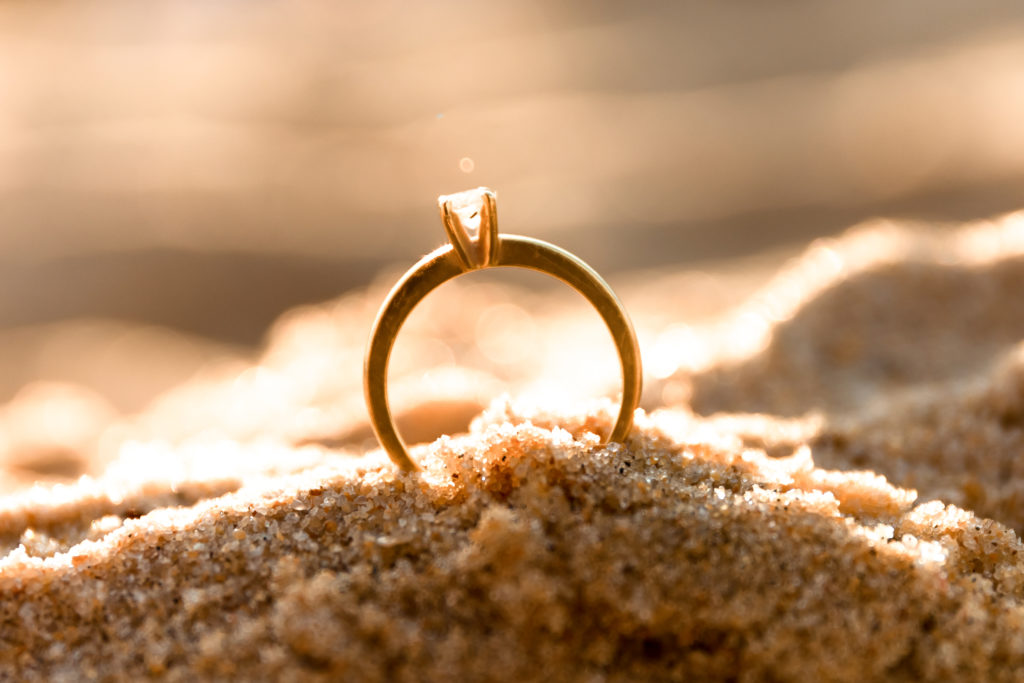 The most important thing to be aware of when it comes to preventing a misplaced or lost engagement ring is knowing when to remove it. Remember, you should avoid wearing it when it comes to certain tasks or activities such as swimming, showering, and cleaning. Other activities that require lots of hand movements like playing sports or cooking should also be avoided. Nobody wants to find a diamond ring when they take a bite of your homemade lasagna. Or who knows? Maybe they do!

My Jewelry Repair
We Restore Memories
In-House Master Jewelers
Our in-house master jewelers can promptly diagnose and resize any ring so you can wear it comfortably (and safely) again. Simply place your ring resizing order online and we will provide you with packing slips and directions for safe and insured shipment to My Jewelry Repair facilities.
Our team includes gemologists certified by
We are proud members of the
MyJewelryRepair.com can help with the care and maintenance needed for all your jewelry. Our online repair process is easy to use and you don't even need to leave your home if you arrange for USPS carrier pickup. Visit MyJewelryRepair.com today to get your jewelry repair started.