The New Standard of Perfection
Laser Engraving has become more and more popular due to the remarkable level of perfection, the efficiency of the service, and the noteworthy reduction in the amount of required labor.
What was once a specialty of some jewelers is now the expertise of a programmable machine, able to engrave essentially any metal, with any design, in any size or color.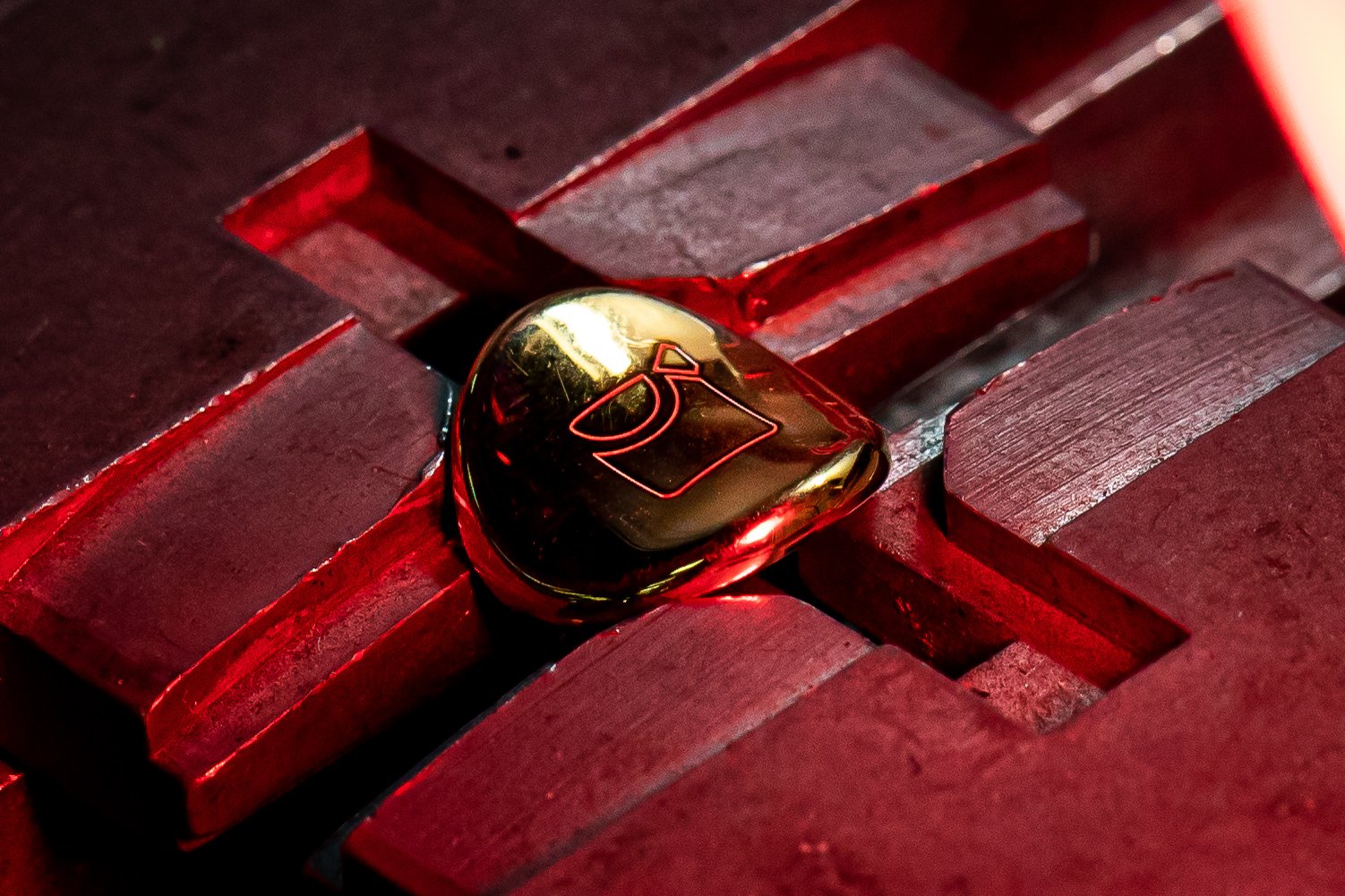 Technology of the Future
Our Laser Engraver, also known as "The Professional", is a highly flexible laser engraver that was developed to cater to a wide range of applications in large quantities. Due to the dimensions and capabilities of this highly sophisticated machine, we are essentially able to provide any engraving service desired. Along with being able to engrave on large surfaces, "The Professional" in particular is able to mark a wide variety of small parts with optimal precision.
Another feature that separates "The Professional" from other standard laser engravers is its ability to cover the entire processing field in one fluid pass. This improves accuracy, as well as reduces the amount of time it takes to complete the engraving.
Perhaps one of the most revolutionary aspects of "The Professional" is the limited security measures that are required for its operation. This machine is able to operate without any additional safety facilities and is compliant with Laser Protection Class 1.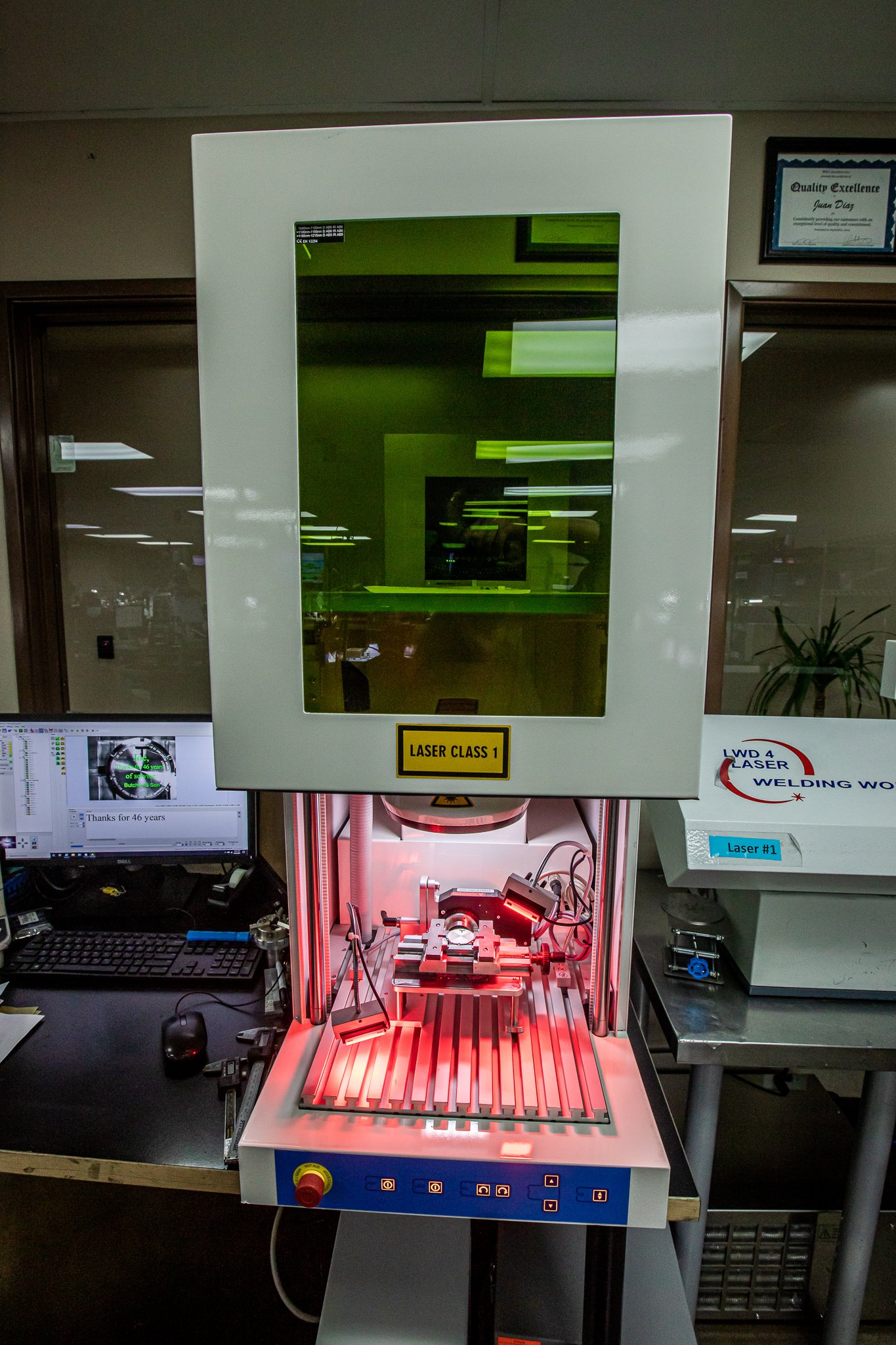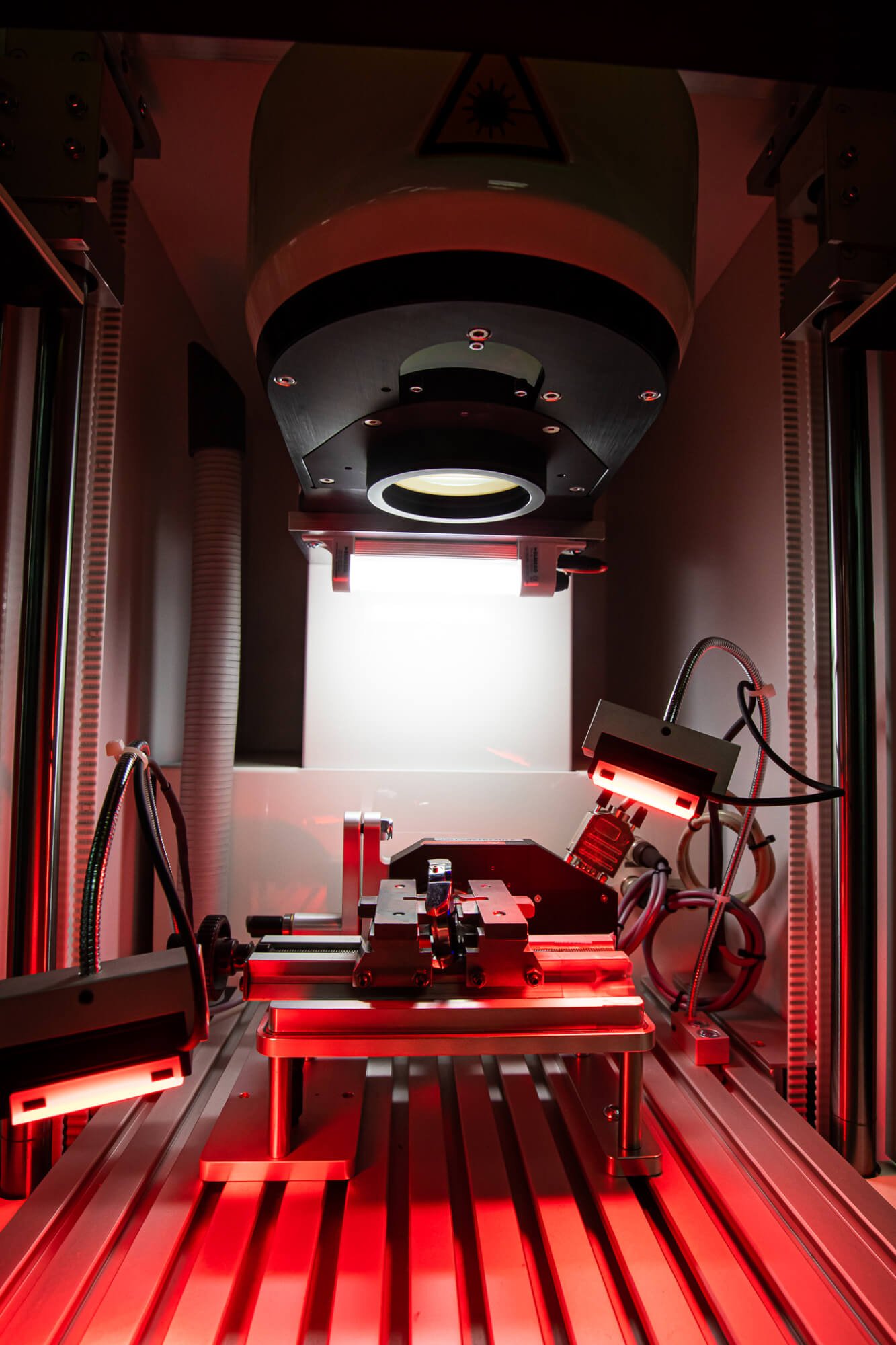 "The Professional" Laser Engraver in Action
Take a look at the precision of our laser engraver for yourself!
The Specs of "The Professional" Laser Engraver
Made in Germany
The safety housing can be combined with all lasers of the Eco, SQ, HQ, Firescan, and Starlight series.
It is suitable for processing all types of materials.
It is Laser Class 1
It can hold parts weighing up to 100kg in weight.
The marking field of the laser is 350mm x 510mm.
For more information, please check out Siro Lasertec.
We Engrave It All
When thinking of ways to make the moment even more special, we are here for all of your engraving needs. Telling the ones you love how important they are can be a lasting message they wear for the rest of their life.
From rings to watches, bracelets to necklaces, even your mother's favorite keychain, "The Professional" makes it possible for us to add a little extra something to any of these priceless items.
Make the moment even more special today!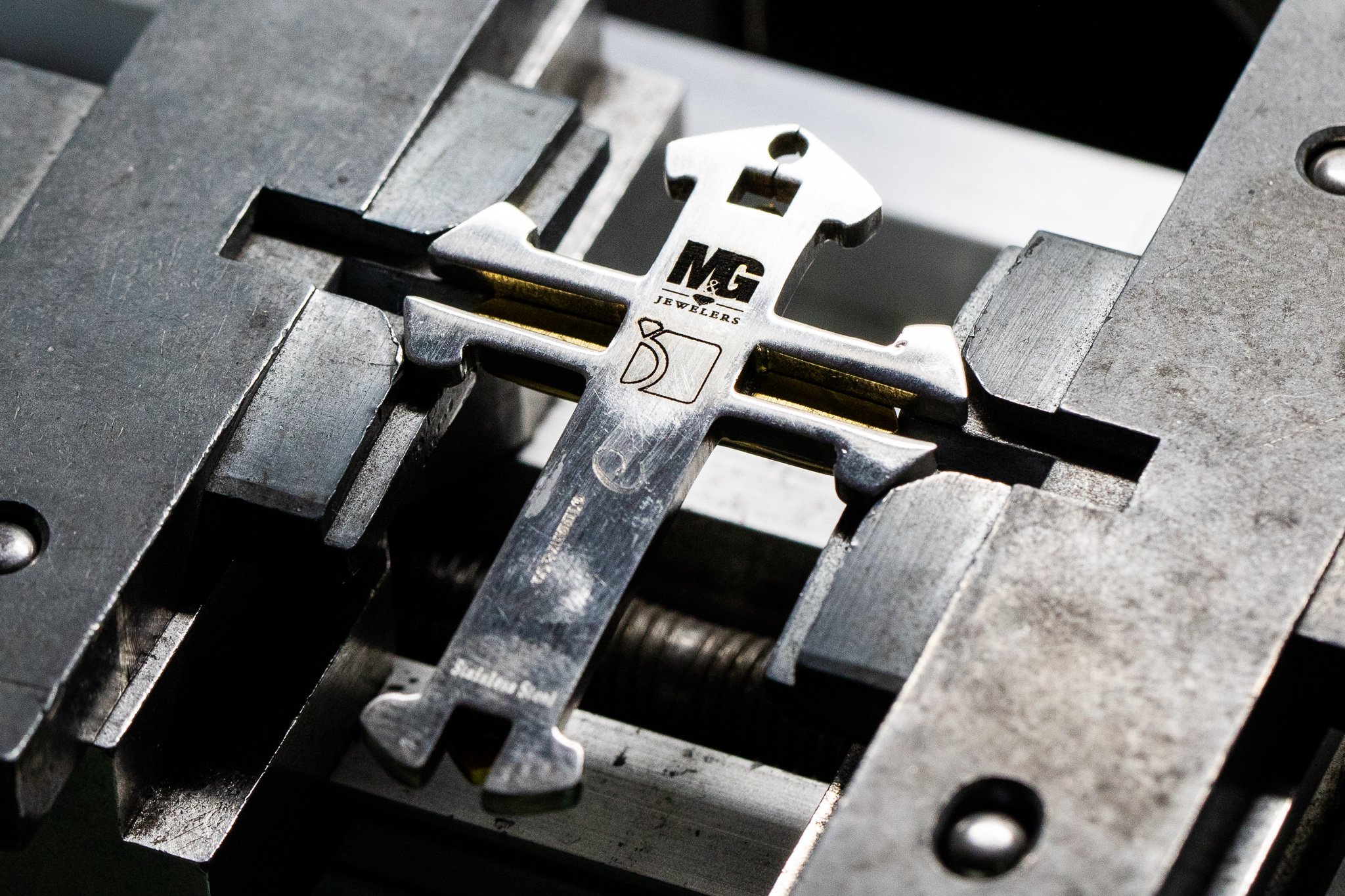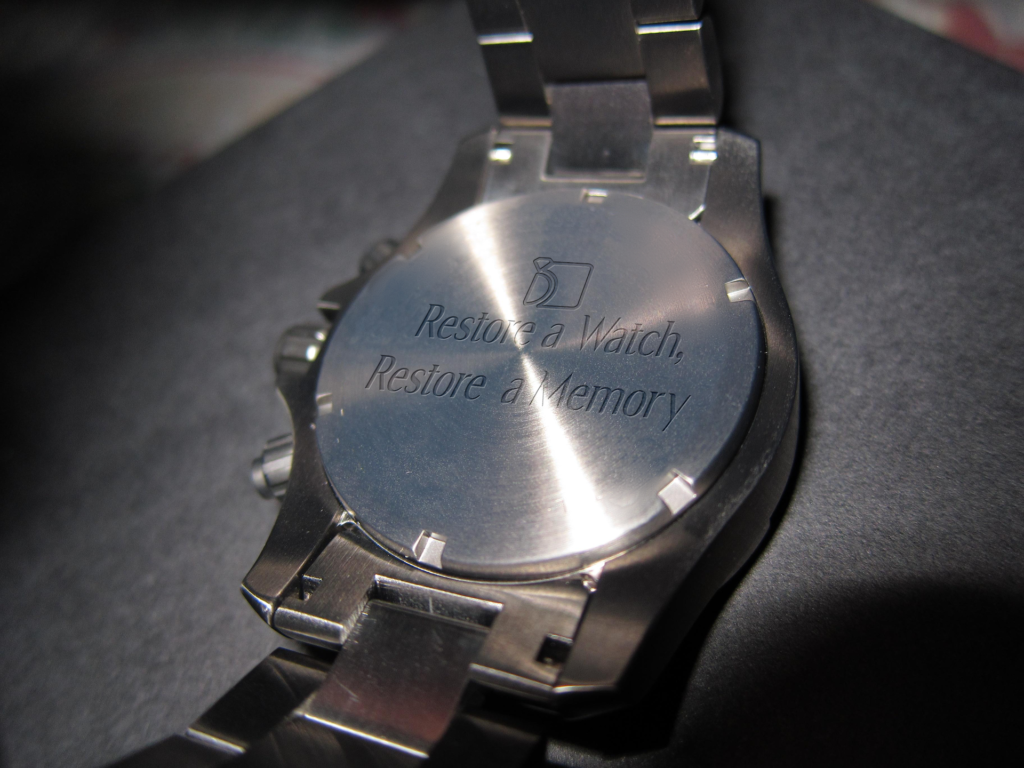 For more information regarding our engraving services, please check out our Engraving Services page.