The Ultimate Guide to Dial Refinishing
A watch dial is one of the most prominent and visually-striking parts of your timepiece. Even to those who are unfamiliar with the watch game, the watch dial remains one of the most noticeable features when it comes to the overall look of your watch. Many watch connoisseurs might even make a purchase decision based solely on a particular watch dial.
Below, My Jewelry Repair goes over watch dials, how to make sure they are cared for and continue to showcase your timepiece, as well as options for getting a watch dial serviced and refinished.
What is a Watch Dial?
Watches can have a single dial or a main dial with multiple subdials. Main dials display the time, providing a backdrop for the indices (hour markers) while the subdials tend to display intricacies like the date, seconds, or chronograph readout.
Just like every other part of your watch, your watch dial can experience wear and tear. Watch dials can also fade due to use and exposure, not to mention get exposed to environmental contaminants like dust and debris.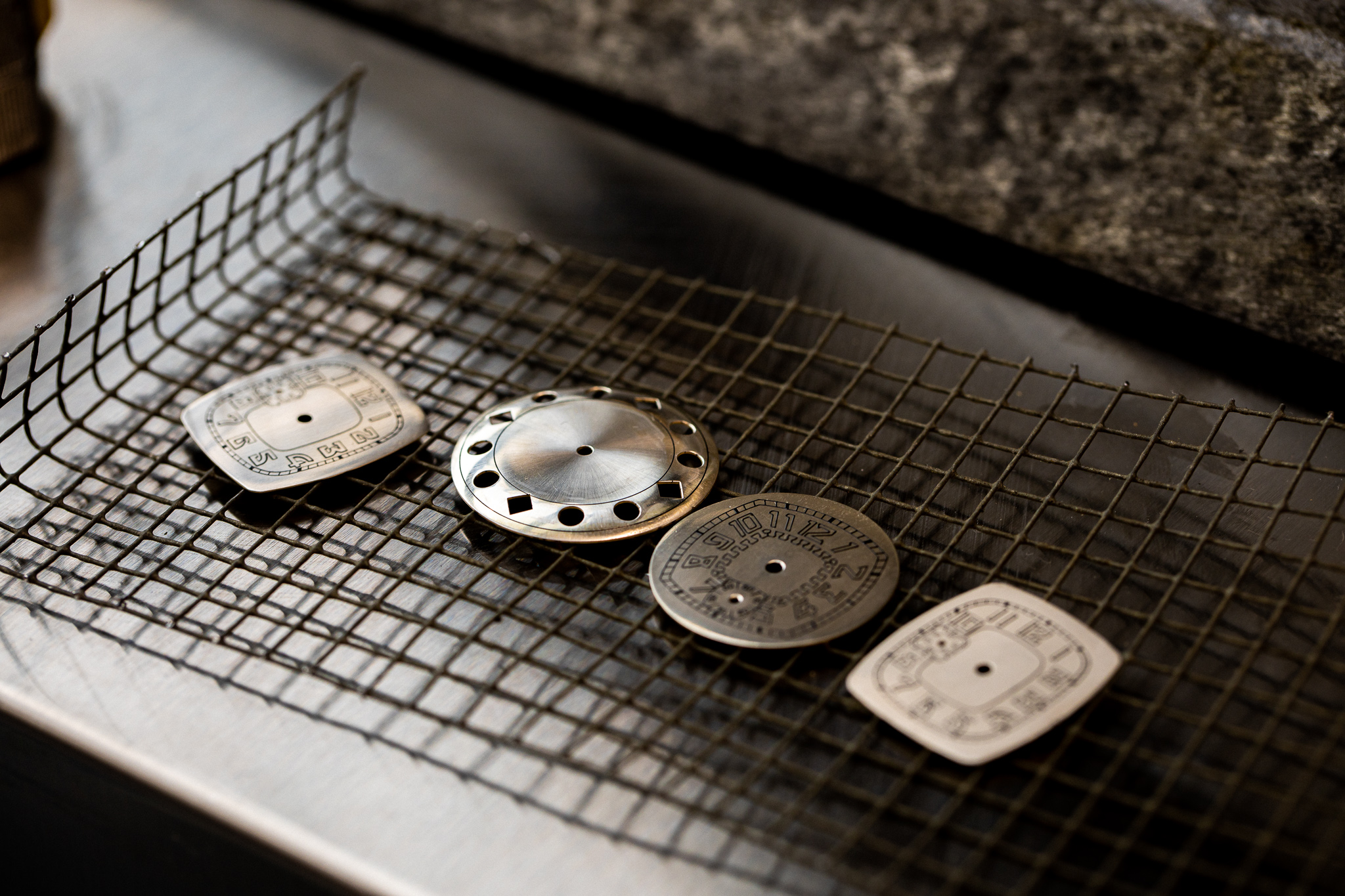 When Should Someone Get their Dial Refinished?
If you're wondering when you should look into dial restoration, take a good look at the timepiece in question. When your watch dial is looking past its prime due to age or damage, it's a great time to consider dial refinishing/restoration.
Look closely to see if there is any sun or water damage, not to mention scratches and other blemishes from use.
What Is the Dial Refinishing Process?
Dial refinishing is an extremely technical process. First, it's important to consider desired outcome for the dial and whether or not you would have any special requests regarding font and style.
Cleaning and Refinishing
The dial is then cleaned and refinished by removing scripts and figures from the dial as well as unwanted dirt and debris.
Color/Two-Tone
Next, color or two-tone is applied based on request, followed by brushing and metal plating application. This should be done as many times as needed to achieve the desired outcome.
Depending upon your own preference, a lacquer is added to give the dial a shiny new finish.
Time to Print
Printing is next in the dial refinishing process, which entails applying a given template and die, applying luminous, then drying the watch — preferably under a specialized heat lamp. After the proper die, lettering, and logos are added, the watch dial is ready for finishing.
Dial Refinishing Final Touches
Final touches include reattachment of figures to the dial face — once applied each should be painted with luminous. Pay close attention to the movement here. If you have a new movement in the watch, new dial feet may be necessary.
My Jewelry Repair & Kirk rick Dial Co.: The Ultimate One-Two Punch for Your Dial Refinishing Needs
My Jewelry Repair collaborates and partners with Kirk Rich Dial Co. to provide our customers with a superior dial refinishing experience every step of the way. We only accept the best for our customers… and you should only accept the best when it comes to all of your watch repair and watch maintenance needs.
What Difference Does a Dial Refinishing Make?
It might sound like a ton of detail-oriented work, but it's worth it to get your dial refinished the right way when it's time to do so. Take a look at some of our before and after photos below!
Instead of going the DIY route, which will nearly certainly result in a compromised watch dial (and watch, for that matter), send you timepiece in to My Jewelry Repair. We will put a fleet of experts to work on your watch right away, sending it back to you looking the way it did when you first purchased it.
Contact us today to learn more about how we can help with all your watch repair needs while you continue to live your life on the move(ment).
See what we did there? Okay, maybe we won't quit our day job in order to tell Dad jokes.
My Jewelry Repair looks forward to serving all of your watch repair and routine maintenance needs — all under one roof.