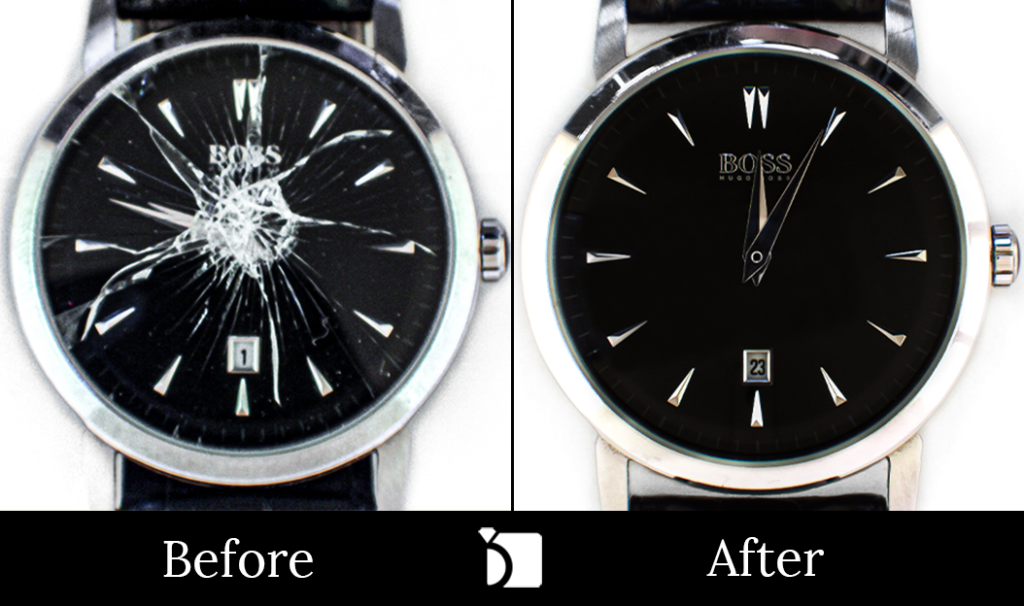 A Boss Level Watch Crystal Replacement
A lot of our watch customers usually send in to get their watch serviced for minor issues, but this repair is what we would consider a transformation. Sure, we'll replace your battery with a quality one and provide it with our standard pressurization test, or even remove a link or two from your watch band, but where can we see the visual before and after?

We love showing off how extreme these crystal replacements can be (and, of course, that we can visibly and obviously notice) and for this particular Hugo Boss Watch, the repair had to go further in depth than just the surface.

There are two different routes that a shattered crystal repair could go down: the watch could either have its crystal simply replaced and it's ready to go, or the watch would have to have its entire movement replaced as well due to tiny loose crystal fragments damaging the watch's internal mechanism. In this case, it's the latter.

For this repair, we had to:
Those who send in their watch to have a crystal replacement may be surprised when our watchmakers note that a movement replacement would also be necessary. If the watch does not get its proper repair and tries to run with those tiny crystal fragments in its mechanism, the watch will be damaged and eventually need to be serviced in the future.

We trust our Certified Watchmakers and the quality of our Watch Repair Service Center to provide you with premier watch repair services. We would like to thank the owner of this watch for trusting us with this boss level watch crystal replacement!

Like the results of this repair? Leave a comment!
(Before)
(After)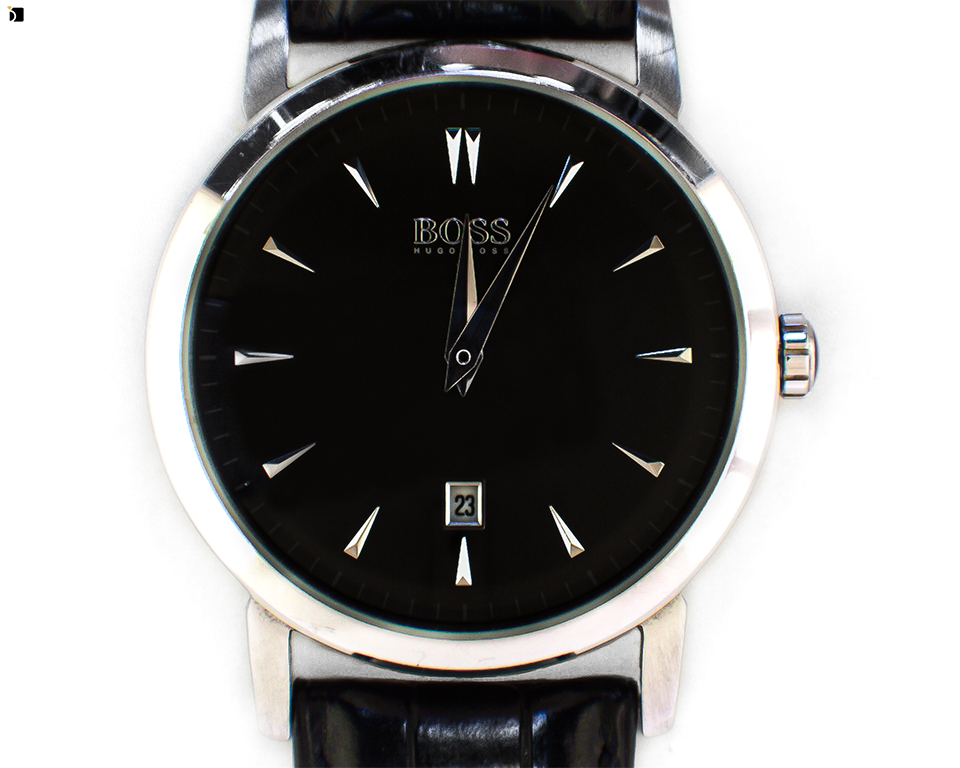 That's All Folks!
Thank you for taking the time to visit the latest addition to our Before and After Series! Don't worry, we will be showcasing many more of our major transformations very soon.

My Jewelry Repair
#MJRBeforeAndAfter
Before & After #127