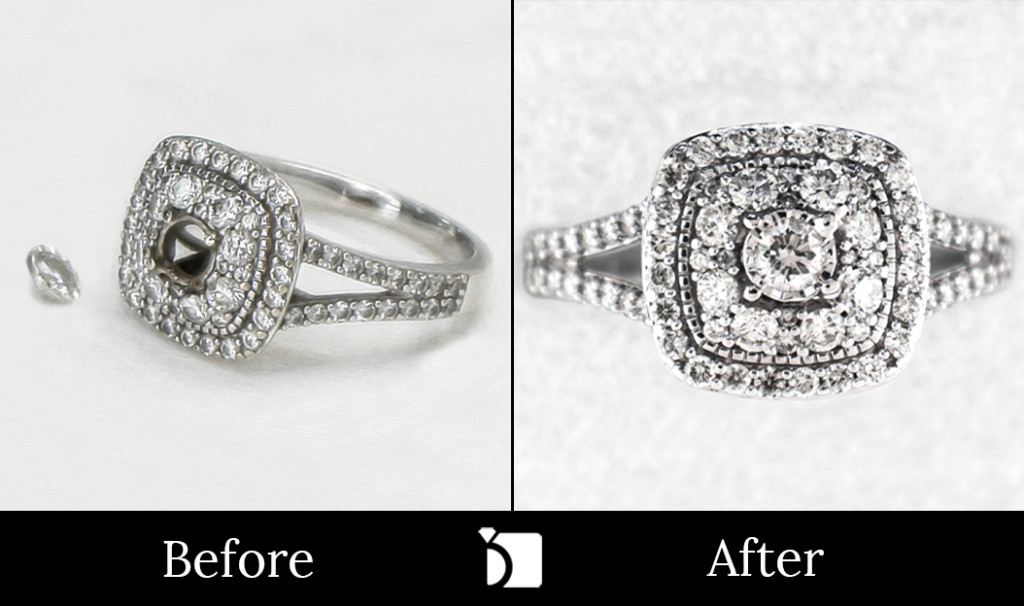 A Macy's Diamond Ring Needs Servicing: WorryNoMore!
On this Before & After series edition, we're highlighting a multi-layer square diamond halo engagement ring that clearly needed a gemstone resetting, arriving to our facility with the most important pieces.

The owner of this beautiful engagement ring had the unfortunate instance where the center stone's prong had broken off, causing the main diamond to get loose from its setting, and fall out of the ring entirely. Fortunately, the owner found the loose diamond stone and was able to send both over to our Master Jewelers to provide a professional fix!

This 14kt white gold diamond ring received the services that it needed in order to look as good as the day the owner purchased it about a couple of years ago, and luckily for this customer, Macy's WorryNoMore was able to cover the costs!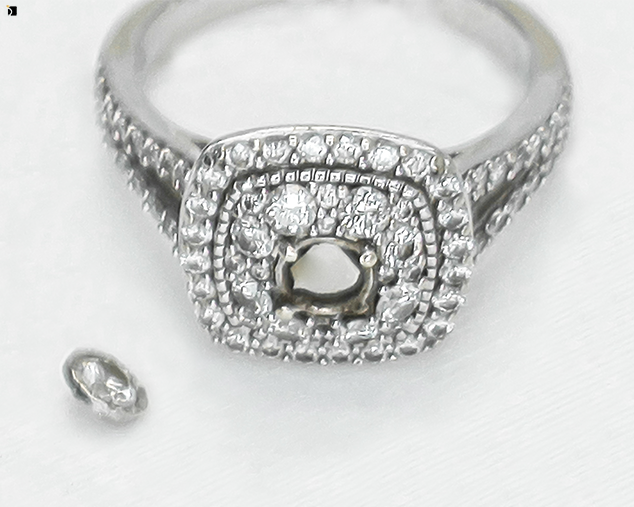 For this repair, we had to:
Rebuild the broken prong and retip the other three prongs in the stone's setting
Set the loose diamond gemstone
Tighten all the other diamond stones to ensure that the entire piece is secure
Finish off with a special rhodium clean and polish as the ring is made of white gold metal
Our team of Master Jewelers here at My Jewelry Repair uphold a premier standard for ring repairs and gemstone resettings, so this repair was another successful transformation back into its pristine condition after some normal wear and tear.

Due to these premier standards, My Jewelry Repair became the authorized Jewelry & Watch Repair Services provider for Macy's fine jewelry and watches. Customers who have purchased a Macy's WorryNoMore plan will receive the highest caliber of jewelers and watchmakers, and can receive these services from us from anywhere in the United States!

Good news: if you're a Macy's fine jewelry and watch owner and have not purchased a Macy's WorryNoMore plan, you'll be able to add on a protection plan with My Jewelry Repair regardless of when you've purchased your treasured item. Make sure you protect your precious pieces and have them covered just like this diamond engagement ring!

Like the results of this repair? Leave a comment!
(Before)
(After)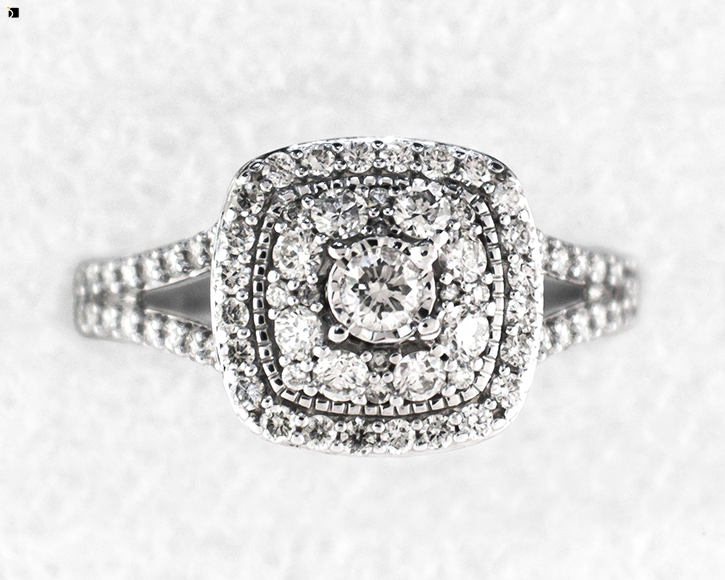 That's All Folks!
Thank you for taking the time to visit the latest addition to our Before and After Series! Don't worry, we will be showcasing many more of our major transformations very soon.

My Jewelry Repair
#MJRBeforeAndAfter
Before & After #132