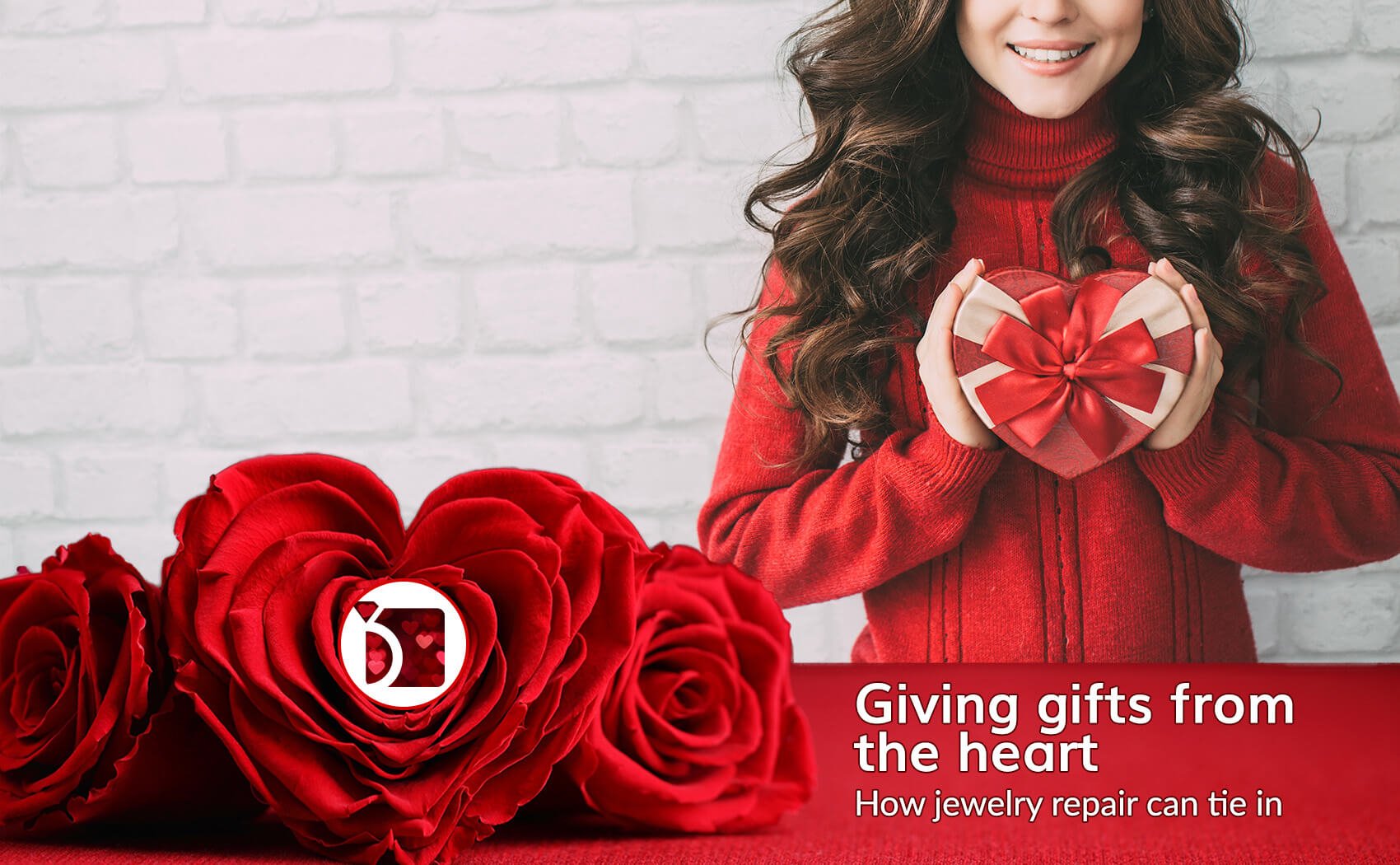 Flowers and chocolate are cool…
Flowers and chocolate are two of the most popular Valentines Day's gifts, over 36 million heart shaped boxes of chocolates, and over 110 million roses are given on Valentine's Day each year and greatly appreciated by the recipients, however wouldn't it be nice to do something different this year?
A case for jewelry refurbishment
Refurbishing a favorite piece of jewelry or a watch that is in need of reapir or has just been retired to the jewelry box a few years ago because it is scratched and worn is a thoughtful gift for that someone special. A clean and polish service may be all it needs to look like new again.
Valentine's Day is also a big day for wedding proposals, it is estimated that over 6 million couples will become engaged on Valentine's Day, and many of these proposals will be done with a family heirloom engagement ring. That family heirloom ring may need a little work before it is ready to passed to the next generation, a basic clean and polish service or possibly a ring sizing.
Whether it is an old favorite or a family heirloom My Jewelry Repair can perform all the services needed to make this Valentine's Day a memorable one.
Your Heart-Shaped Jewelry Companion for Valentine's Day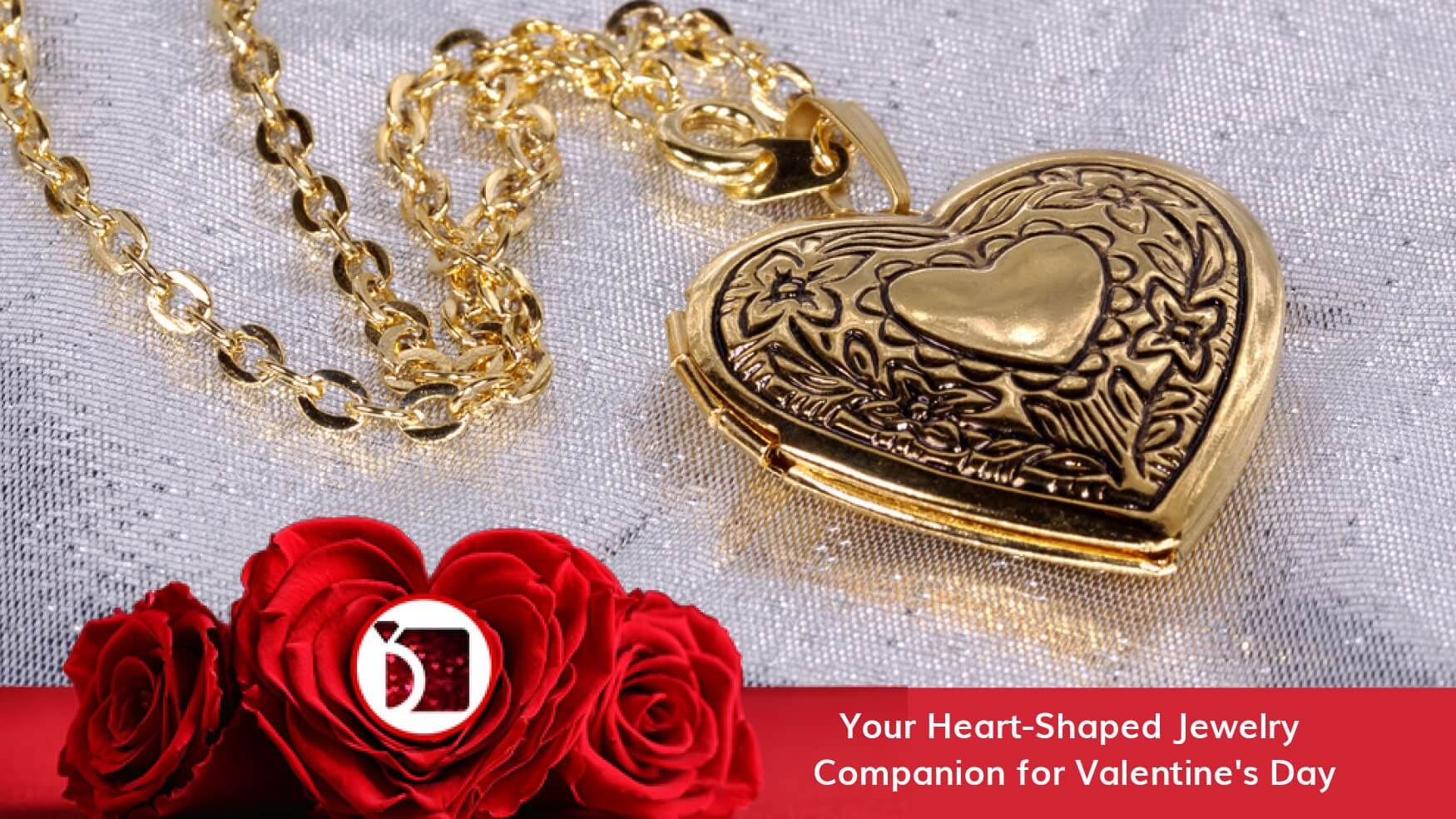 Heart-Shaped Jewelry
This Valentine's Day season we'd like to talk about a popular gift choice for this time of year: Heart-Shaped Jewelry!
Below are some heart-shaped gift ideas that will make any Valentine's Day pop.
Heart-Shaped for Her
One obvious choice is the Heart Lock Necklace, which is generally a heart-shaped lock which comes along with a matching key — both dangling from a petite necklace for that special someone. These can often be anywhere from simple to intricate, often styled in sterling silver, some featuring diamond accents, etc.
Heart hoop earrings are another fantastic Valentine's Day gift that will stand out and get your significant other in a Valentine's Day sort of mood. Heart-shaped earrings can either be open, or you can opt for something like polished gold heart-shaped studs which will give off V-day vibes aplenty.
Heart lockets are another popular choice for her along with heart-shaped pendants, charms, and heart bracelets. There are plenty of options specific to Valentine's Day that will show your loved one they are on your mind and in your heart.
Heart-Shaped for Him
If you're shopping for heart-shaped jewelry, it might be a little more of a challenge to land on something for the fellas. That's okay. There are still ways to get creative in this department. You don't have to opt for socks, ties, or golf clubs if you don't want to. Heart-shaped tie bars are a great and festive accessory.
There are also fantastic heart-shaped cufflinks available — for both men and women. It's a great way to bring you and your partner's love to the workplace.
No matter what you decide to get, there may be a chance that your heart-shaped jewelry needs to be fixed at some point. Just like any other type of jewelry, your heart-shaped jewelry will go through wear and tear or need to be serviced or repaired — we can help with that sort of thing.
My Jewelry Repair has an easy online mail-in process. We can repair rings, watches, necklaces, bracelets, earrings, and more. We have locations on the East and West coast of the United States and are now performing repairs nationally. We wish you a happy and heart-shaped Valentine's Day this year.
Two Easy Ways to Make Your Valentine Smile with My Jewelry Repair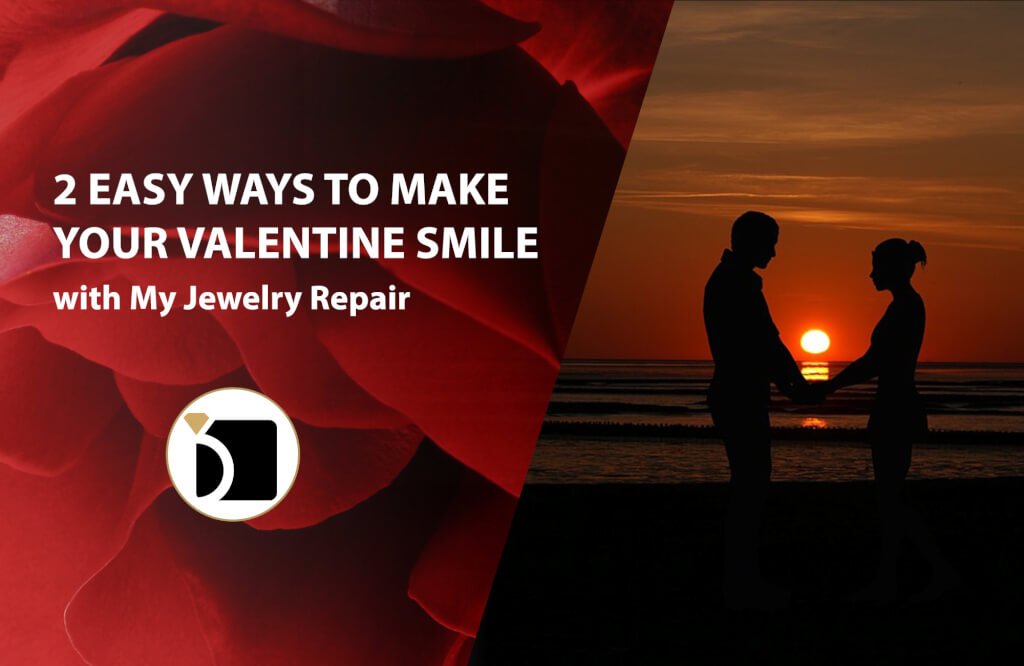 While florists' hands start to cramp up and suffer from thorn pricks, as boxes of signature chocolates come flying off the shelves and into shopping carts, as pink, white, and red teddies sit strapped in passenger seats of cars during lunch breaks, it's important to look for less obvious ways to make your statement of love this Valentine's Day. It's closer than you think and the time to act is now. Instead of getting flowers or thoughtlessly buying a gift certificate to the massage parlor or a day at the spa, think about making a bolder statement.
Are You Planning an Engagement Soon?
Why not make it on Valentine's Day? It's not like you have to celebrate your engagement every year, so it'd be different than getting married on Valentine's Day — which, hey, that's not such a bad idea, either. It's an economical choice for couples just starting to build their life together. Plan a gondola ride or a nature hike and profess your love to that special someone. It will make this Valentine's Day that much more special. In fact, it's sure to be the best ever. If you plan on making the engagement real, My Jewelry Repair offers ring sizing services, including ring sizing beads, spring shanks, arthritic, half, and full shanks. Whether the engagement ring is brand new, or if it's a family heirloom, our master jewelers can handle the job.
Is There a Watch in Your Life that Isn't Working Out?
Instead of ending in separation, send your dysfunctional watch to My Jewelry Repair. It's a fantastic gift for Valentine's Day, come to think of it. Do you have a loved one who in turn loves a watch, a watch that doesn't work properly or fit properly? We have certified watchmakers, expert craftsmen who can perform the following watch repair services and more:
Don't see what you need here? Give us a call at (909) 204-5266, because it's likely we can handle it. Make this Valentine's Day count with My Jewelry Repair. From watches to engagement rings, from earrings to necklaces and pendants, we have the personnel, the expertise, and the precision tools to get any jewelry or watch repair done the right way the first time around.
What's Your Plan for Valentine's Day?
(Jewelry and Watch Repair as a Less Obvious Gift Choice)
Sometimes roses and chocolate are right on the money. Sometimes we like to think that people are more complicated than they are. The traditional dinner and surprise, the bouquet, the gift cards, they exist are stereotypes for a reason. They get the job done.
But in this day and age originality gets you a lot of points. Instead of having another carbon copy Valentine's Day, maybe it's time to mix it up.
But What About Jewelry Repair by Mail?
This Valentine's Day My Jewelry Repair would like to encourage our customers and our readership to think outside of the box on this one. If your significant other has a brooch that's seen better days, a necklace in need of repair, or a timepiece in need of a complete overhaul, we can get the job done. Best of all, you don't even have to leave your home.
Valentine's Day by the Numbers
Statistic Brain asserts that our average annual V-day spending reaches $13,290,000,000. Yeah, that's a lot of coin. But how does the spending break down? Where's all that sweet, sweet Valentine's Day money going?
Greeting cards top the charts, raking in 52.1% of the action, followed closely by candy (you know, the chocolates and the colorful hearts) at 47.5%, then flowers at 34.3%. The average number of roses that are produced for Valentine's Day reaches upwards of 198 million! Jewelry makes up 17.3% of Valentine's Day purchases. Jewelry repair makes up a portion of that percentage.
Whether it's Vintage Jewelry Restoration or Refurbishment, Think Twice Before Buying New
Fixing jewelry in need of repair is still a growing industry as more and more people look to save money by refurbishing or repairing their existing jewelry and watches. If you have that special someone who has a piece of jewelry or a watch in need of repair or routine maintenance, then send it on over to My Jewelry Repair.
You could even be real sly about it and send your repair in without your significant other knowing. It'll be a nice surprise. We have an easy online, mail-in process. Select your repair, print your packing materials, and send your repair to either our East coast or West Coast locations.
My Jewelry Repair provides watch and jewelry repair nation wide, eliminating the hassle and limitations of going through a local shop.
Holidays
5 Gift Card Alternatives to Boost Your Originality this Holiday Season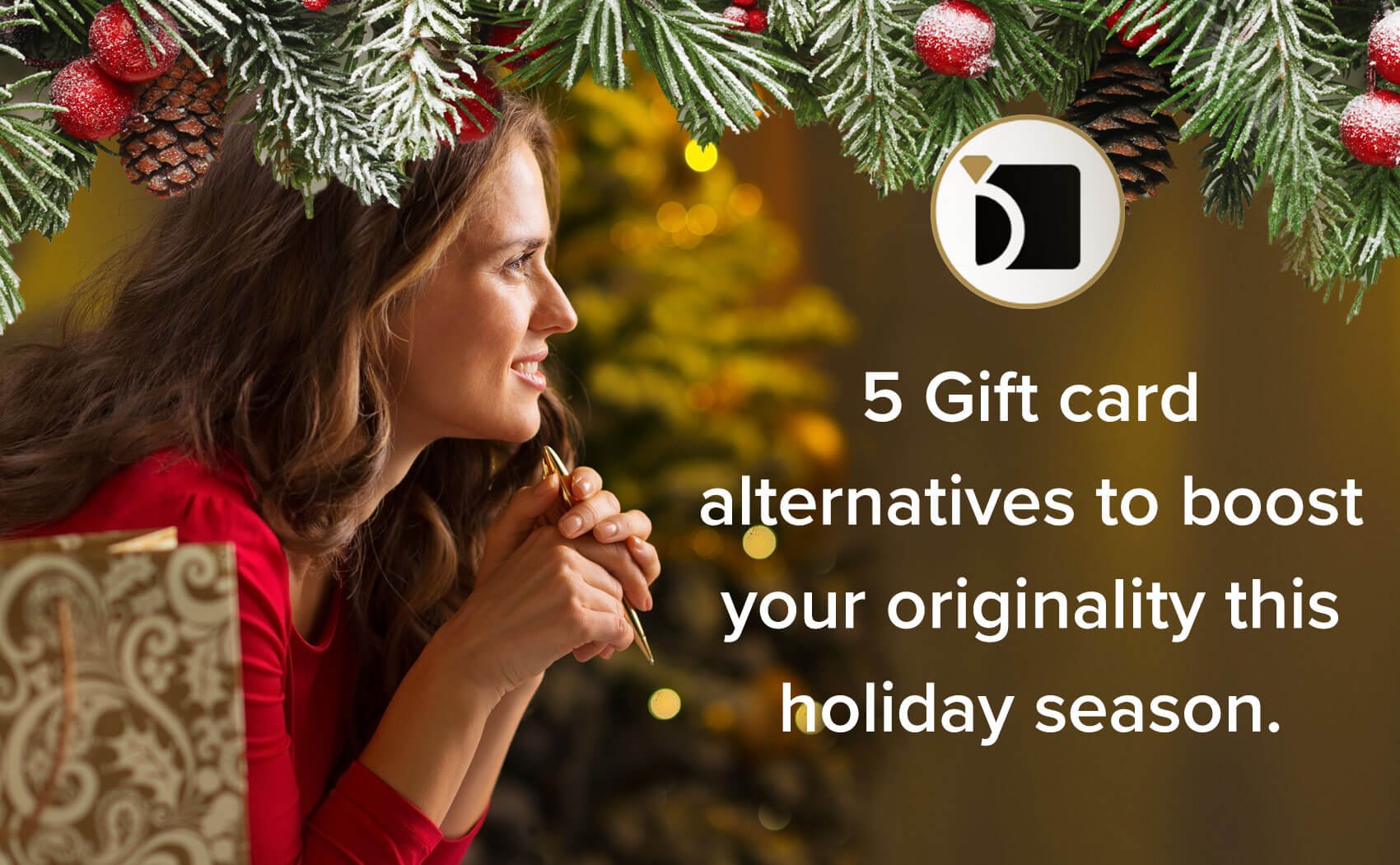 Tis the season for gift giving, which means that millions of people will be crowding into malls, or at the very least hovering over gift card kiosks for last minute gift ideas.
My Jewelry Repair would like to remind folks that there are more original avenues than the gift card routine, especially if you're purchasing a gift or figuring out something special to do for someone who is very important to you.
Below we go over 5 gift card alternatives that are sure to put a smile on your gift recipient's face.
1.) Watch Repair from a My Jewelry Repair Certified Watchmaker
We don't really like to toot our own horns unless it's to make festive holiday music, but we do like to let our customers know that our certified watchmakers hone their craft year-round. Our team embarks on trips around the globe to earn new distinctions — WOSTEP, CW21 & SAWTA included. Chances are there's someone close to you who needs a beloved timepiece repaired. Watch repair from MJR is the perfect surprise for any watch lover.
2.) Chocolate (or Any Edible Gift for that Matter)
Yes, chocolate is almost always a good idea. Instead of purchasing an item that will take up space and be kept with other items that can really start to accumulate, give a gift that won't stick around for too long — chocolate! Peanut brittle is good, too. There are also sugar-free options for those with dietary restrictions. Dark chocolate has nutritional value as well.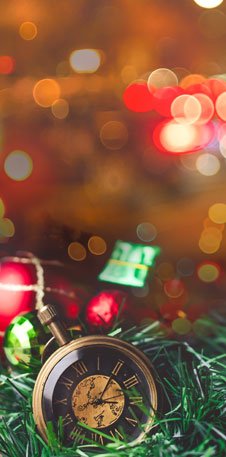 3.) Give the Gift of an Experience
Instead of giving gift cards to department stores and the like, think outside the box a bit and give the gift of an experience. Puzzle rooms are great fun, perhaps book a bed and breakfast for a friend who desperately needs it. Gifts such as these will make a lasting impression.
4.) Massage Time!
If you're feeling the holiday burn, you can join in on this one, too. Book an hour or more on the table for you and a special someone, or even a close friend. It's a great way to unwind and spend some quality time after a stressful holiday season.
5.) Ring Sizing from My Jewelry Repair
It's not too uncommon for people's fingers to fluctuate in size, which is when My Jewelry Repair's ring sizing and ring resizing services come through in the clutch. For whatever reason your loved one might need their treasured ring sized up or down, we're here to handle it. We have an easy online, mail-in process.
At My Jewelry Repair we just want to remind our customers and readership that it's always the thought that counts this time of year. Make sure your gift choice reflects a little thought power for the 2018 holiday season.
Post-Holiday Gift Reparations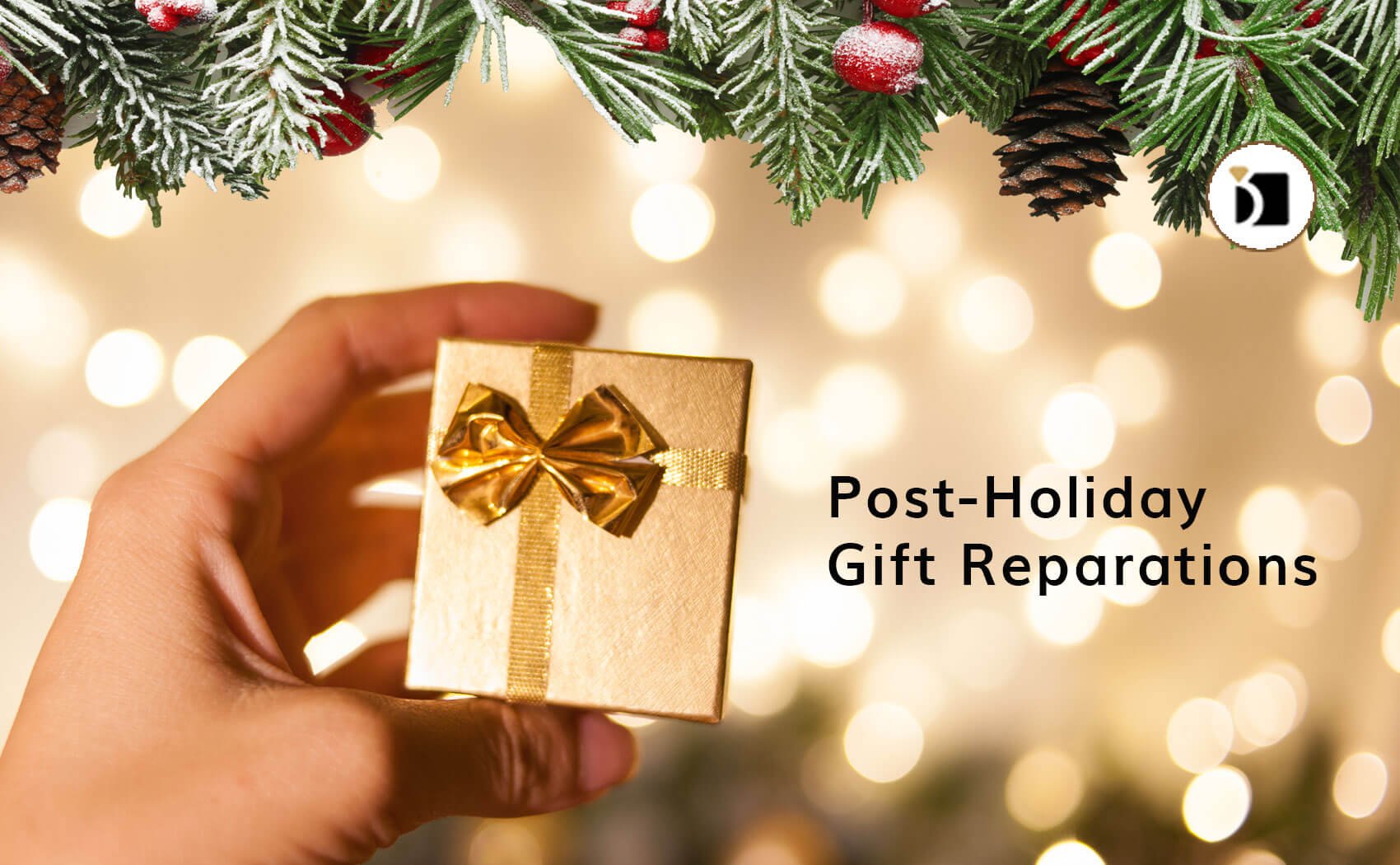 So another holiday season has came and went — maybe some went more smoothly than others. If you got a loved one's size wrong when it comes to rings, or if you need link additions or removals on your watches, My Jewelry Repair has an easy, online, mail-in process that solves all your problems.
Our process makes perfect sense after the holidays because we're pretty sure that everyone is tired of dealing with the mall and department stores in general by this time of year.
Post-holiday gift reparations are nothing new to us, either. We've even taken care of customers who've gotten their engagement rings in the wrong size, for instance, not to mention watches and any other type of jewelry. Don't sweat it.
Jewelry Sales Have Been on the Rise
In 2017, there was a Mastercard-SpendingPulse survey that showed a nearly 6% increase in holiday jewelry sales. The same survey showed a surge in jewelry sales the week before Christmas. That means many people save their jewelry purchases for last, which might make people more prone to making a mistake or purchasing something of the wrong size, whether it be a watch, ring, bracelet, etc.
Jewelry retailers in general saw an increase in sales last year and expect the same this year, many of which increased sales over 10% according to a Centurion survey of upscale jewelers.
December is Engagement Season
Statista asserted that December of 2017 was the most popular engagement month as it held a 16% share of those surveyed, with May and July its closest competitors at 9% each. Christmas Eve and Christmas Day make up two of the top 5 most popular days for engagements as well.
We See a Lot of Ring Sizings and Ring Re-Sizings This Time of Year
Did you know that the most common ring size for women is size 7 and men size 10? However, not everyone fits this mold. Some people are tricky to shop for. That's where My Jewelry Repair is of distinct service. If you got the size wrong, we'll help you save face and you can take all the credit. You don't even have to step foot inside of that stuffy, poorly-lit mall to get the job done. We have a simple online, mail-in process that you won't have to fuss over.
4.) Massage Time!
If you're feeling the holiday burn, you can join in on this one, too. Book an hour or more on the table for you and a special someone, or even a close friend. It's a great way to unwind and spend some quality time after a stressful holiday season.
If you're in need of some post-holiday reparations when it comes to jewelry and watches, we're here to fix any problem you have in that department. Visit MyJewelryRepair.com today to take a look at our easy online, mail-in process.
7 Reasons to Go with Jewelry or Watch Repair This Holiday Season
This holiday season, while many folks will be out and about shopping, sitting in traffic, worrying about where to park, and navigating labyrinthine malls, My Jewelry Repair would like to remind everyone that there's got to be a better way!
In this blog we'll discuss a few reasons why jewelry repair and watch repair, especially if done by our signature online, mail-in service, is the way to go this holiday season.
1.) Because You're Busy
As the holiday season rapidly approaches, your time seems to get taken hostage at every turn. When you use My Jewelry Repair, we make the process fast and easy. Best of all, you don't even have to leave home!
2.) Jewelry and Watch Repair is the Eco-Friendly Way to Go
Repairing a broken watch or piece of jewelry, instead of simply buying something new, is better for our environment. You won't be contributing to any landfills when you go with My Jewelry Repair.
3.) Because Malls are Crowded this Time of Year
We might be biased, but we think malls are overrated. Who wants to navigate a cramped parking structure, worry about validation, then go occupy a crowded mall with the millions of other shoppers across the nation thinking the same thing. Instead, make a calculated decision. Does your loved one have a beloved watch or piece of jewelry they keep meaning to get repaired? Send it to My Jewelry Repair as soon as possible. We'll do the work. You get to be the hero!
4.) Gift Cards Are a Little Obvious
Be better than gift cards this year. Sure, gift cards are the easy, breezy gift to give, but you'll make more of an impact by putting a little more thought into this holiday season. My Jewelry Repair is an excellent choice for the holidays. Repair a loved one's cherished watch, brooch, necklace, ring, and more. We promise your gift will be a big standout.
5.) You Deserve to Take it Easy
You work hard so you can enjoy the holidays. Doesn't getting in the car and traveling to crowded department stores defeat the purpose? When you use My Jewelry Repair, we'll make your holidays less stressful, and we'll free you up to enjoy the things that are truly important this holiday season.
6.) We'll Let you Have All the Credit
My Jewelry Repair goes the extra mile to repair the watches and pieces of jewelry that come to us from all over the country. This means using original parts whenever available. If an original part is not available, we'll have the part custom made. It's part of our signature level of service. And you get to have all the glory, too.
7.) Jewelry and Watches Tend to Have Sentimental Value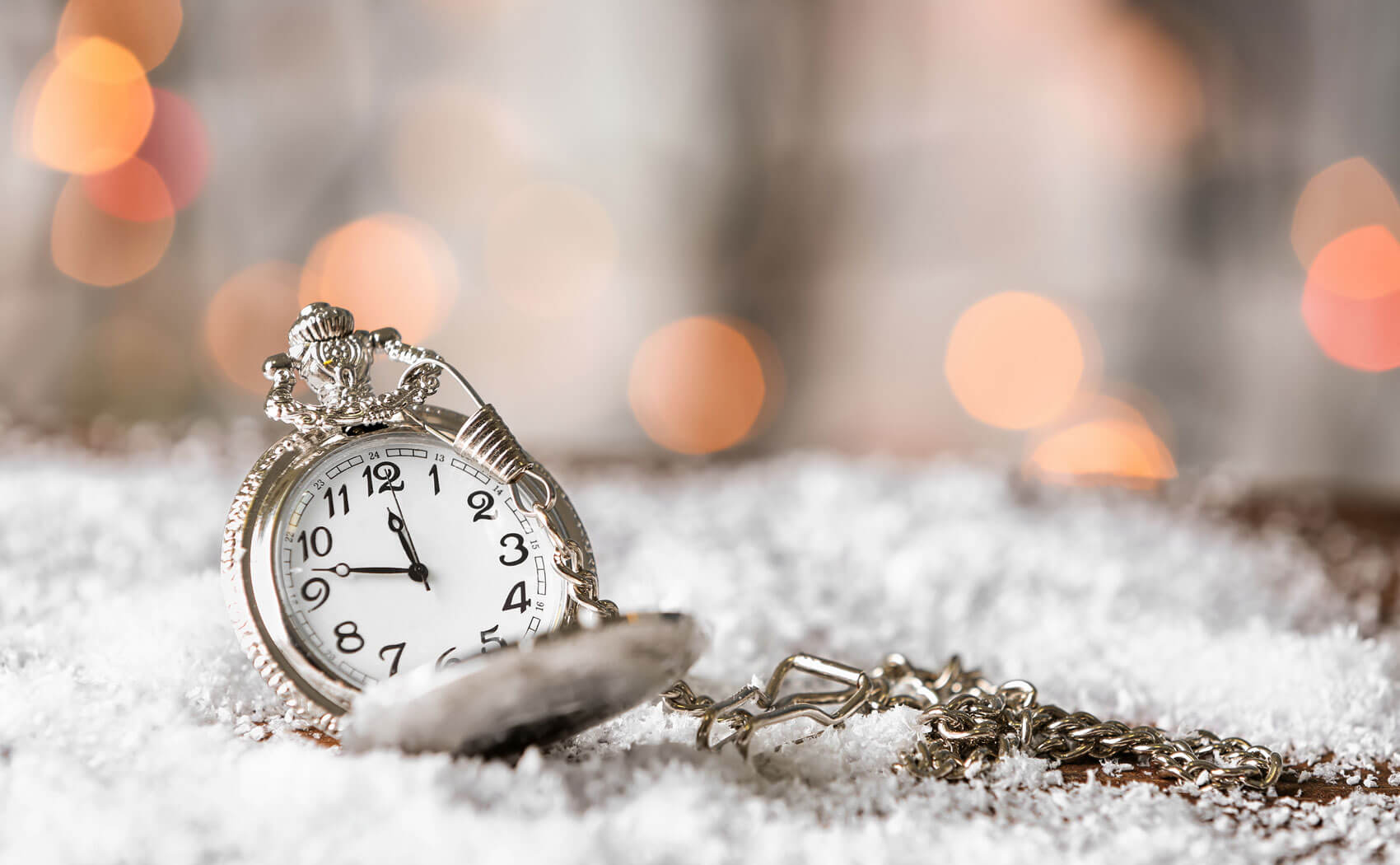 Give someone a gift card and you might get a smile and a "thank you." Using My Jewelry Repair is a great way to go deeper when it comes to gift giving. Usually jewelry and watches have sentimental value attached to them, maybe commemorating a special event, or even a special person. Breaking or damaging something priceless can be devastating. But that's why we're here. Send in your broken watches or jewelry, and we'll send them back to you good as new.
Send your watch and jewelry repairs today — it's a great gift that won't come tax your time as much as the conventional holiday shopping experience. Happy holidays from My Jewelry Repair to you!
Graduates
Stand-Out Gift Ideas for Your Graduate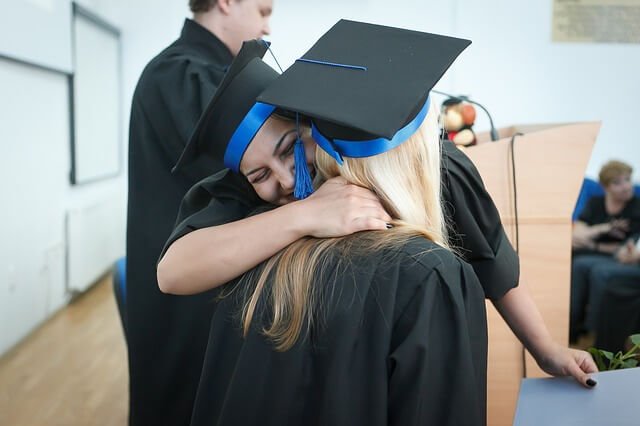 Graduation season is upon us once again. If you've had a graduate before, been a graduate before, or have one on the slate for the first time, My Jewelry Repair has some unique gift ideas for your consideration.
Exotic Car
If you'd really like to stand out and get on your graduate's good side, we're positive a Lamborghini or Ferrari will do the trick nicely. It's sure to put a cherry on top of any commencement ceremony, setting up your graduate for a high-speed future full of possibility.
Starter Home
Set your kiddo up for success in the future with a first home, so they don't have to worry about it. Your gift will set your graduate up to pursue their true passions in life, like underwater basket weaving, cat-sitting, and dictionary sales.
Spouse
Since they say that your spouse is the most important choice you'll ever have to make (for those who do decide to have one), why not take that particular choice off your recent graduate's plate by seeking out the perfect partner for them. They'll be all smiles come graduation.
High-Powered Career
It's a tough world out there, so why not lighten the load on your recent grad by giving them a job, or, better yet, a career that will give them 401(k), retirement benefits, paid vacation, and sick leave.
Okay, we're joking.
All of the gifts mentioned above might be a bit extravagant. Read in for a few more practical gifts that still have the ability to stand out this graduation season.
Give Your Grad Something from Your Jewelry Box
Whether it's that Breitling that hasn't worked properly for years or that pendant that lost a prong, send your damaged jewelry and watches to My Jewelry Repair though our easy online mail-in process. After graduation ceremony, bestow this gift upon your recent grad. They'll cherish it forever.
If it's Within Budget, Get Them Something New!
Let's face it, your graduate isn't so likely to purchase accessories (watches, jewelry, and the like) for themselves. They have other things to pay for, like ramen and overpriced school books they'll use once and put in storage. That's why it's up to you to get them something nice, like a new watch or an exquisite piece of jewelry. And if they ever damage that nice piece of jewelry or watch, you can always send it to MJR for certified watch repair and expert jewelry repair.
If a Piece of Jewelry or Watch of Theirs is Broken, Send to MJR for Repair
Maybe your graduate has fine taste and they've already invested in a nice piece of jewelry or watch collection. If anything is damaged, in need of repair, or in need of routine maintenance, send it to MJR via our online mail-in process. Broken jewelry and damaged watches have a way of disappearing to the backs of our jewelry boxes. That's where we come in. We're here to fix the stuff you already have, restore the interesting pieces you find in the world, and perform routine maintenance on your treasured watches and jewelry. By using My Jewelry Repair's convenient, user-friendly watch and jewelry repair service, you're sure to stand out no matter the occasion. Happy Graduation Day from MJR!
Personalize That Special Gift for the Grad or Dad in Your Life
There are so many graduations at this time of year, high school, college, and even trade schools. Do you have a graduate in your life this year? Do you need a gift idea? Why not make it something that they will cherish forever by personalizing it with engraving.
One of the most popular graduation gifts is a watch, and most watches can easily be engraved on the case back. If a watch is not the right gift, think about a pendant, a bracelet, or even a ring. Most jewelry items with a flat surface can be engraved.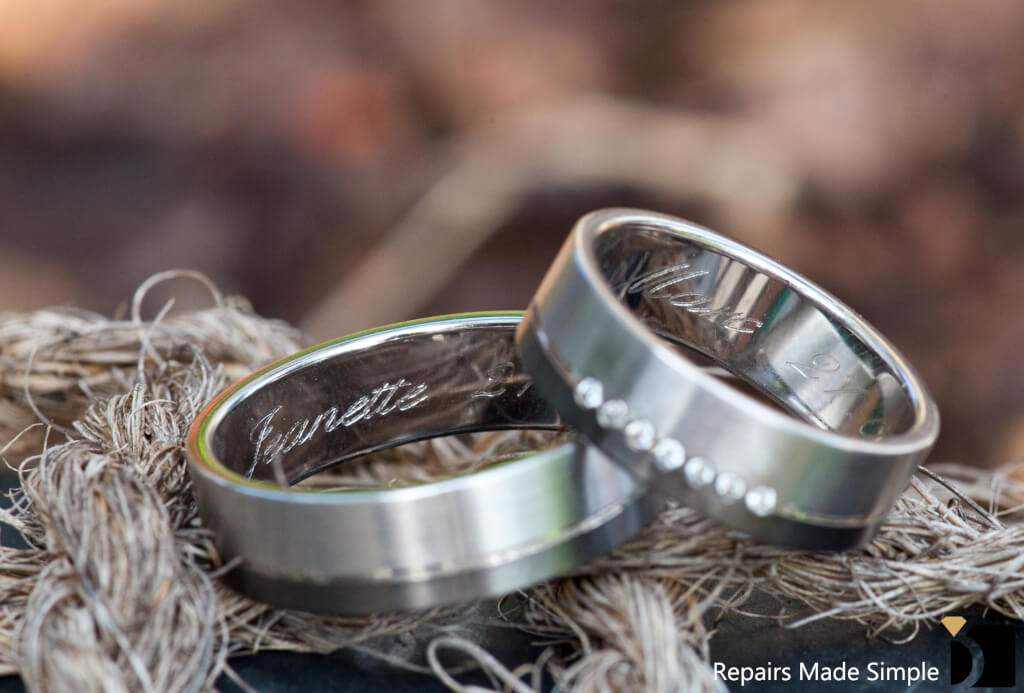 There are many reasons to engrave an item, and many different messages and feelings that can be expressed thru an engraving. The message can be heart felt, serious, or humorous, but most important personal. Engraving offers endless possibilities, and instantly creates sentimental value to the recipient. Engraving can also include a symbol like a heart or a smiley face.
Some of the most popular ideas for engraving a graduation gift are:
"Class of 2018!"
"You did it!"
"Way to go!"
"Congratulations!"
And let's not forget that Father's Day is just a few weeks away, and engraving is a great way to show Dad how much you care. Whether you choose #1 Dad!, Happy Father's Day!, or something that only you and your Dad understand, MyJewelryRepair.com can help with your engraving needs. We offer machine engraving and hand engraving upon request.
Mom/Dad
Stand-Out Gifts for Mother's Day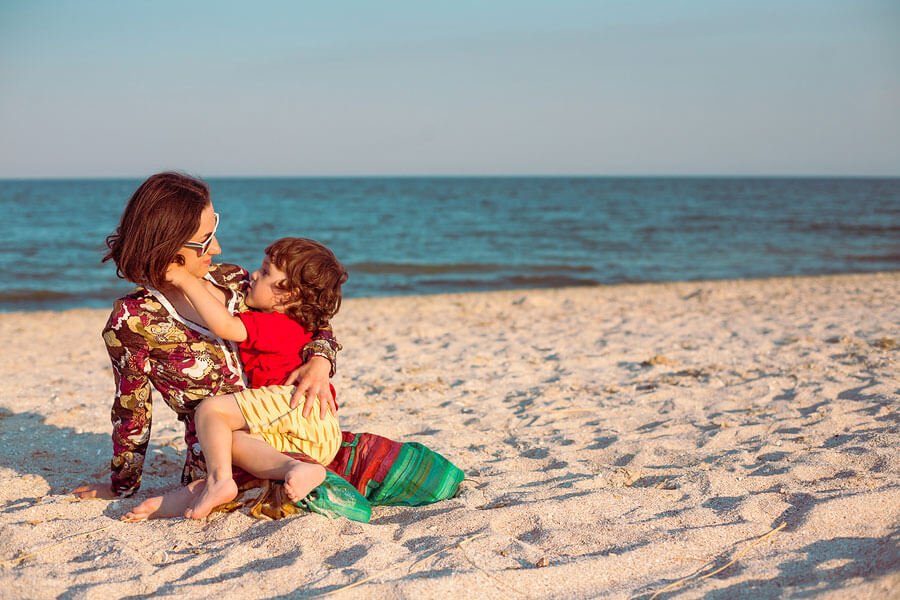 It's that time again to start thinking about mom for Mother's Day this year. The woman did give birth to you, after all. Instead of opting for the more traditional and conventional roses or chocolates, why not get a little more original with this year's gift idea? My Jewelry Repair would like to discuss some alternative Mother's Day gift ideas that will be sure to make their mark.
Get Mom Something Cool and Vintage
Scour the thrift shop to find something that Mom cannot live without. Get creative to figure out what size she wears, that way you don't tip your hand too early. Vintage jewelry restoration is something that MJR specializes in, so if you do find that diamond in the rough, send it on in to us. We'll have it looking like it belongs in a showroom again.
Send Mom on a Trip
This doesn't have to mean the Bahamas — unless you have that sort of kind a spare. You could even send Mom to a nearby city for some new exploration. Or, give Mom an experience gift, which might consist of a massage or that med spa treatment she mentioned she was thinking about doing.
Comfy Slippers
Who doesn't like slippers anyways? Your mom works hard taking care of the family whether you're in the nest or not. Comfy slippers are great for wearing around the house — the place where Mom wants to relax. If Mom needs certified watch repair or jewelry repair, she can use My Jewelry Repair's online mail-in service. She won't have to leave the house or take off her new slippers to get the repairs she needs on her precious jewelry and watches.
Get Something Engraved
Commemorate this special Mother's Day by getting an engraving done. You can engrave charms, watches — anything made of precious metals. My Jewelry Repair totally has covered in that department, too. You don't even have to peruse that busy mall to get the job done, either. Just send in whatever you need engraved to MJR via our online, mail-in process.
Anything Broken in Mom's Jewelry Box? Send to My Jewelry Repair Today!
We specialize in certified watch repair and jewelry repair. If Mom is a collector or appreciator of fine watches or jewelry, chances are she has something in her jewelry box that isn't totally up to par. Enlist an ally to get your hands on a broken piece or out-of-commission watch and send whatever is broken to My Jewelry Repair. We'll get it fixed and you can play the hero. We hope some of these gift ideas inspire one heck of a Mother's Day for you and your Mom. We're all about making special occasions ones for the books at My Jewelry Repair. Repairs made simple.
Give Dad Certified Watch Repair This Father's Day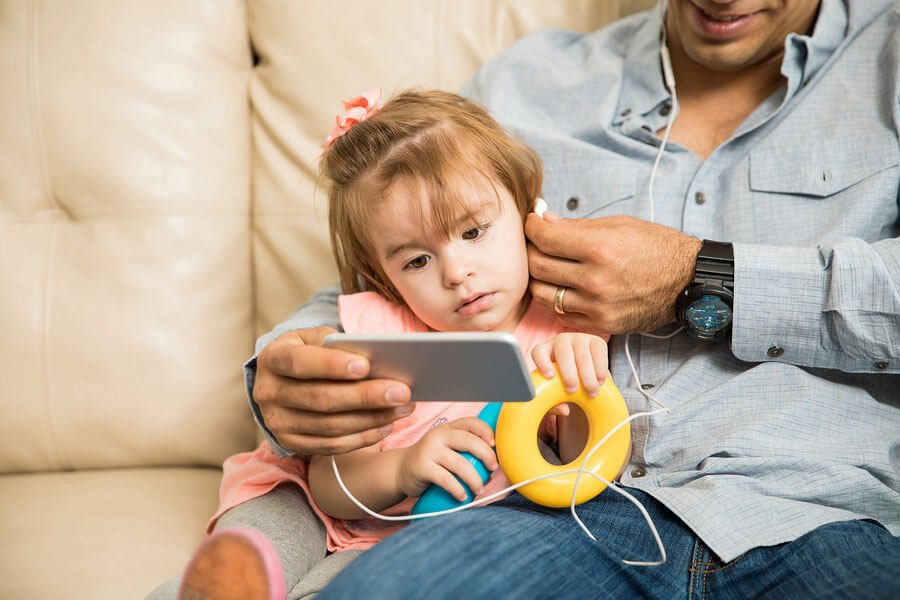 My Jewelry Repair specializes in certified watch repair, and we set ourselves apart from our competitors by combining skill and precision with convenience and ease of use.
This Father's Day we'd like to encourage our customers and readership to set themselves apart when thinking about what sort of gift to give Dad this year. Chances are he's got a watch that's sitting away in some drawer that hasn't seen the light of day since simpler times.
Fix Something that Dad Already Loves
It doesn't mean that he doesn't love that watch that's sitting away, either. With so many of us, when something goes wrong or stops working correctly, our immediate inclination is to just go out and purchase a new one. The same is true for watches, which is unfortunate, because all it takes is a little routine maintenance, or, at most, a certified watch restoration from My Jewelry Repair to have just about any timepiece working as good as new again.
Why You Should Choose MJR This Father's Day
We offer professionally-equipped, supremely-secure facilities. Our certified watchmakers and master jewelers go through constant training and are always earning new certifications and distinctions. Our team of watchmakers carry certifications like WOSTEP, CW21, SAWTA, and more. Dad's cherished watch is always in good hands. If you send it now, chances are we can get it fixed and back in your hands before Dad's special day.
No Repair is Too Simple or Too Complicated
We have a comprehensive suite of watch repair services, all of which you can select through our online process. Whether you need a gasket replacement, a movement clean & overhaul, a watch crystal replacement, engraving, or even a vintage timepiece restoration, we can get the job done the right way the first time around. Chances are your local watch repair shop already uses our service for repairs they can't complete in-house.
Take Advantage of Our National Presence
MJR serves customers all over the country with locations on both East and West coasts. Our online, mail-in process helps our customers bypass busy, complicated malls. Our customers never have to feel limited by location. We serve everywhere in the United States — with Free Standard Shipping!
Make Dad Proud This Father's Day
Dads often say, "Work smart, not hard," and (in certain respects) My Jewelry Repair can get behind such a statement. And that's exactly what you're doing when you take advantage of our certified watch repair services this Father's Day. Utilizing our online, mail-in watch repair service will be one of the easiest, smartest ways you've gotten on Dad's good side.
Visit our website to get started today. Even if you require a repair not listed on our suite of watch repair services, contact us immediately, because chances are we can get the job done.
Happy Father's Day from us to you!
Give the Gift of Certified Watch Repair or Watch Reconditioning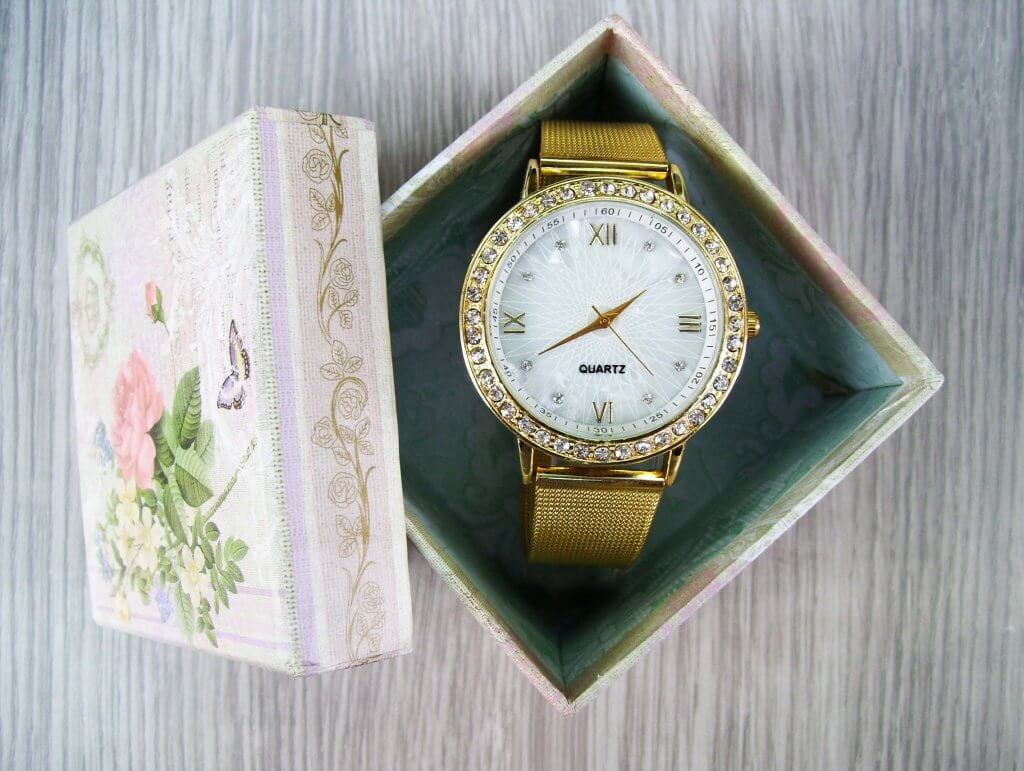 Christmas is right around the corner. As everyone else gets ready to engage in the holiday shuffle, spending unbearable amounts of time standing in line or talking to seasonal holiday retail employees, you might be looking to do something different. MyJewelryRepair.com would like to encourage you to stray away from the herd and consider using our online, mail-in, certified watch repair service to avoid the holiday stampede this year.
MyJewelryRepair.com Certified Watch Repair is the Gift that Keeps on Giving!
They say it's the thought that counts when it comes to gift giving. What would be more thoughtful than taking your Mom, Dad, or significant other's watch and sending it to MyJewelryRepair.com? Do you have a watch lover in your life? Do you know a watch collector who has one tucked away in a jewelry box because it needs a battery replacement, a band, case refinishing, dial repair, or movement replacement? We can help — and you never have to leave your home to get the watch repairs you need.
Routine Battery Replacements and Complete Overhauls
We offer free evaluations once you send in your watch. You choose the repairs you want to do. Once we receive the piece, we'll go to work. If you know somebody who has a watch that has seen better days, but you know they'll just ignore the situation, surprise them with a movement cleaning and overhaul, maybe a total watch refurbishment. Seriously, it will be the most memorable gift they've had in a long time. You'll get to witness that person looking at their watch like they did the first time they put it on.
Send in your holiday watch repairs as soon as possible so we can get it back in time for you to slide under the Christmas tree this year.
My Jewelry Repair does Bulova watches, Citizen, Gucci, Tag Heuer, Omega, Swiss Army, TechnoMarine, Seiko, Movado, and more. We do pocket watches, vintage watch repair, as well as solar watch repair. Of course, we also repair and replace quartz and mechanical movements as well.
Anywhere in the country, whether you live in Ohio or Orange County, MyJewelryRepair.com gets it done the right way the first time around. Our master craftsmen and certified watchmakers are here to repair the stuff you wear every day, as well as your showcase watches in need of certified watch repair. Mail in your watch, then leave it to us.
Steal Dad's Watch for Father's Day!
(And Send it to MyJewelryRepair.com for Certified Watch Repair)
This father's day we'd like to encourage our clients and readers to consider whether or not Dad has a watch that's been out of commission. If so, we think it's a great gift idea to take that watch that no longer works and send it to MyJewelryRepair.com, where we specialize in certified watch repair and jewelry restorations. We can service any need online, whether it's leather watch repair, citizen watch repair, online watch battery replacement, or quartz movement replacement.
Listen to the Old Man for Once!
Has Dad complained about his favorite timepiece kicking the bucket? Whether he's in need of vintage watch repair or band replacement, we have it covered.
We do watch gasket replacement, vintage watch restoration, mechanical movement repair and quartz movement replacement. No job is too simple and no job is too complicated for our master jewelers and certified watchmakers.
The choice is on you for Father's Day. Now, we'd never encourage any sort of nebulous behavior, but it might be fun to get Mom in the mix and have her nab Dad's broken watch. We'll send you prepaid postage, and all you have to do is slip the watch in and send it our way via secured mail.
Outside of the Guarantee
Most new watches generally have a five-year guarantee attached with recommended servicing at specific intervals to maintain watch functionality. But guarantees don't cover negligence or unforeseen accidents.
Some Instances Manufacturer Guarantees Won't Cover:
-Damage (accidental or otherwise) to watch while in possession of the consumer which has not been caused by defect or workmanship.
-Damage brought about by misuse, accident, tampering with or failure to follow proper care and special handling provisions laid out in the instructions.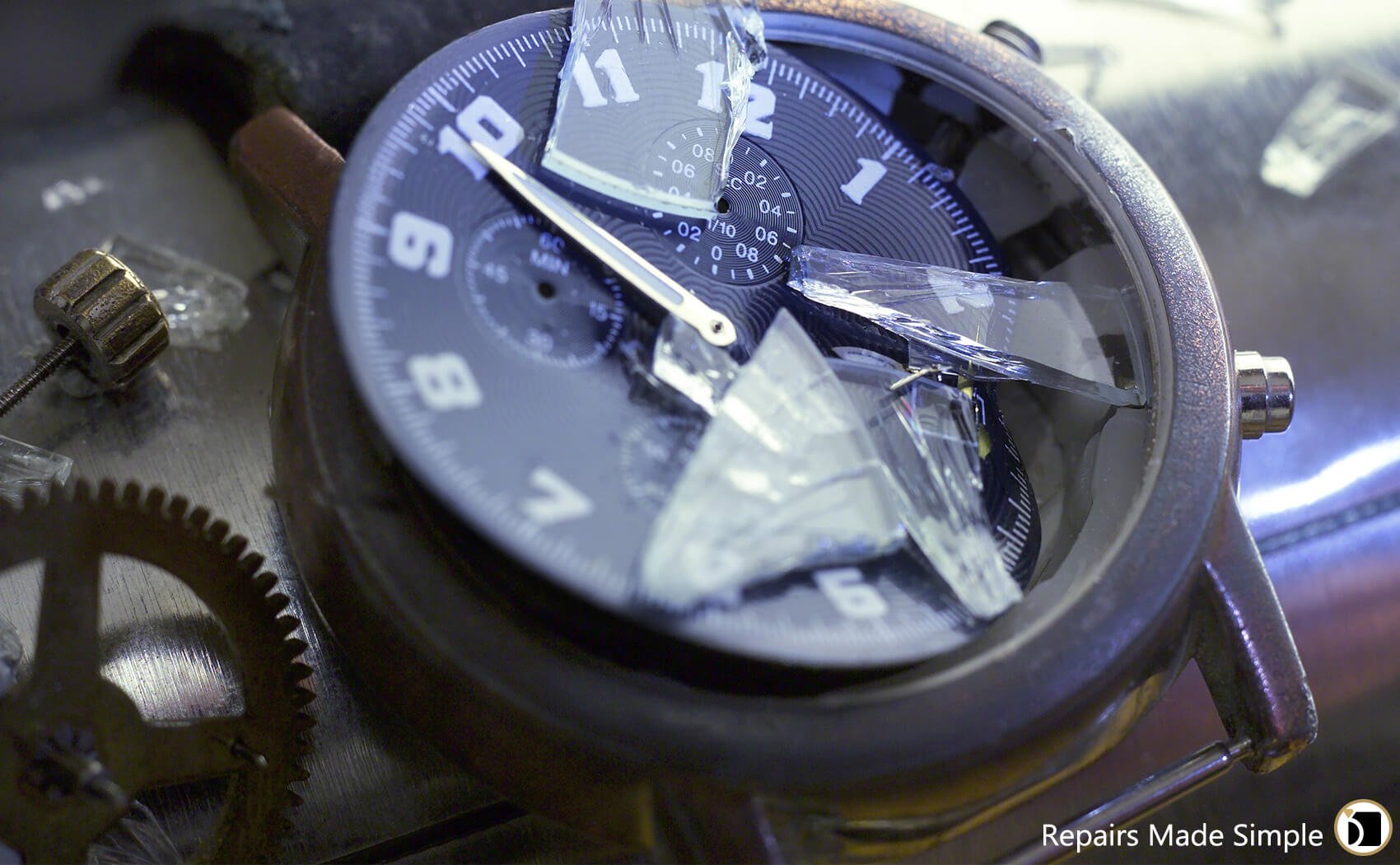 -Damage / scratches to watch finish (case, crystal, bracelet, strap or other components) caused by wear-and-tear or accident.
-Moisture damage (if endured by a non 'water resistant' watch).
-Damage caused by failure to comply with regular watch maintenance schedule.
-Damage caused by repairs attempted by anyone other than a service center authorized by manufacturer.
What do you do if the watch is beyond its guarantee? Send it on over to MyJewelryRepair.com!
Common things people do to mess up their watches:
Watches are very delicate objects, which is why our master watchmakers take the utmost care every step of the process. Here's what we see a lot of:
-Improper watch storage
-Improper watch function settings
-Winding a watch on your wrist
-Cross-threading the crown
-Using chronograph underwater
-Exposing watch to magnetic field
-Watch worn during inappropriate activities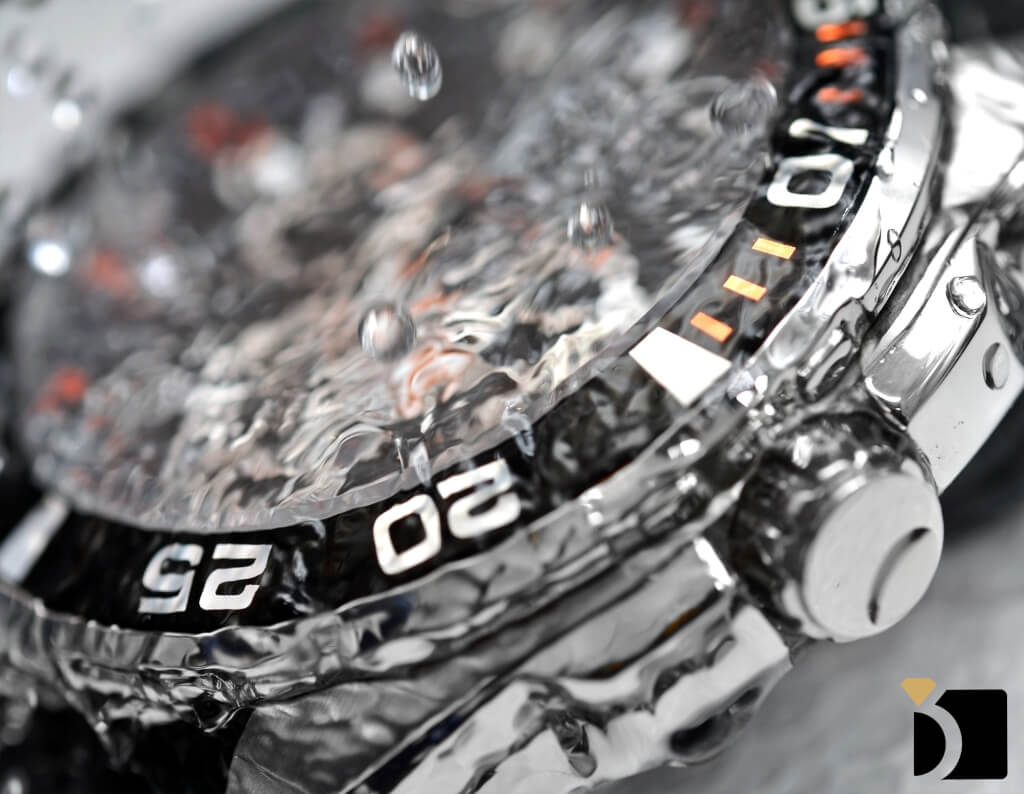 We see some some interesting results from botched repairs. All the time. So don't try to repair watches at home.
Services MyJewelryRepair.com provides:
-Band Repair, Replacement, or Resizing
-Band & Case Refinishing
-Battery Replacement (includes Pressurization Test)
-Crystal Replacement (Sapphire, Glass, Lunette)
-Dial Repair
-Engraving
-Gasket Replacement
-Link Additions or Removals
-Movement Clean & Overhaul
-Movement Replacement
-Refurbishment
-Stem & Crown Repair
-Vintage Timepiece Restorations
-Water Resistance Testing (Pressure Testing)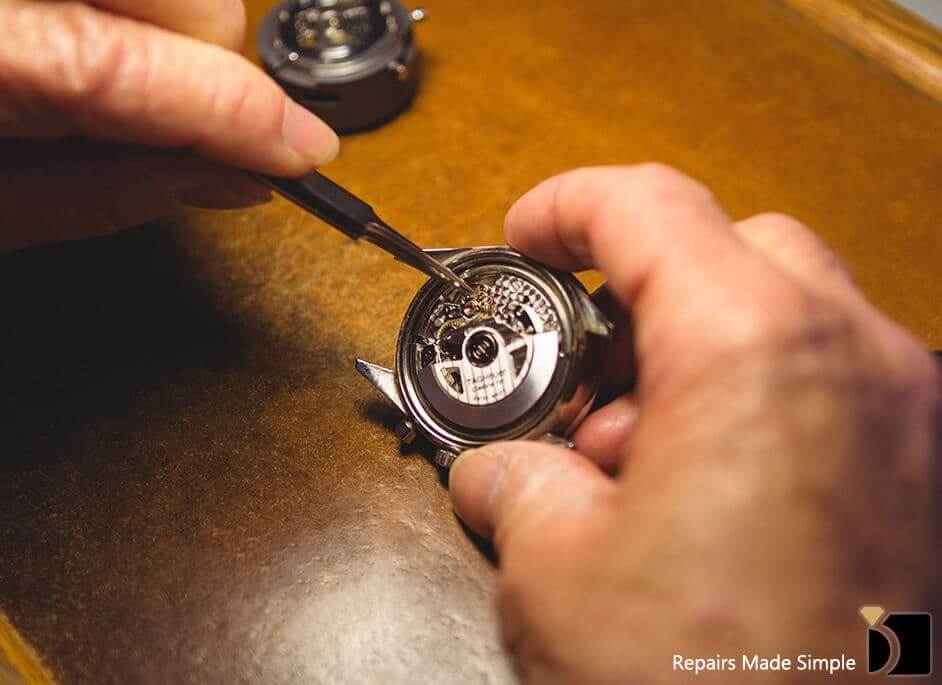 And You Never Have to Leave Your Home!
You'll never have to navigate a baffling mall layout again, looking for a "fast fix" that takes forever. All you have to do is put Dad's watch in the mail and we'll have it back with a quick turnaround.
How it Works
Print your order slip and shipping label. Then choose your insurance and pack your repair(s). We provide step-by-step instructions for optimum packaging for safe travel. Schedule a USPS courier pickup or drop-off at any USPS location near you. Tracking is included for safe arrival and transparency.
Don't Wait, Get Mom to Steal Dad's Watch Today!
Put Dad's defunct watch in the mail and put it out of your mind. With a quick turnaround, we'll have it running and keeping time like it did when it the watch was brand new. It'll be the best gift ever, trust us.
Have a great Father's Day, friends and family!

For more information about our vintage watch restoration services, please visit:
Watch Restoration Services.
If you would like to begin placing a repair order for your timepiece, please click below: