In the spirit of Award Season, My Jewelry Repair would like to remind you of some of the most famous and recognized timepieces and jewelry creations that have ever graced the silver screen.
We realize that in many instances we hear about the anticipated Red Carpet looks far before or long after the actual events take place. We are hopeful that this article will create some excitement and creative expectations for what is bound to be a very unique Award Season with COVID regulations that are expected to make things a little bit different.
Unlike last year, we are thrilled that most of the typical award ceremonies will take place this year; either partially in person, partially online, or completely online.
This Heart Has Gone On!
The Heart of the Ocean necklace, worn famously by Kate Winslett in the movie Titanic, was crafted by Asprey & Garrad in London. This blue cubic zirconia features a white gold setting and was modeled after the Hope Diamond.
Actress Gloria Stuart, who played Winslett's fictional character later in life, wore the Heart of the Ocean necklace at the 1998 Academy Awards. The Heart of the Ocean necklace remains one of the most expensive jewelry pieces made, featured in a movie, or worn at a ceremony for that matter (its value was and is set at $4M) due to the fact that it is made up of a 170ct sapphire. Oh yeah, did we mention that the sapphire sits surrounded by 103 diamonds?
James Bond — The Man Knew His Watches, People!
James Bond might be known for being quite the ladies' man and a pretty okay spy at the end of the day, but could he really pull off either of those things without the perfect timepiece?
Bond's watches have highlighted both style and ingenuity — in both the beloved Fleming novels and the many movie adaptations that have come about. Sean Connery's Bond wore a Rolex Submariner, Reference 6538, while Ian Fleming himself (author of the famous series) wore a Rolex Explorer.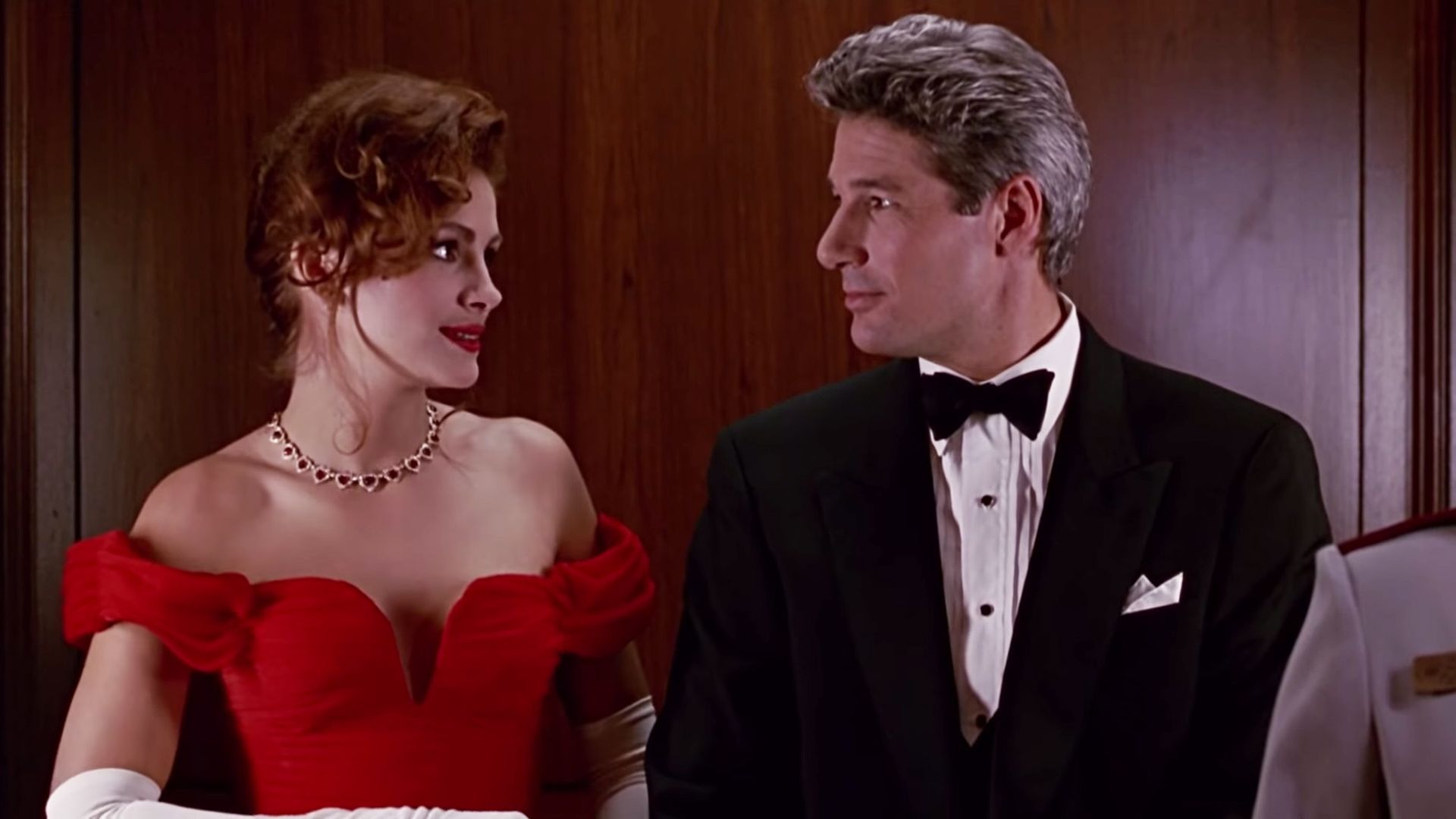 Pulling Off the Pretty Woman Look
Pretty Woman was an unlikely film to reach as wide of popularity as it did, but we figure it had something to do with the allure of expensive cars, rich suitors, and ruby and diamond necklaces — the Pretty Woman necklace/movie prop valued at $1.35 million. That's pretty crazy considering the film Pretty Woman cost just over 14 million to make in all. The necklace itself has 23 rubies which are cut into pear shapes, nestled in the middle of exquisite heart-shaped diamonds that you really have to see to believe.
Breakfast at Tiffany's, Anyone?
Audrey Hepburn and the film Breakfast at Tiffany's remain supreme favorites among film connoisseurs and fashionistas alike. Remember that iconic 5-strand pearl necklace Hepburn wore? How could you not? The subtle diamond embellishment of the necklace complimented the great actress and philanthropist's LBD (little black dress designed by Givenchy) quite ravishingly.
No matter what jewelry or watch pieces we see this Award season, the fact remains that the accessories to the outfit often complete the look — just like watches and jewelry often complete an elegant look for us all throughout the year.
Contact My Jewelry Repair today if your watches or jewelry need repair or routine maintenance. We have an easy online, mail-in process that will have your watches and jewelry ready for the silver screen!
Resources:
https://theadventurine.com/culture/movies-tv/why-theres-a-movie-column-on-the-adventurine/
https://www.capetowndiamondmuseum.org/blog/2017/06/the-resemblance-between-the-hope-diamond-and-the-heart-of-the-ocean/