If diamonds are a girl's best friend, then a pearl necklace is her prized possession. That's why one wants to hang onto a pearl necklace, which means giving it the routine care it needs to shine through the ages.
Your Reliable, Online, Mail-In Pearl Restringing Service
That's why My Jewelry Repair is here — to repair your necklaces, rings, watches, and everything in between. We'd love to be your go-to service and our simple, online mail-in process makes it easier than ever to get the expert pearl necklace repairs and routine maintenance you need without having to make a special trip or inconvenience yourself.
Don't Put Off Your Routine Pearl Necklace Maintenance
Don't wait too long to restring that pearl necklace, either — you don't want to be one of those people in the movies whose pearl necklace breaks in front of everyone while they're wearing it, do you? It's no fun to go around counting lost pearls, we can assure you.
When does a person wear a pearl necklace? When they want to be seen. So, don't be seen wearing a pearl necklace when it breaks. Be preemptive about your pearls and they will serve you well.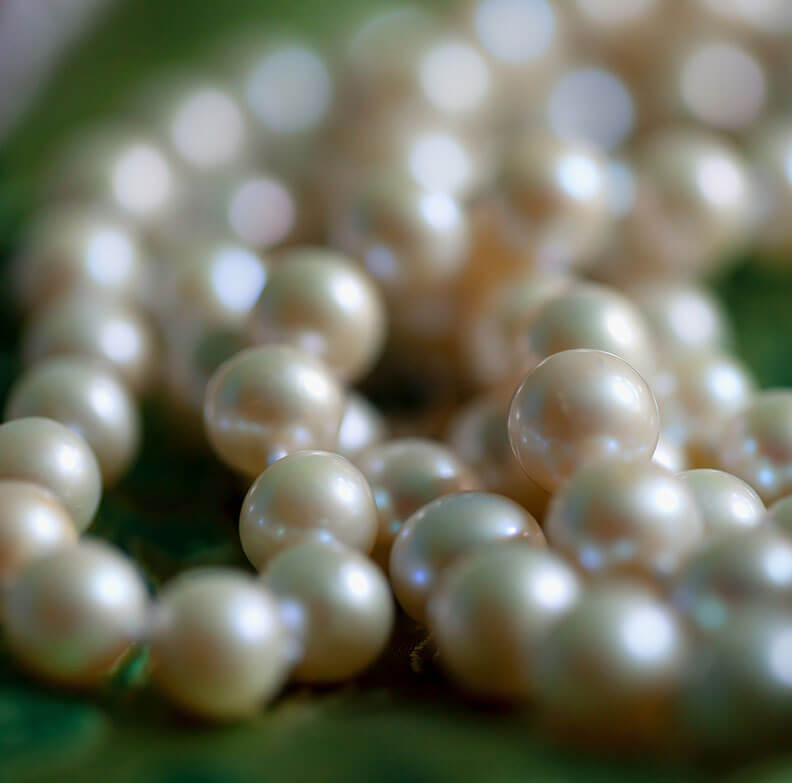 Sorry, But Pearl Necklace Wear and Tear is Inevitable
It's a sad inevitability that a pearl necklace will eventually go through enough everyday wear and tear to start breaking down. In some cases threads will break and even the strongest threads become weaker as time goes by.
When is the right time to restring my pearls, you might be thinking. For good measure, restring your pearls every 2-3 years, just to make sure your pearl necklace is in the best possible condition, ready to shine and be worn, no matter what the occasion.
Our jewelry repair professionals at My Jewelry Repair work with you when necessary in order to give you customized service you need to repair any of your most cherished pieces. Even the most priceless heirlooms — we're comfortable holding and repairing them. We've been doing it for years.
With our convenient, reliable repair service, your pearl necklace will be in great shape for years to come. Visit the My Jewelry Repair website today to get started on your pearl necklace repair or your routine pearl necklace maintenance today.